Fried chicken & festivities!
We had some visitors here recently. An adoptive family had returned to show their son where he came from so many years ago. Those visitors are such a blessing! Our childcare workers are always touched to see the children they once fed and bathed return happy and healthy and grown. This family went above and beyond, however. Their son decided that he wanted to celebrate his birthday with all of the kids at CSC. He and his family arranged to have the Jollibee birthday brigade come with balloons, food (SO much food!), games and prizes! Check out how much fun was had!
THE FEAST!!!! There was fried chicken, spaghetti, Yum burgers, peach mango pie and Coke!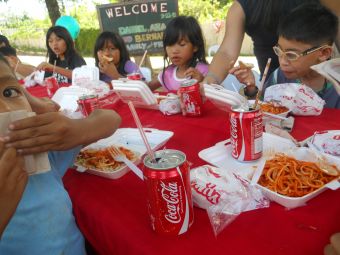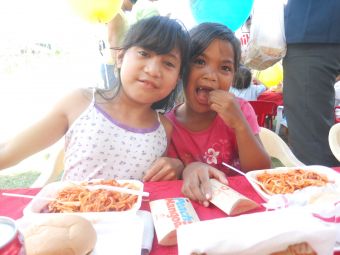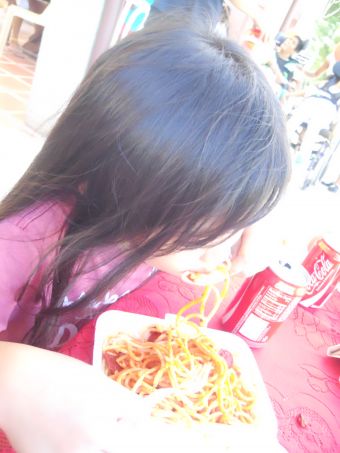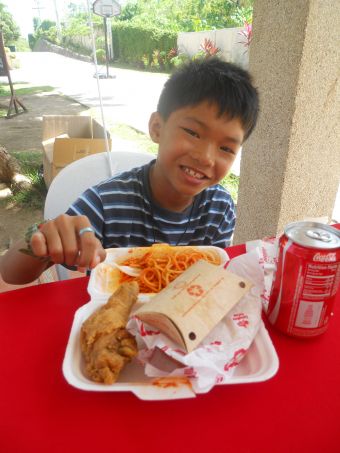 THE GAMES!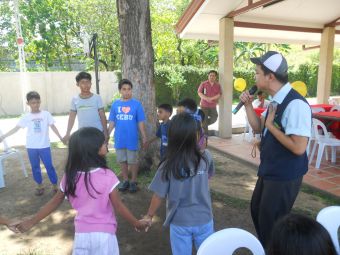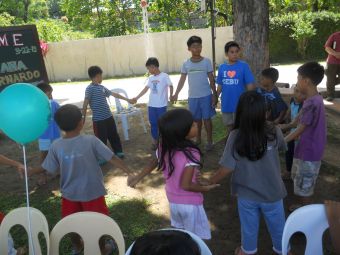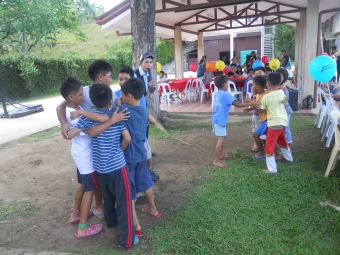 This game was particularly hilarious to watch. The kids started in a circle and then had to be the quickest to get into groupings of various sizes! There was plenty of scrambling and frantic behaviors! Other games involved singing a song, being the first to bring up a requested object (I gave my phone, a hair clip and a 1 peso coin for the cause) or saying "Jollibee," holding out the "bee" for the longest amount of time. Let's just say some of our kids can hold a lot of air inside their little bodies! ;)
Eagerly awaiting the arrival of THE Jollibee!
EXCITED SMILES ABOUND!!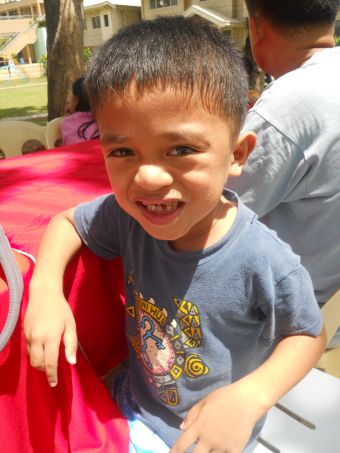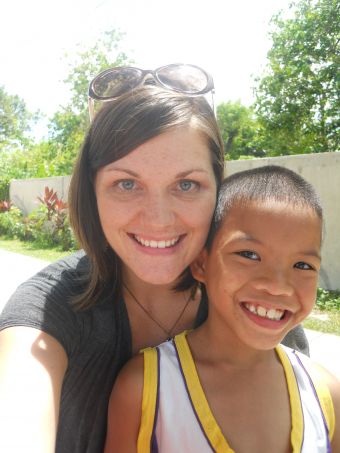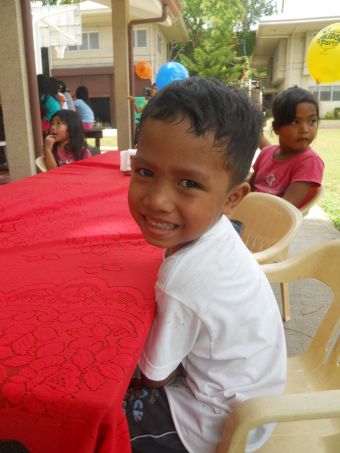 And he's HERE!!!!!!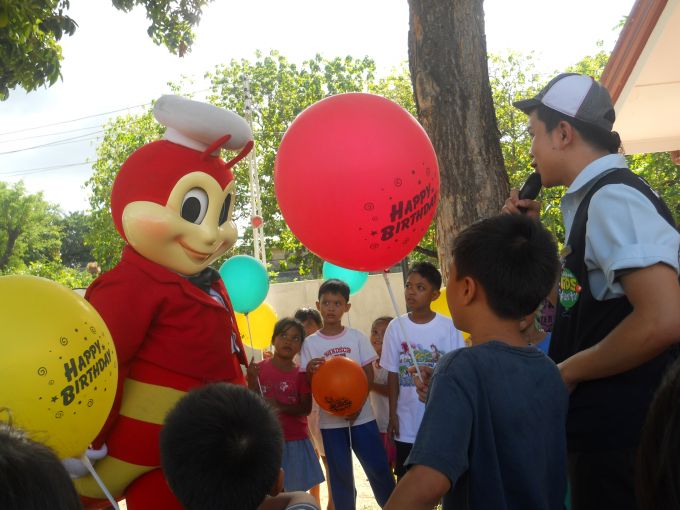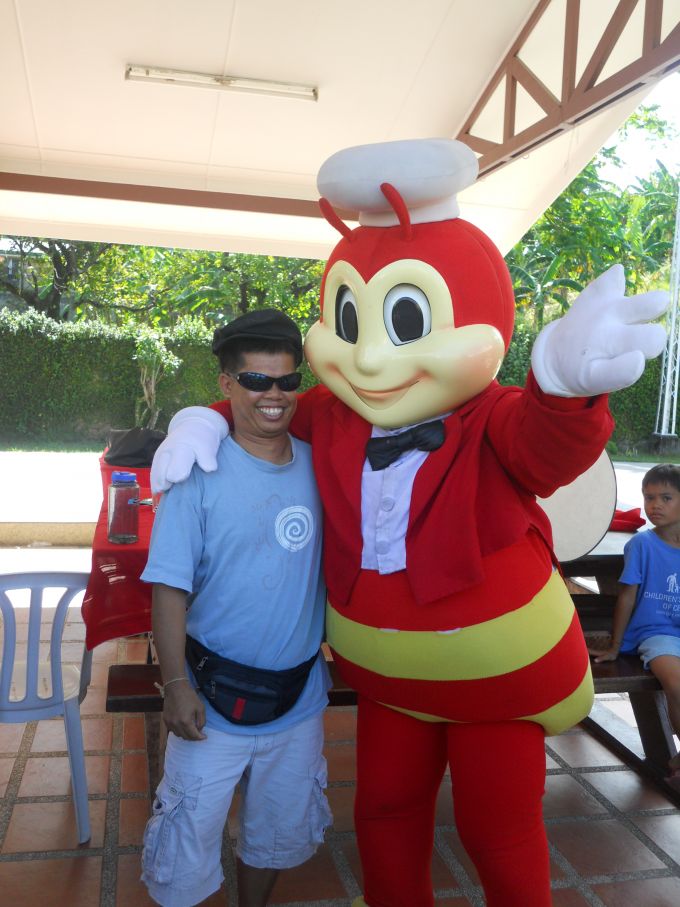 You would never know these two are archrivals---Joemar with his McDonald's hat! :)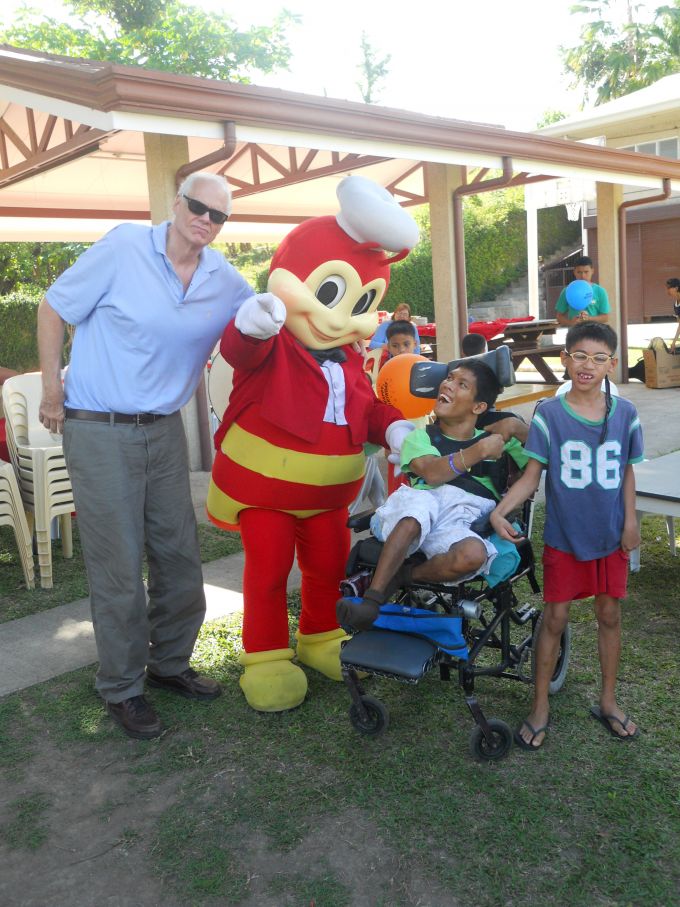 Cool dudes!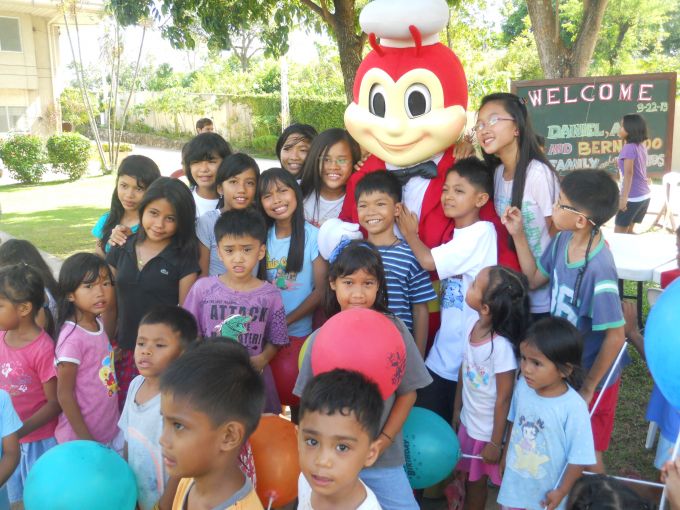 Clearly my camera was one of many, but you get the idea!!! :)
Thanks to all visitors everywhere! Your presence here is a blessing to the kids, to our workers and to the staff.