Our Stories
Workers' Christmas Party Check out these pictures from our workers' Christmas party on December 1. It was a great night of fun, gifts, prizes and recognition of the great contributions of our workers.
Click for more Blog Posts »
Merlinda was the oldest of three siblings. They came from a broken home and had been abandoned by their birth parents. Their grandmother sent them out to beg to provide food for the family. They were sickly, scared and hungry. Eventually the government intervened and placed the three kids in a […] Read More »
Click for more Stories »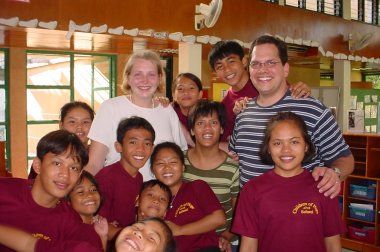 My wife Shana and I visited CSC 12 years ago and our lives haven't been the same. We wholeheartedly support everything that is done at CSC. We've supported it with our time, talent and treasure (and wish we had more treasure to share with the ministry). What wonderful leadership God has put in place at CSC both on the board and the staff.
Click for more Testimonials »