A True Calling
Last week I had a friend visiting here in Cebu. Marlys Healy, the co-founder of CSC, took us on her standard "city tour" so my friend could experience Cebu a little bit more. It doesn't matter how many times I've been on that city tour with Marlys - I love driving around and seeing this city through the perspective of CSC.
There was one moment that will always stick with me from this particular city tour. Marlys stopped outside of a building to tell us a story of some kids who had come to CSC from that side of town, and she was mid-story when she happened to turn around and see these three kids on the other side of the car. Immediately she stopped telling the story and brought our attention to the kids sleeping on the concrete.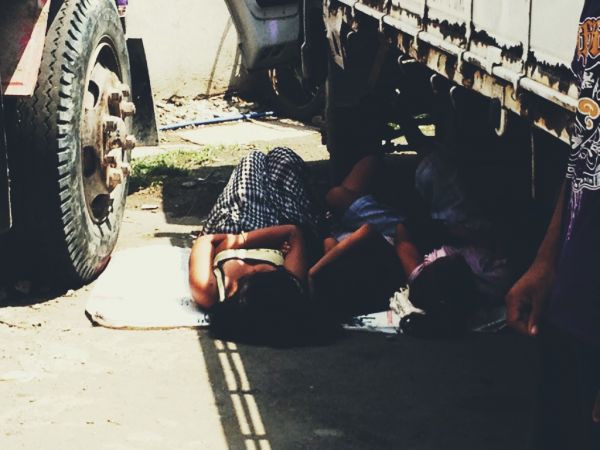 What will always stick with me from this moment seeing her get big tears in her eyes looking at these three through the car window. We all just sat there for a minute taking in this sobering reality. She even had to stop telling her story for a minute, which, if you know Marlys, is pretty significant. :) But what is so astounding about this is that Marlys has lived in Cebu and worked with kids in these very difficult situations for 35 years. And the fact that she still feels so much compassion that it moves her to tears after so many years is simply incredible.
I praise the Lord for Marlys and her true calling and deeply compassionate heart for ministering to children in need.