The following was written by Marlys yesterday when we found out that our little TomTom would need surgery the very next day. Today. Please pray with us that he will recover from this dangerous surgery. We love him so.
Hello everyone,
Dr. Aldana is the son of a prominent neurosurgeon in Cebu, who was one of our doctors way back in the early 80's. He is here with a team from Florida, doing surgeries at the government hospital called Vicente Sotto Medical Center. He examined Thomas yesterday, along with our own surgeon, Dr. Mark Gigataris, and a Pediatric Intensive Care specialist, also from Florida. They have an organization that raises funds to do surgeries for low income patients, and they happened to have one vacant bed so admitted Thomas yesterday afternoon to VSMC. The director of the neurosurgery department, Dr. Briones, was also at the meeting. Dr. Briones said that VSMC has the best and most complete facilities and equipment to perform the surgery that Thomas needs to address his urgent need, which is to remove the fluid that is building up in his brain. The surgery, called Endoscopic Third Ventriculostomy, will be done in a few hours. While doing the surgery they hope to drain the fluid, but if they notice that it isn't working well they will put in a shunt during this procedure. They would prefer to put the shunt in two to three months later, but they will have to wait to see how things progress today.
Thomas is in the pediatric ward, which is about the size of our lab in the infirmary. There are six patients in there, and there is barely space for a chair in between the beds. There is an air conditioner, so that is a blessing.
Thomas has complained of headaches lately, and the Aunties told us that sometimes he just lies down suddenly, so those are signs that the hydrocephalus is starting to cause some problems.
The next surgery will be done in a few months to reconstruct the back of the skull, as there is an obstruction there, which caused cysts to form on the spinal cord. Six titanium plates will be needed, which cost P40,000 each. Dr. Aldana brought plates with him, so he will donate some of them for Thomas, and the surgeries will all be free. As you can imagine, we were thrilled to hear that. He said that Dr. Gigataris has a huge job ahead of him to help our precious Thomas. Dr. Gigatiris is thankful that Dr. Aldana is here to help with the ETV, as it sounds like he hasn't done this particular surgery very often.
Thomas adores Dr. Gigataris, and whenever he gets a bit nervous he calms down immediately when we reassure him that Dr. Mark will be with him every minute of his surgery.
When Dr. Gigataris first met Thomas four years ago he told us he would need to do complicated reconstruction of his skull for sutures that were fused prematurely. When he heard how he needed surgery in Manila for stents in his nostrils to breathe when he was five months old, he told us with tears in his eyes, "This boy has been fighting for his life, and I want to help him fight even more." He did an amazing job with Thomas in 2014 and has taken good care of him ever since.
Dr. Gigataris' wife is Tom's neurologist. One day when we were in her office she told Tom that she loved him. He said, "I love you" back to her, but was looking at the colorful decals on her walls, not really paying attention to her. She held his face in her hands and told him that if he is going to tell someone that he needs to look the person in the eyes, so he looked up at her and said, "I love you." It was a touching moment. These two stories illustrate how wonderful this couple is, and we are thankful to have such loving and caring doctors for our children.
There is no doubt in our minds that the Lord brought this wonderful team of doctors here at the perfect time for Tom, and we have all the confidence in our own doctors here in Cebu. Thank you for your prayers for this incredible little boy.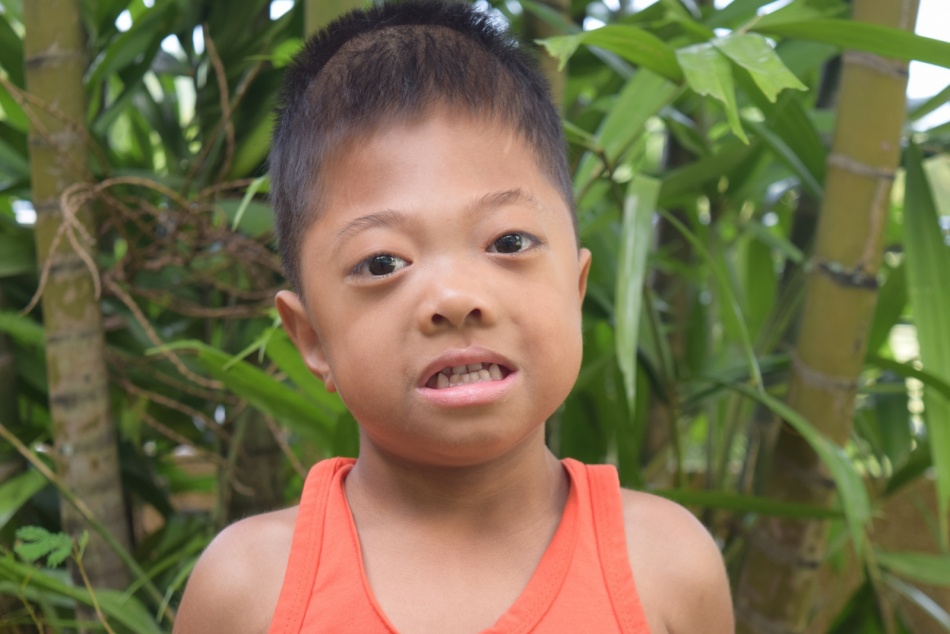 Rovelito is doing well following his surgery. He has some discomfort which is very understandable. The doctors feel that the surgery went well, The skin graft was taken from the right thigh, and his left arm will be immobilized for three weeks during the recovery. His attitude is great! Thanks to all who have prayed for him.
Hi from Cebu. Rovelito is having surgery tomorrow (8:00 am Cebu time - 7:00 pm MN time. He is nine years old and suffered severe burns before coming to live at CSC. They will release contractures and do a skin graft. He will be hospitalized for five days and will have to wear splints for several weeks in our infirmary. Please pray for him!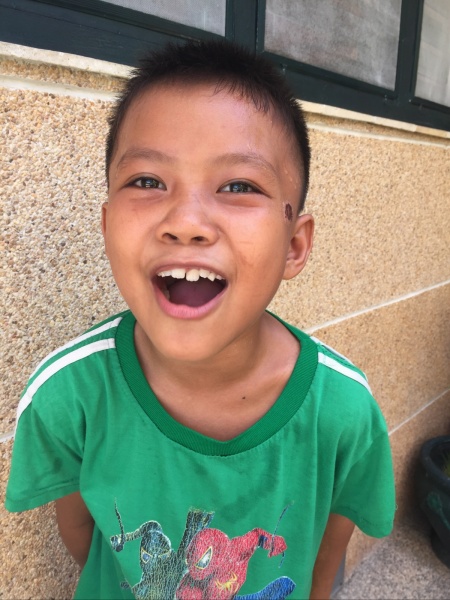 Please pray for one of our employees, Sonia "Suzette", who had a mild stroke last night and is currently at a local hospital. Thank you.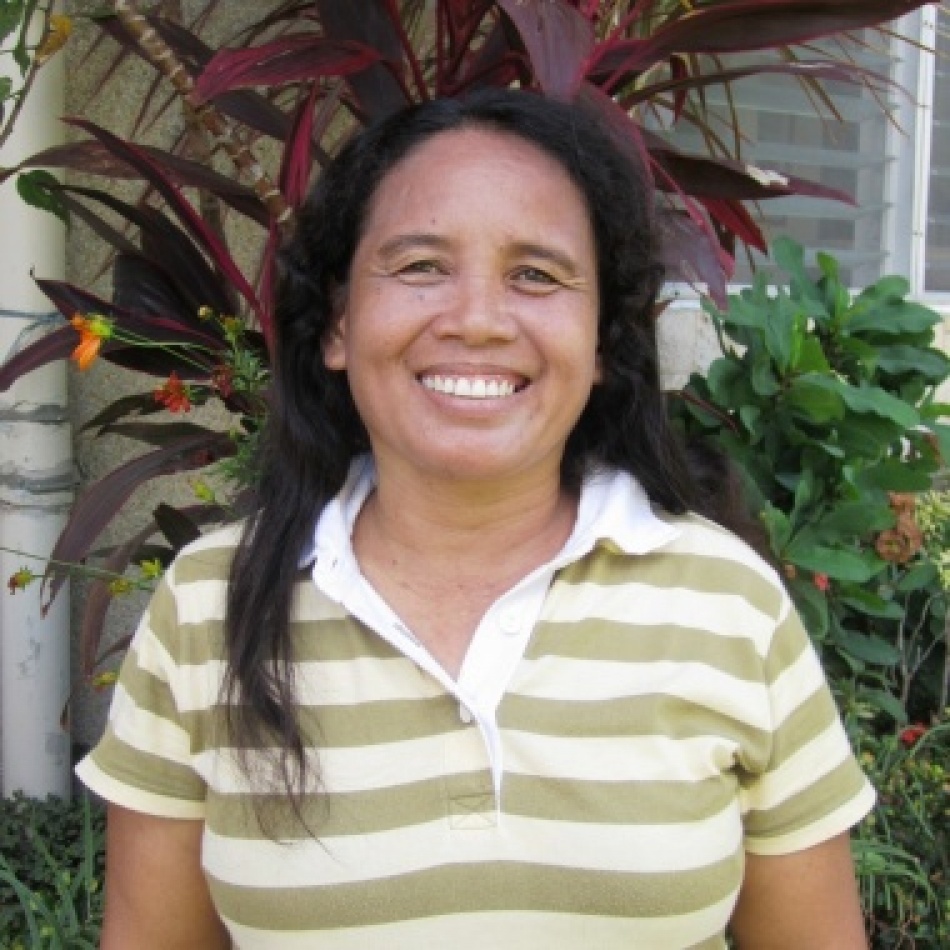 Next year we will be celebrating the 40th year of CSC's ministry in Cebu. The actual anniversary date would be May 4 as that was the day in 1979 that three of us stepped off that plane at the Cebu airport. But in March of next year there will be another important anniversary at CSC. March 1 will mark 30 years of faithful service for one of our most stalwart employees, Elena Gomera. Lena has been washing clothes at CSC for all of those 30 years. Through good times and bad, in good and bad weather, during times of political unrest and financial difficulty, Elena has washed clothes. No matter what else our kid need, they need clean clothes to wear. The babies need clean diapers. School kids need clean uniforms. Beds need clean sheets and pillow cases. Lena has provided that. Its by no means a glamorous job. She might be the most "taken for granted" worker at CSC. Most of her time she is in the washroom, unseen by the kids, staff and visitors. But she is washing, load after load, eight hours a day, six days a week. We are fortunate to have an employee like Lena who is faithful, dependable and solid. Thanks Lena for a job well done for almost 30 years!