"Your story may not have such a happy beginning, but that doesn't make you who you are. It is the rest of your story. Who you choose to be." --Soothsayer, Kung Fu Panda 2
"I didn't see my mother nor my father. I haven't met them. No picture. No memories. I've been raised by strangers."
"If only my father was gentle to my mother. They could have stayed together and we might not be here."
"My mother left me. She even never said goodbye. I don't know the reason."
"The couple who fostered me and gave me home have shattered the very idea of home."
Beginning. Once upon a time.
These are the stories of the beginnings of some of the older residents in CSC. Flipping the pages of their lives into the past would take a lot of courage and relationship. Some chose to seal those pages; while others are open about their once-upon-a-times. In counseling, children often share about their days, their dreams, as well as their past. For a child to paint these stories allows us to help them craft their life story.
"Life story is essential in developing one's personality, values, and meaning. It's the integration of reconstructed past and imagined future to provide life with some degree of unity and purpose." --McAdams & McLean, Narrative Identity, 2013
Although this process may resurface the phantoms of the past, it helps the older resident embrace his/her whole story. By embracing his/her painful once-upon-a-time, it paves the way to acceptance and forgiveness. For some older residents, it was a privilege to hear them express how they acknowledge that no matter how painful their past was, it happened, it happened, it happened. It happened and they saw the collateral beauty of that pain. They are here. They are here with people who love them; who cares for them; who believes in them; who brought back the cape of their childhood; who gives them wings to soar the new horizon.
As our older residents navigate the new waters of independent living, they are more open to building bridges to their past. For some, they have birth families that they can return to; while others are starting to put together the pieces of their beginning. Their new journey is a navigation of mirth and melancholy; hopes and despair; and success and failures. They are now in the process of writing the new chapter, or perhaps, the sequel of their stories. Seeing the collateral beauty, they now have the power to restructure their future and have the power to direct their own narrative— narrative of an iridescent hope.
In science, the grade 3 students learned that a hand lens is a tool you can hold against your eyes to make little objects look bigger. It's amazing how these young scientists appreciate every little object and insect they can find and observe, which appears bigger through a hand lens. As their teacher, it was a great privilege for me to connect Psalm 8:4 ESV: "What is man that you are mindful of him, and the son of man that you care for him?" Often times, little things are neglected and overlooked simply because they appear insignificant. Even though we are just a speck of dust in this universe, the Lord is mindful of us, and He cares about every detail of His precious creation.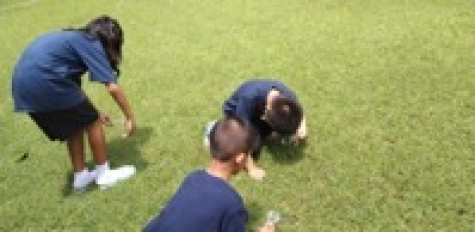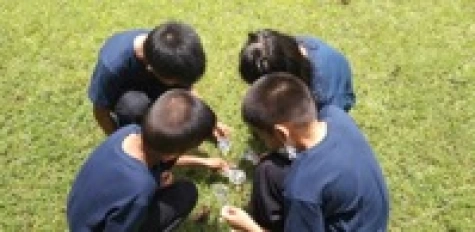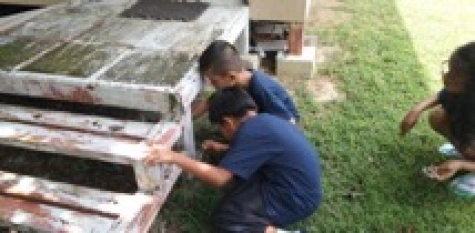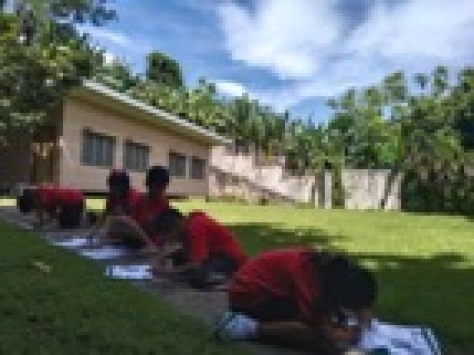 "Sometimes, little things make a big difference."― Nino Varsimashvili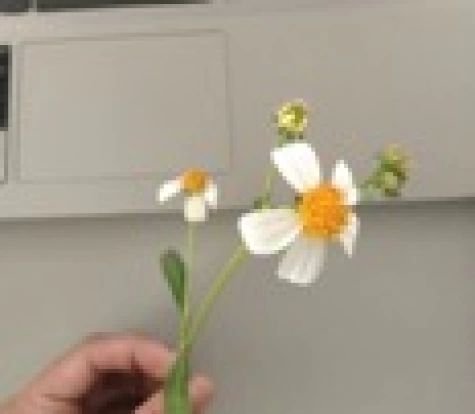 A student gave this lovely flower early in the morning with a beautiful smile while saying, "Good morning, Teacher!" It's simple and little things, that makes the teacher's day extraordinary!
Getting rid of the old house is quite sentimental.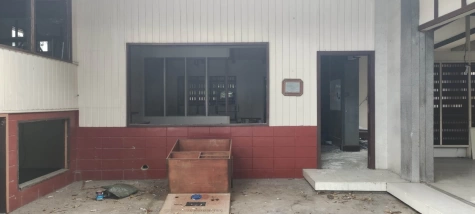 Welcoming the new one is monumental!
It's really a blessing from God and I am very excited for the residents to have this new home and for their bright future.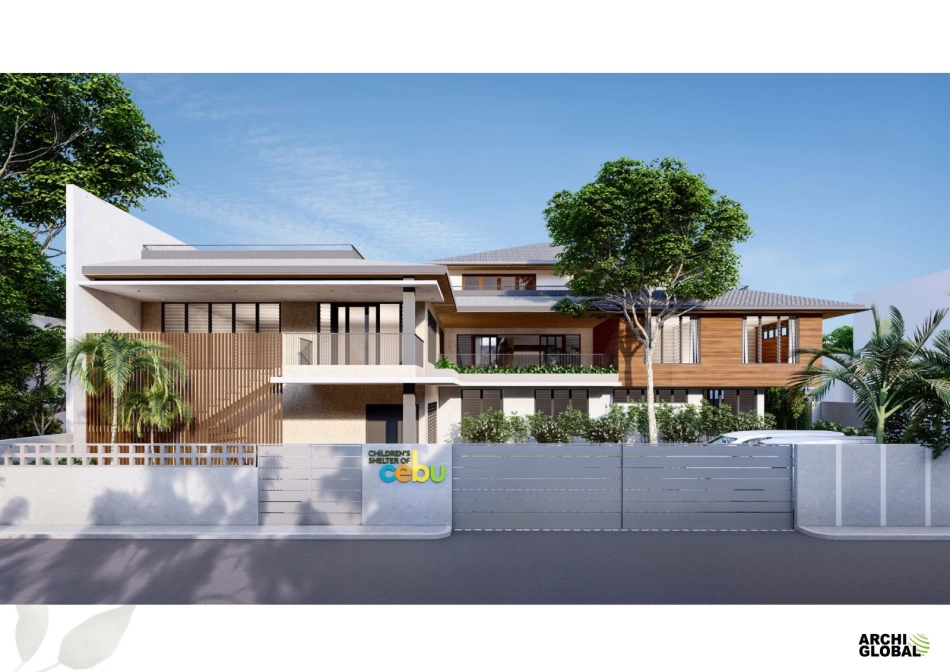 Hello there, book lovers! I had an awesome experience with my students, who had the most amazing library visit ever in the new school year, 2023-2024. It was a day filled with laughter, learning, and curiosity.
The first-grade students gathered in the library, and they couldn't stop wondering what they witnessed. Shelves were piled high with books of all types, and they felt like they had entered a whole new world of possibilities. They also sat in those comfortable beanbags, eager for the adventure to begin.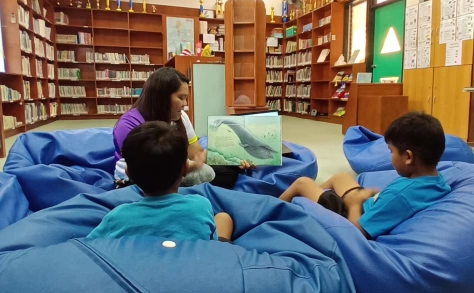 Teacher Merce, our librarian, accompanies them on this incredible journey; she began reading a fantastic story about a whale and a fish. Her voice was magical, bringing the story to life and taking the students on an underwater adventure.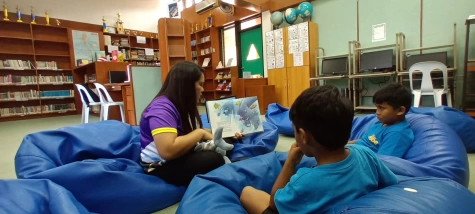 The students didn't just sit there quietly, they were completely captivated! They raised their hands, expressed their opinions, and even predicted what would happen next. It was a worthwhile discussion of the story, and everyone had a great time.
And guess what? One of the enthusiastic students said that he was excited to visit the library to borrow books and everyone nodded in agreement. That's incredible! It's as though he couldn't wait to dive into new stories and discover new things.
When the story wrapped up, the excitement wasn't over. Teacher Merce showed them around the library and introduced them to all the wonderful books they could explore. The students ran their fingers along the book spines, imagining all the cool adventures they could have by picking up a book.
You could see the light in their eyes as they exited the library. This was more than just a typical library visit. It was the beginning of a whole new journey. The students were excited to read, learn, and use their imaginations. Who would have thought that a simple visit to the library could be so exciting and full of possibilities?
The inspiring story of my students' first library visit this school year serves as a reminder that books are like keys that can unlock endless doors to imagination and knowledge. So, remember the adventure that awaits you the next time you visit a library!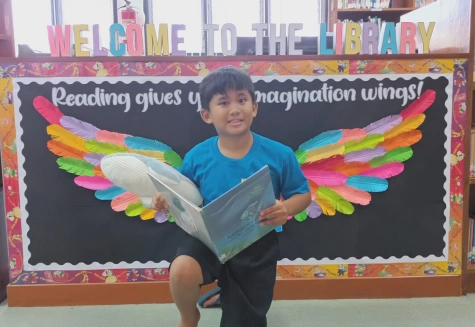 In the golden morning light as the world begins to awake
We welcome you to our school with a warm and glad decree,
Your spirits rose to such heights during the sun-kissed days of summer.
Now, in the embrace of our school, we will soar to the skies together.
There seems to be a passion in every heart,
With backpacks full of aspirations and unbridled curiosity.
We'll spend the day learning as we read enthralling stories
With heroic characters who are strong and courageous.
We'll develop and play our role, like blossoms, fresh and green,
In numbers, shapes, and art, as well as in wonders yet unseen
In the magnificent flood of learning, teachers stand
At your side, holding and guiding each tiny hand.
Therefore, let the bells ring out in a chorus of delight,
Saying, "Welcome back, my dear," in the midst of insight.
May knowledge fill your heart, in this magnificent school hall,
To the beginning of a new chapter so welcome one and all!