As a teacher, my role goes beyond imparting knowledge to my students. I have the privilege and responsibility to be an instrument of shaping their character, instilling good values, and helping them grow into well-rounded individuals. And one of the most important values I strive to teach them is the love of God.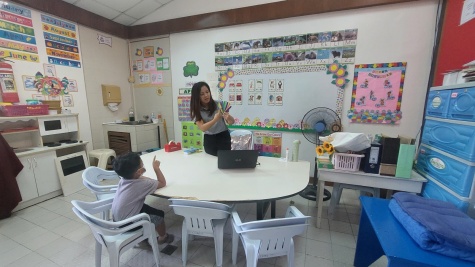 As a Christian teacher, my calling is to reflect God's love in everything I do, including how I interact with my students. I make sure that every student feels seen, heard, and valued. I take the time to get to know them, their interests, and their struggles. I listen to their stories tries to create a safe and inclusive classroom environment where everyone feels welcome.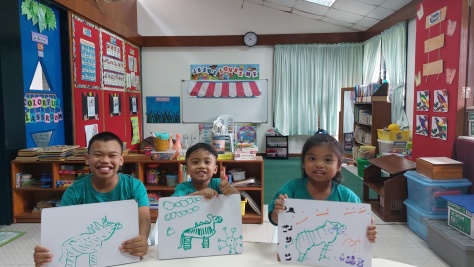 I strive to demonstrate compassion, kindness, and forgiveness. I realize my students struggle in dealing with daily challenges as they interact with one another, but I feel that by showing them grace and forgiveness, I can teach them how to extend these traits to others. One of the ways that I express God's love to my students is by including prayer in our daily routine. Before each session, we take a moment to pray together, asking for God's direction and blessing on our day.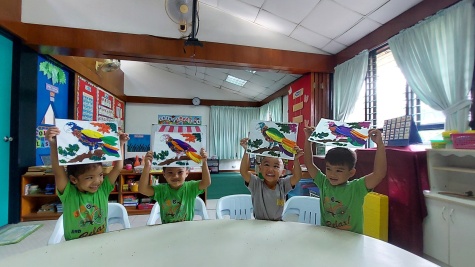 Another way that I strive to represent God's love is by using the Bible to teach my students values such as honesty, integrity, and humility. I believe that the lessons of the Bible have timeless wisdom that may help lead us in our daily lives, and I aim to assist my students in recognizing the relevance of these teachings in their own lives.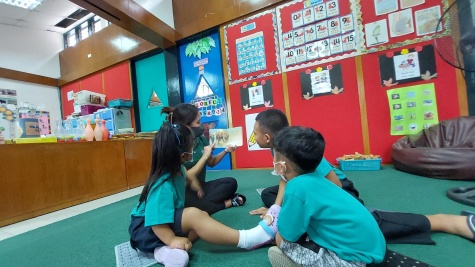 Overall, I believe teaching is a calling not just a career path. As a Christian teacher, I am honored to share God's love with my learners and help them grow into God's purpose and design. I am thankful to be a part of this teaching ministry. I pray that God will continue to guide me and all the teachers who have chosen the adventure of teaching children.
I was reading recently about friendships and how as adults we often do things--knowingly and unknowingly--that put on our friends an unnecessary responsibility. Maybe we say something in hopes of getting a response. Maybe we do something and then later wonder if it was done with the right motive.
Children demonstrate a refreshingly different perspective than adults on friendships. I see this as I watch my own children relate to their friends. Sure, they experience ups and downs, good feelings and hurt feelings, but they also have this way of demonstrating spontaneous, unfiltered and unconditional love to those they call friends. There is a lot of laughter involved more often than not.
A childlike perspective is likely what we all need as we view life with those in community with us. It reminds me of words that Jesus spoke that says, "anyone who will not receive the kingdom of God like a little child will never enter it" (Luke 18).
Pictures from the last two blog entries -- Sports Fest 2023 and Toddler Playground -- remind me of the friendships our CSC children have with each other and the joy they can experience as a part of the CSC family. They are an inspiration to us all!
Today I plan to think about my friendships--the new and the old--and to consider how I approach them...hopefully with a childlike perspective.
Our Spring 2023 issue of News from Cebu was mailed this week. It's so exciting to see the Mission of CSC -- for nearly 45 years now -- being fulfilled as we provide the loving, Christ-centered home that provides a strong foundation for healthy friendships.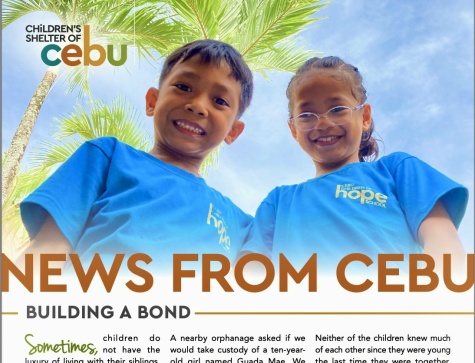 Grace and Peace,
Sports Fest is a popular event in every school in the Philippines. Teachers in every institution set a time for planning and preparing for this event. Most schools are excited to find new talents or ways to enhance students' skills in sports.
As a Physical Education teacher at Cebu Children of Hope School, it is fulfilling to see the students' excitement and joyful expression as they participate in each game. Through this activity, it is also fun to see their reaction when they win or lose the game. It is a great opportunity for the teammates and coaches to cheer and encourage the players.
During the competition, there are always mixed feelings. It brings out the best in every team member and sometimes teaches each participant a lesson to learn when the game does not go according to the team's plan.
Here are glimpses of students' experiences during CCHS Sports Fest:
"What I like about Sports Fest are the games like the tug-of-war where you can see the teamwork and support of my team through helping and cheering each other, hula-hoop, jump rope, high jump, and egg toss." – Maribel
"I like playing many games, our team chants, and the refreshment prepared for us by the teachers. I am grateful for the fine weather and the awards that we received at Sports Fest. We were the overall champion and I ranked third in the Running Long Jump III event." – Ryan
"I like to see the faces of the people in the Sports Fest when they are happy. Aside from that, I like the dancing part because every one of us is confident to dance. Seeing us dancing confidently makes me happy." – Jay-em
"I like the tug-of-war because I can see the strength and the joy of my best friends. I am so proud that we are the overall champion of this year's Sports Fest." – Raphael
"I like to watch how my co-players execute teamwork in their respective teams. I am so proud that I ranked 2nd place in the Limbo III event. – Jerame
Sports Fest contributes a big part in their life being a student. When they participate in this event; they will learn lessons that might never happen in the four walls of the classroom.
As a young child, my fondest memory with my friends were playing outside with them. Our little neighborhood did not have a playground or enough space to play. Instead, we made use of trees, tall grass, and other people's vacant lots where we can play slipper game (similar to a kickball but with the use of slipper game). We played hard until our knees were skinned and we were covered with dirt. We were hard work at play.
Play is essential to the development of a child. As Jean Piaget once said "Children require long, uninterrupted periods of play and exploration." It is in play that a child discovers their self, the people around them, and their environment. That is why at CSC we make sure that play is part of a child's routine.
I talked about "space" in a previous blog back in 2020. In the Philippines, space is something we don't care too much about and it's also something we don't have much of. I have very good view of the CSC grounds from my office window. I see our children play every afternoon and what a joy it is to see them hard at play.
If you have been here to the shelter, we have a separate playground area for our young children which is located at the back of the Duterte Home. Here, children ages 5 years old and below can play safely and away from the rough play of the older children in the main playground.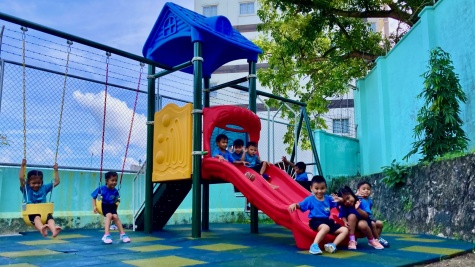 Because of the generosity of our donors, we recently purchased new playground equipment for our young children: slide, swings, and spring riders. I'd like to highlight that the installation of the equipment was made possible by both CSC employees and our older residents. It is one of those moments at CSC where both employees and residents teamed together to make something wonderful.
We held a ceremony before opening the playground to the children. It was a short dedication as the young ones could not wait to try the new equipment; even the older children wanted to try.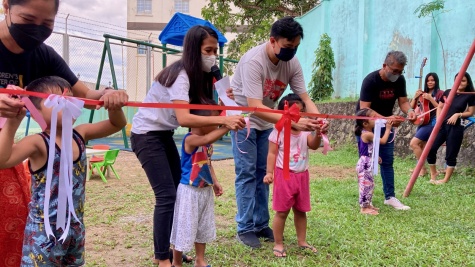 "And the streets of the city shall be full of boys and girls playing in its streets." Zechariah 8:5 ESV
Check out the kids enjoying the new playgound!
Kasama is a word in Tagalog that has many meanings, depending on how the word is used in a sentence. As a noun, kasama means "companion, housemate, associate". As a verb, it means "to be together". As an adjective, kasama means "together with, accompanied with, staying with".
You can see kasama used in a very technical sense, like when describing charging cord that is included with your phone or electronic device.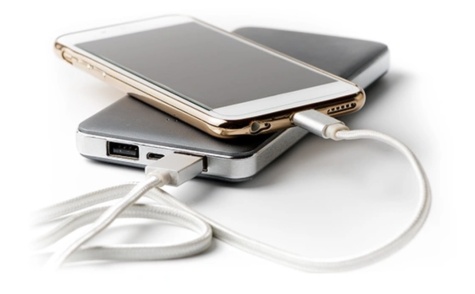 You can also see kasama in a more meaningful context, which is what I'd like to describe to you.
I've heard it said that your neighbor is the one who crosses the road for you. In the parable of the Samaritan and the man who was left for dead, we see that the other two who noticed the man and his condition actually walked on the other side of the road to avoid the man who was desperate for help. But the Samaritan drew near to the man and not only took note of his condition, but invested his time and money to help the man and to see that he was restored to full health.
This is true kasama: together with, accompanied with, staying with.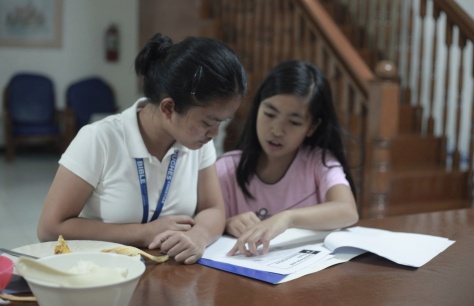 At CSC we strive to be together rather than apart. We have learned that being together helps build community. We can learn from each other and support one another. We can celebrate with and mourn with one another.
This is my hope for us all, that we would model that adjective form of kasama to whomever is in our path today. Let us not see that person as an obstacle or someone to avoid, but as an encounter and someone we are called to care for.
Grace and Peace,
Kirby