As a school administrator I get a little excited for summer break. It's a time to reflect on the past school year, celebrate the great things God did, and dream about "what could be" for the next school year.
Class at CCHS is out for the summer, I'm sitting at my desk planning for the upcoming school year, and I still hear kids. What's going on?
I peek my head out of my office and I smell a wonderful aroma. Auntie Lourdes, a longtime house mom, is leading a cooking class in the school kitchen. She is teaching our older kids how to cook a delicious Filipino meal.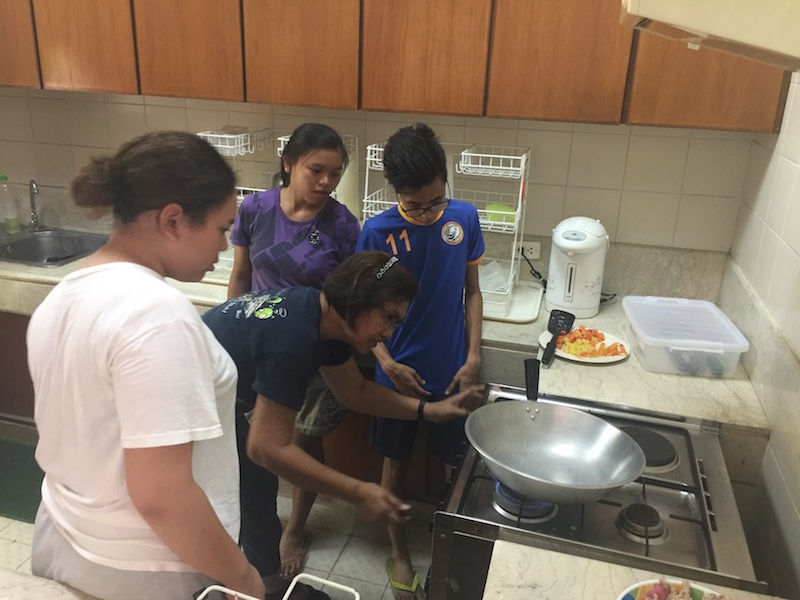 After sitting and eating with them (I just had to have a few bites) I walk into the Big Room. Our Program Director's husband, John, is facilitating guitar lessons with an excited group of girls. He is leading several different guitar groups during the week. Everytime I see Rovilito at the Shelter he talks about learning the guitar. This morning he ran up to me and said he knows how to play two songs already!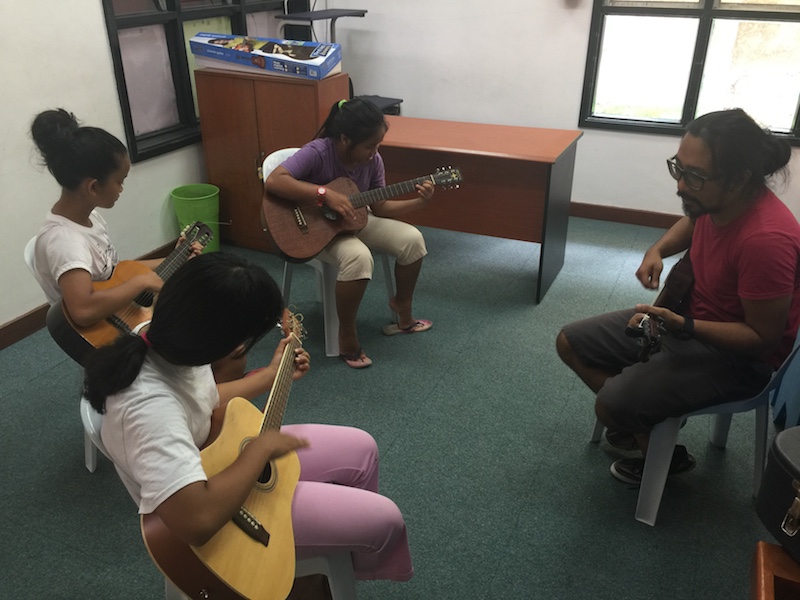 In another classroom violin lessons are taking place. Cris has been super excited to learn how to play violin and a CSC volunteer is making it happen.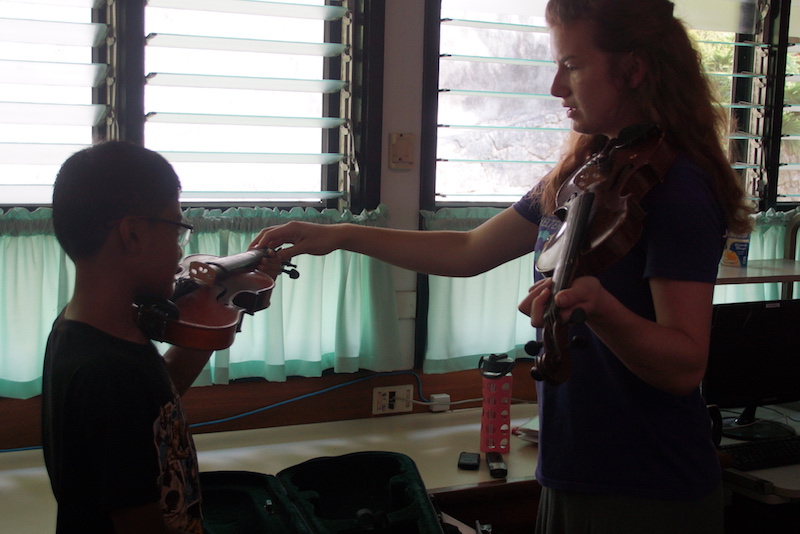 I have the pleasure of leading a small group of budding marathoners in our Summer Run Club. We meet twice a week and have fun running and playing games together. They love running up the road from the school though they quickly learned downhill is much more fun!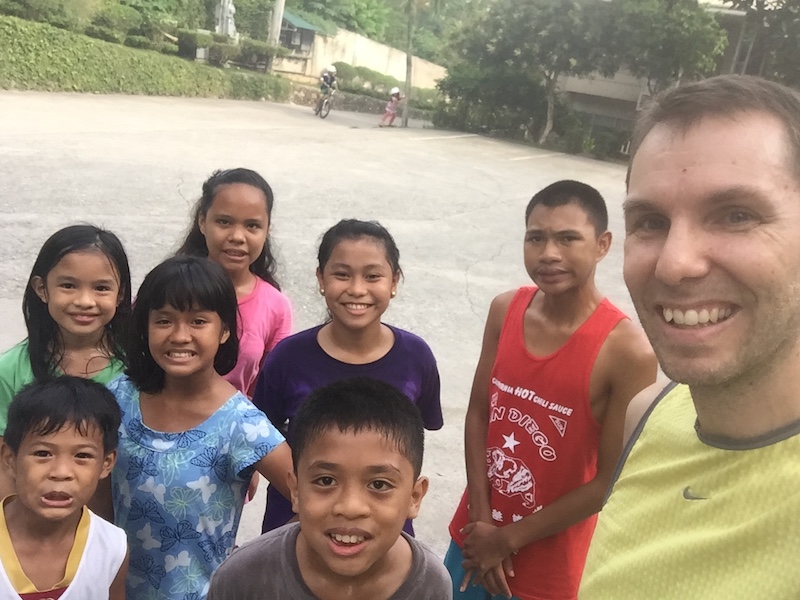 If you walked into the new Banawa McDonald's recently you would have been greeted by some CSC kids who were part of McDo's Kiddie Crew. Many of our kids took part in this yummy summer "job" and they did everything from take people's orders to make cheeseburgers to tell departing customers, "Thanks for coming to McDonald's. See you again soon!"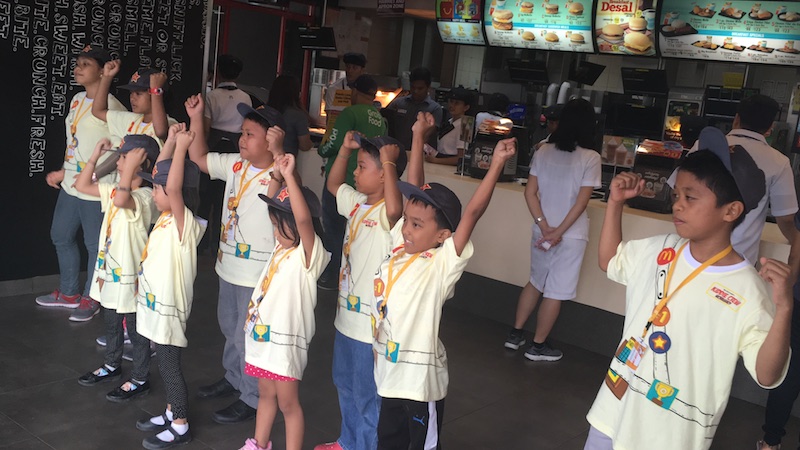 Summers at CSC look different from year to year but they are always well-planned and filled with lots of fun! Just ask the kids!
CSC will be celebrating 40 years of ministry on June 28 and 29 here in Cebu City. Plan to be with us for this exciting and meaningful look at how this ministry has grown and thrived since our inception in 1979. We will be celebrating the goodness of God and the contributions of the many people who have given of themselves to make many good things happen here. Check out our videos that give a taste of the celebration.
Video Trailer 40 Years of Performances
40 Years of Great Kids 40 Years of Twins
40 Years of Adoptions 40 Years of Fun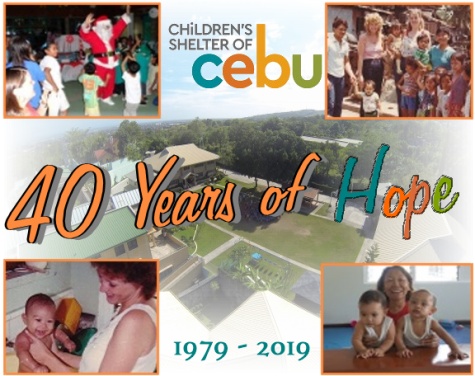 What an exciting event last Friday! CCHS hosted our annual Math and Science Day where students individually competed to show their skill and knowledge as well as worked together in small teams. CCHS students had a chance to participate in the following events: Math-Science Scholastic Bowl, Math-Science Dance contest, Games, Science Experiments, and Awarding.
CCHS is very grateful to the teachers who made this activity fun for our students, to the students who gave their best effort in all of the activities, to our judges on the dance contest, and our visitors. We give God the glory and honor for a successful event.
Here are some pictures showing this great event!
Math-Science Dance Contest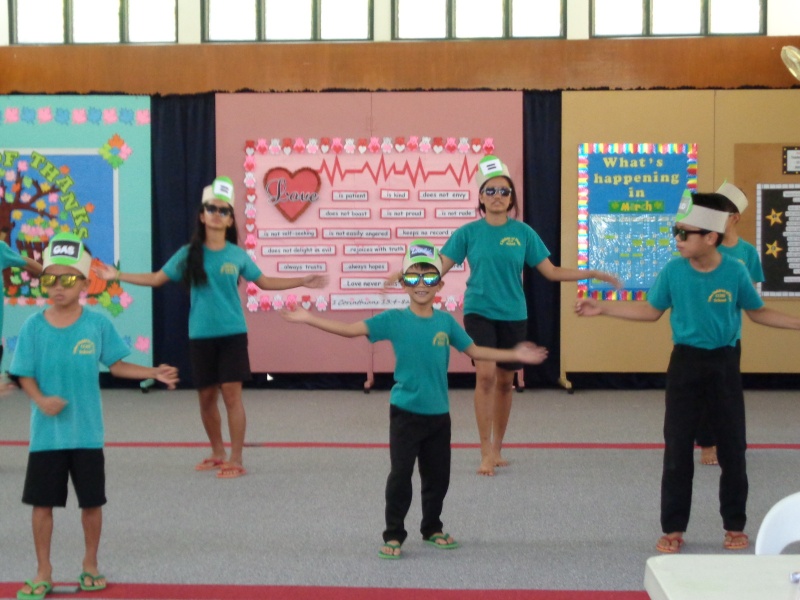 Math Science Scholastic Bowl – It was a great opportunity for our students to showcase what they have learned in the classroom. The students answered questions from easy to challenging.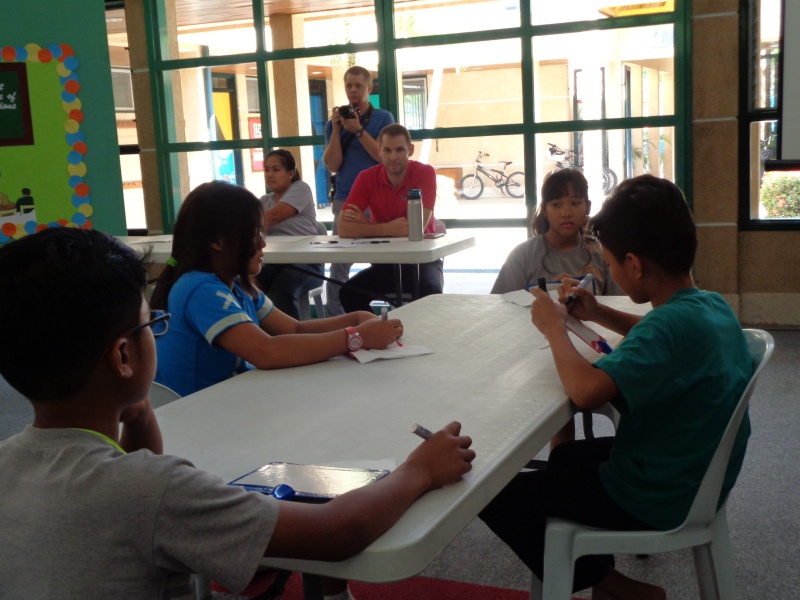 Preschool Counting Activity – Match that Number
Go Preschoolers!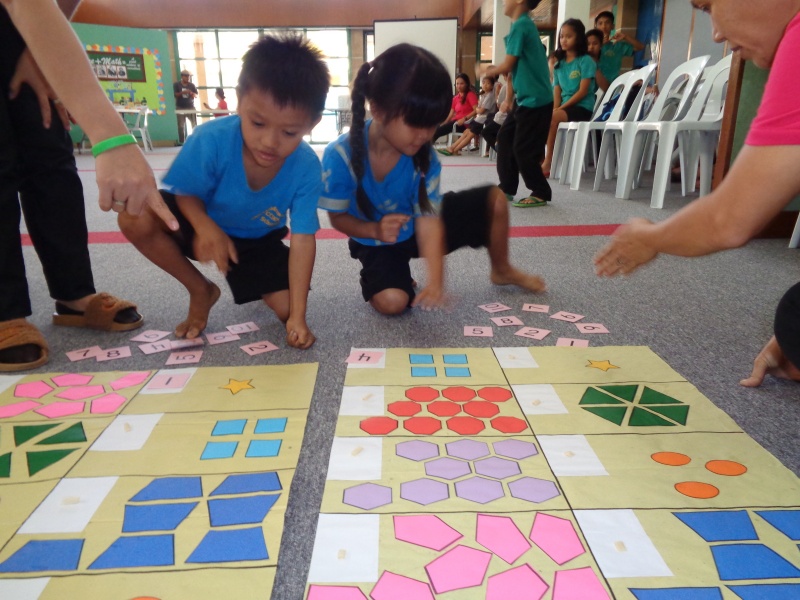 Level A Measuring Activity - Jumping Frog
Keep that frog jumping!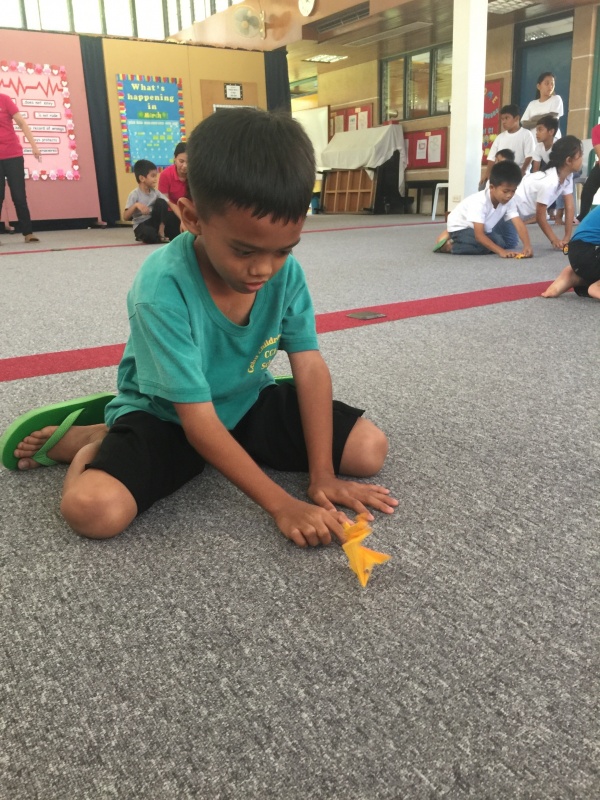 Level B Gravity - Cotton Blowing
Blow more! Keep blowing! Don't let it drop!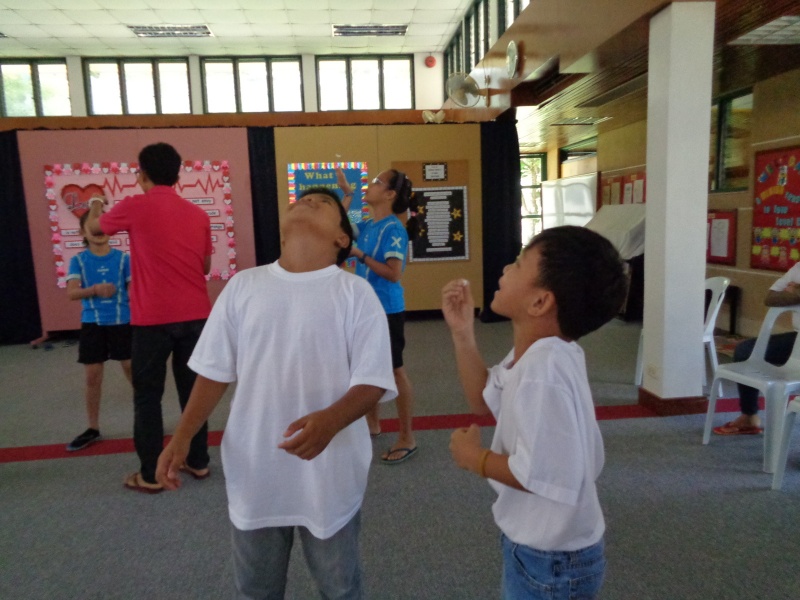 Level C Balancing – Bicycle Racing
The ultimate winner of this event was the contestant who had the longest time consumed to reach the finish line.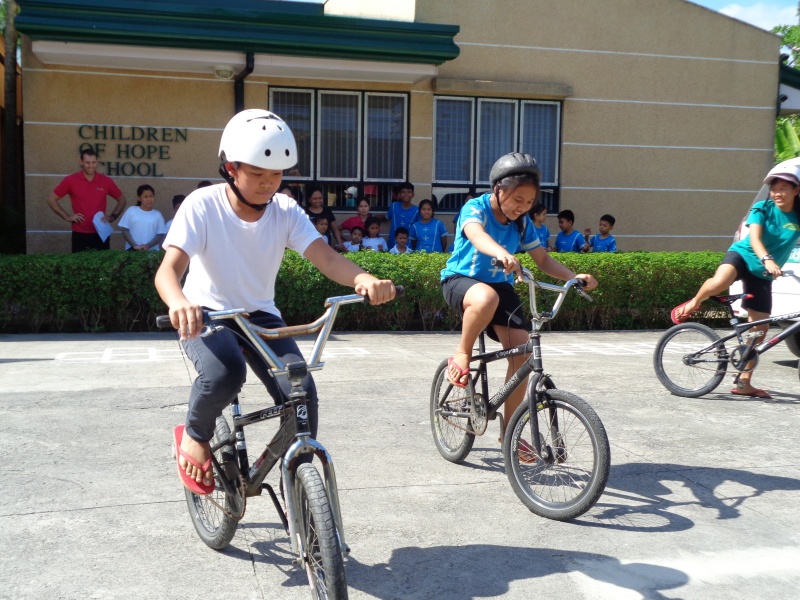 Volcano: Watch carefully for the volcano's eruption! Don't blink your eyes on this one.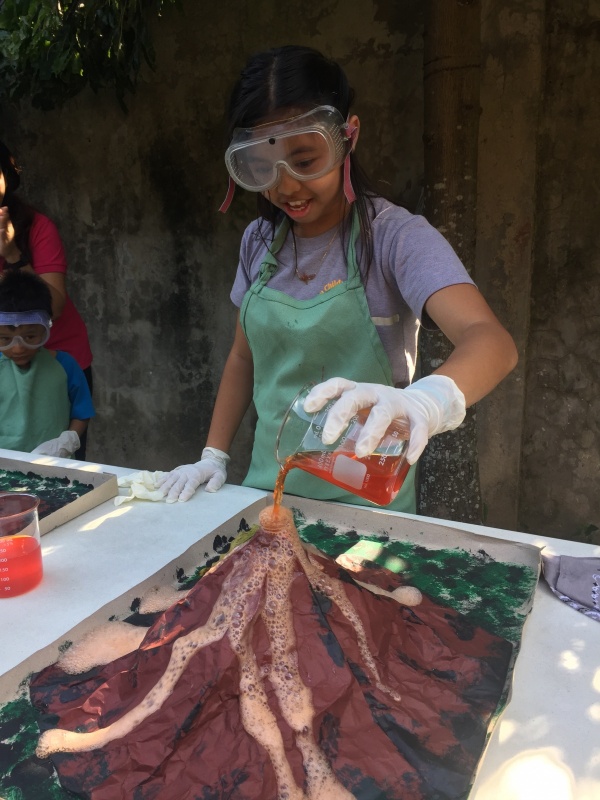 Balloon: Shake, shake, shake until it inflates!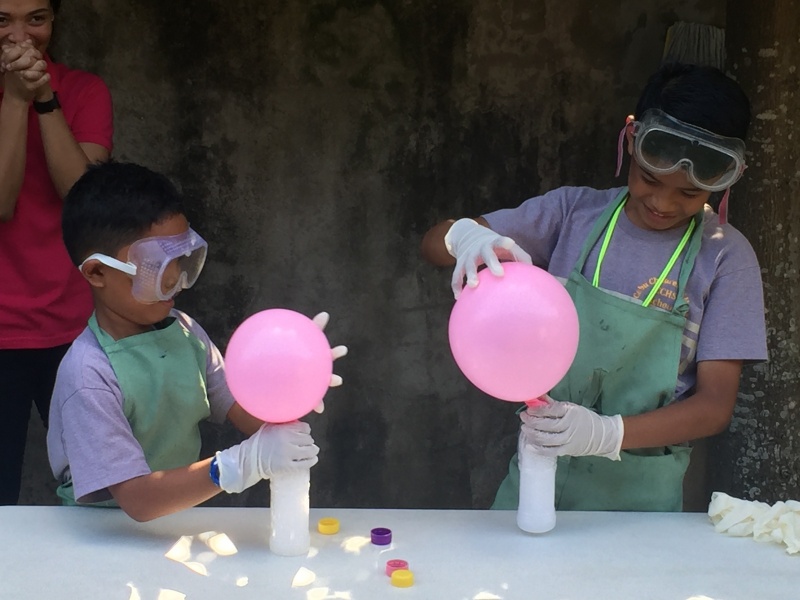 Egg: Wrap the egg well so that it does not break when it falls from a high elevation.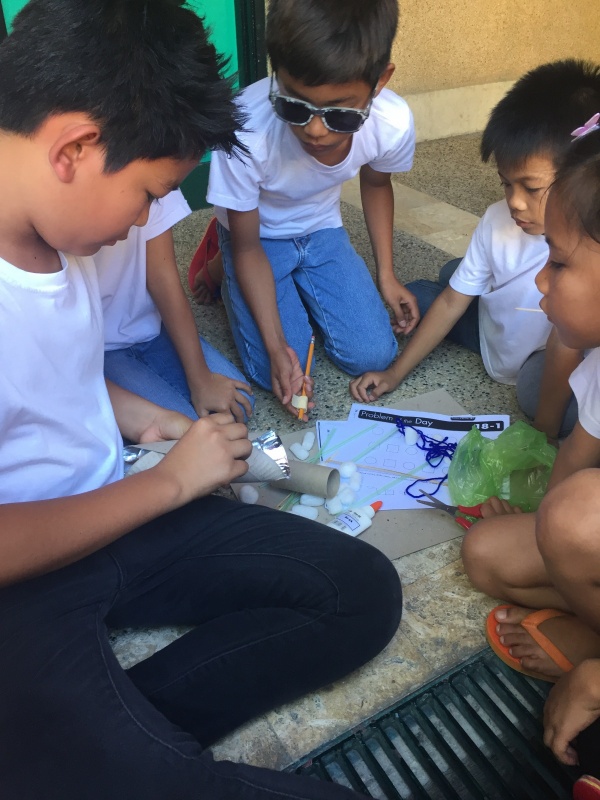 Rubik's Cube: This was the most mind boggling event. We all waited for the first one to finish and hit the bell. Cherry Mae (in the green shirt) solved the cube in 48 seconds!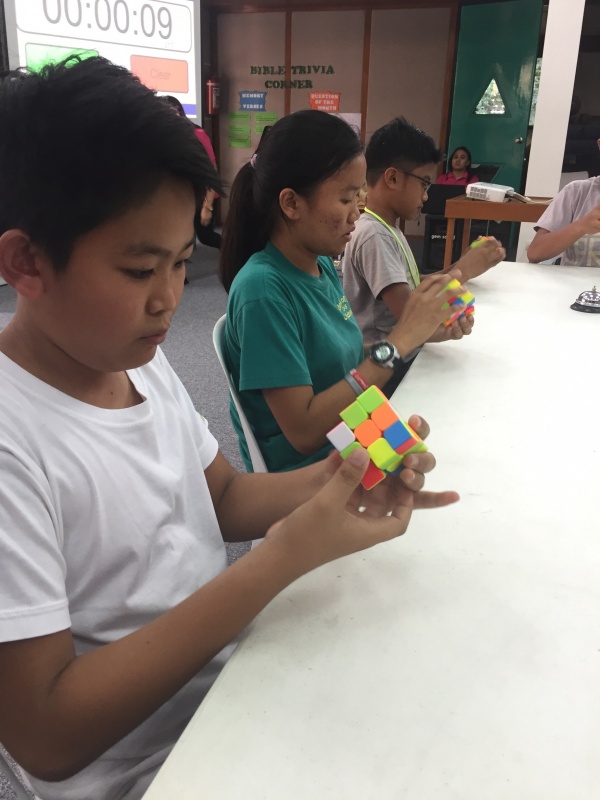 This week, my Level A2 students finished the topic about the natural sceneries of the Philippines. One of the natural sceneries talked about really amazed everyone: the Underground River in Palawan. During the discussion the students asked many great questions.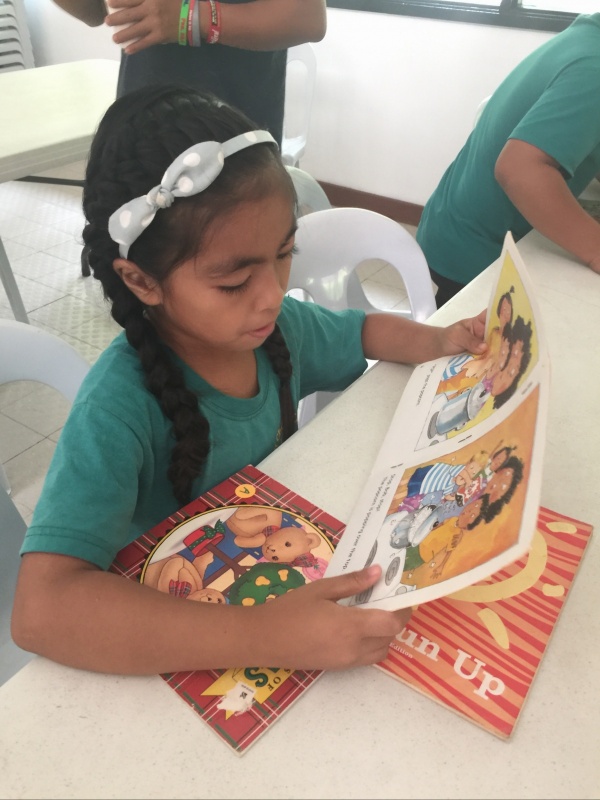 Here are some of them:
1.) Is it scary inside?
2.) Are there lights around?
3.) What animals can be found inside?
4.) What if an earthquake happens, will the cave collapse?
5.) Is there a ghost inside?
6.) How did the water enter the cave?
7.) Can we go inside the cave just by swimming?
8.) How many bats are there in the cave?
9.) If the boat we are riding in turns upside down, what will happen?
10.) Is it okay to make noise inside the cave?
After the questions were answered, I asked them to raise their hand if they wanted to visit the underground river soon. Out of five, four raised their hands and one was undecided. The other students tried to convince her to raise her hand but she didn't. I then asked her why. This was her reply: I'm scared to go in the river!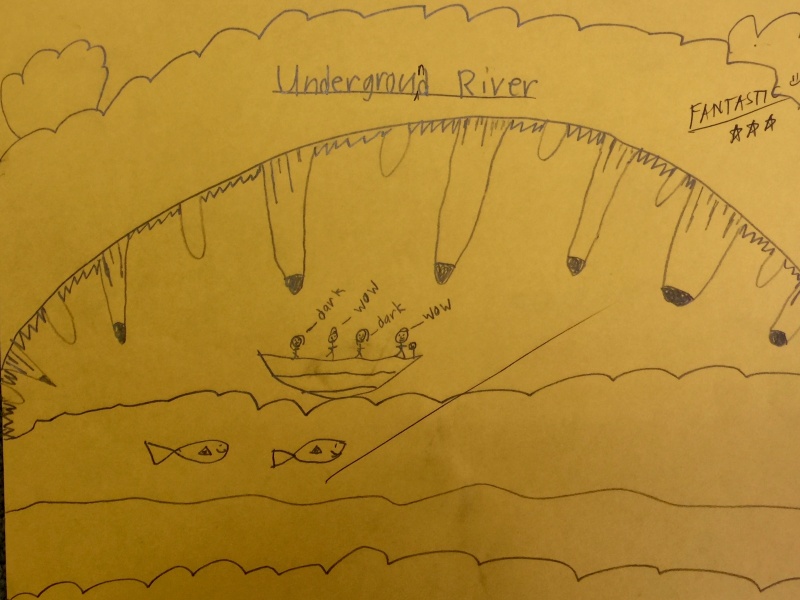 The class was then given a culminating activity which was to draw a picture of an underground river. At first I thought the students would find it hard to do but I was wrong. All of them couldn't wait to start drawing their picture!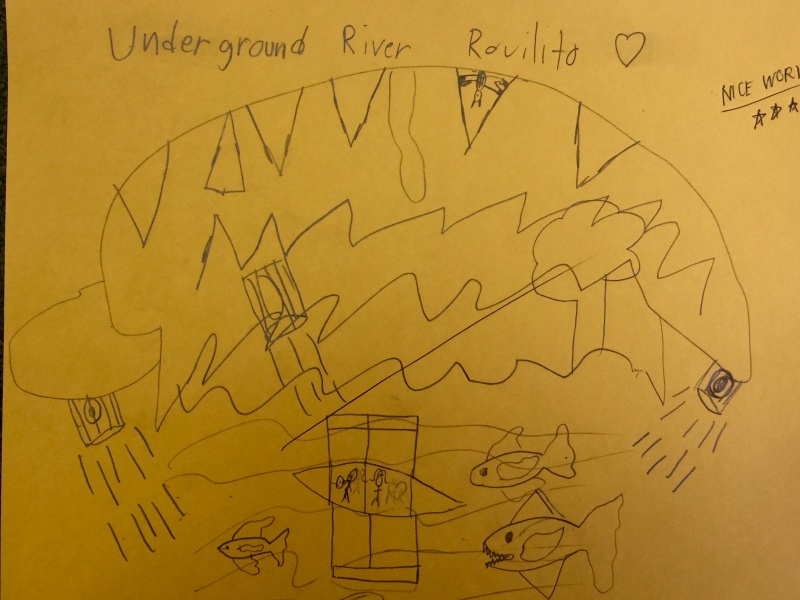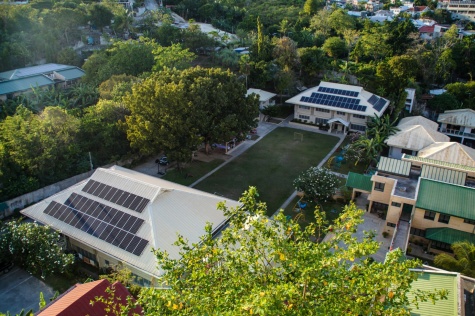 Check out the changing look of CSC. Solar panels have been installed on the roofs of the Cherne and Eicher Homes and at the school. This will save us thousands of dollars in electric bills every month. It has changed the look of the houses, especilly the Cherne Home. But the savings will soften the blow a little. At CSC we want to be good stewards of the money that God has entrusted to us and that comes from friends like you. Money saved here will be available for food, medicine and the education of our children.