Happy Resurrection Day!
"Praise be to the God and Father of our Lord Jesus Christ! In his great mercy he has given us new birth into a living hope through the resurrection of Jesus Christ from the dead" -1 Peter 1:3
There have many different activities at CSC over the last few days to remember and celebrate Jesus' resurrection! He is RISEN! Praise the Lord!
On Wednesday, we had an Easter program at school! We sang praise songs to the Lord, watched several performances, and played some games related to Easter and Jesus' resurrection. It ended with announcing the winner's of the coloring contest! Here are the winners!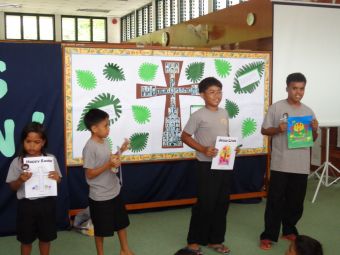 On Sunday, many of our kids performed in the morning church service. Below is a picture of them up on stage. It was hard to get a good picture because they were so far away. Almost all of the kids in white are our kids!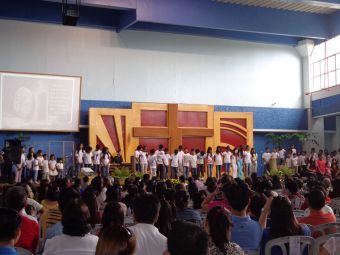 After the church service, each of the houses had their own Easter egg hunt. The kids had so much fun searching through the bushes and around the yard for the eggs! Here are a few of my favorite pictures from that event!