Staff Reflections
This morning we opened another 50kg sack of rice. As we did, I couldn't help but stop to wonder, "how many bags of rice have we consumed since all of this started!?"
On March 28th, CSC will hit a tremendous milestone. It will be exactly one year since we entered a state of lockdown. On the same day in 2020, governments around the world were scrambling to contain an outbreak of the coronavirus, and the Philippines were implementing some of the strictest quarantine measures imposed by any country. This meant extremely limited mobility, increased difficulty in obtaining goods, as well as fears that the outbreak would quickly overwhelm the country's already strained health care system.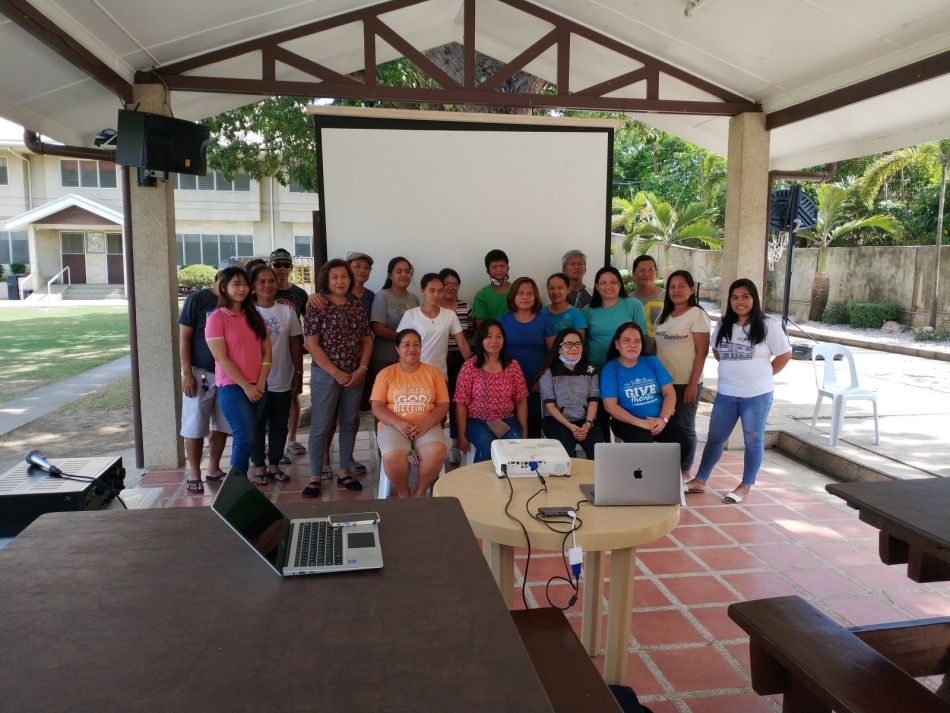 Above is a picture of our first batch of lock-in workers taken March 27th, 2020.
Leading up to the 28th, we'd started stock-piling supplies (food, medicine, etc.) and preparing our employees for a lockdown that we thought, at the time, might last a month, maybe two. It was March 6th, 2020 when the first known case of coronavirus was recorded in the Philippines, and when we at CSC started planning for a "worst case scenario."
By the grace of God, we've endured. I say that because it is truly only by the grace and mercy of Our Lord that we've been able to make it this far. God sent the right workers, gave us generous donors, and sent us folks who would support us through their prayers, time, and treasure. Looking back, I know we could not have done this if God had not assembled all of us—all of you—to do the very best for these precious children we care for. THANK YOU!
I could try measuring our past year by the sacks of rice we've eaten, or the kilograms of fruits, veggies, and meat our aunties and house parents have prepared. I prefer, instead, to measure it in the smiles of our kids and workers. I prefer to step back and count all the victories, big and small; the number of school lessons our kids have completed (we have a record number of high school kids on the honor roll this year, by the way), the number of inches that Jerald has grown, and the number of hours our leadership have been in meetings to ensure everything keeps working.
This year has provided tangible proof of what Paul writes in Galatians 6:9 when he says, "let us not grow weary of doing good, for in due season we will reap, if we do not give up." We look to the future with hopeful eyes, praying that the day will soon come when lockdowns and quarantines can be lifted. In the meantime, let us not grow weary of doing good.
We always thank God for all of you and continually mention you in our prayers. We remember before our God and Father your work produced by faith, your labor prompted by love, and your endurance inspired by hope in our Lord Jesus Christ. (1 Thessalonians 1:3-4)
Happy New Year, and welcome to 2021!
I hope you had a meaningful Christmas filled with opportunities to pause and reflect on the many blessings in your life. It already seems that Christmas and the weeks of Advent are a distant memory. Don't get me wrong, I was there, present for all of it, and had amazing times with our family of eight that included giving and receiving gifts, eating lots of delicious food, playing games, watching some of our favorite holiday classics and taking part in a very special tradition: attending the candlelit Christmas Eve service at our church, this year live-streamed on YouTube.
It is good for us to take a break and reflect on the past, especially at a time like this, the beginning of a new year. It is good for our health and an essential component for anyone who wants to make the most of their lives. I would argue that many of us do not spend nearly enough time reflecting on the past. The importance of doing so will help us immensely. I think we have all heard the quote that says, "Those who do not remember the past are condemned to repeat it." History repeating itself has long been seen as a negative, though I'm certain we could all find elements of history that are worth repeating.
Let this be an encouragement to you to set aside some time right at the start of this year to give thanks for the many blessings God has brought our way and also take time to reflect on the trials we faced as well and remember that even in those times, God was still faithful.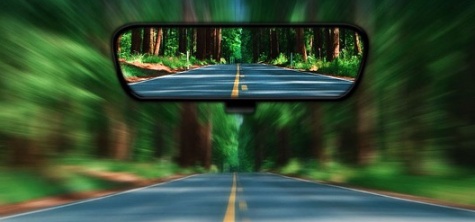 Be careful, though, that your looking back does not become a distraction or pitfall for what lies ahead. We all know that looking in the rearview mirror will take our eyes off the road and distract us from what lied ahead. Rather than looking back and getting stuck in the past, remember that God has a better plan for us. Philippians 3:13-14 says, "...But one thing I do: forgetting what lies behind and straining forward to what lies ahead, I press on toward the goal for the prize of the upward call of God in Christ Jesus." God is calling us forward—He has much for us to do!
God's Goodness to CSC in 2020
I joined the CSC staff this past August. More than half the year was already complete. The global pandemic was making a resurgence. In the Philippines, our children and staff had been on lockdown for five months already. There was hope that by the end of September things would "open up" and people would be able to resume some normalcy in their lives. That didn't happen and the lockdown continued. The most amazing news to share in and through all of this was that not one of our residents or staff contracted the virus. And, as an added blessing, regular illnesses were nearly nonexistent as well, and for that we are thankful to God.
As we passed Thanksgiving and were heading for the Christmas holiday season, we knew so much about this year's celebration would need to change. Plans were being made for how Christmas celebrations would take place in the context of all the new rules and regulations. Of course, here I was in the U.S. as a long-distance observer. Technology has become such as blessing for us this year, and I was able to attend nearly all the Christmas celebrations and staff meetings by Zoom. With the time difference, though, that meant me staying up until 1AM or waking at 3AM and 4AM to participate.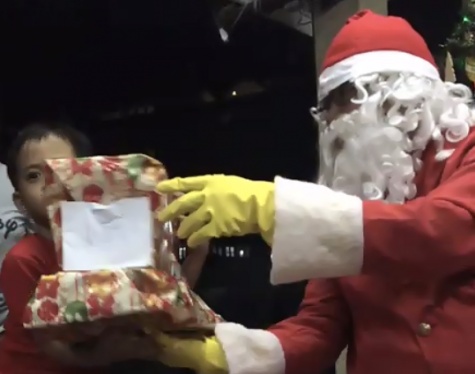 There's not much that could match my excitement for my first CSC Christmas as an employee of this amazing ministry. Suffice it to say, however, the children at the shelter were quite a bit more excited to see Santa arrive by cart to distribute all the wrapped gifts to each and every child. Beyond the gifts, there was singing, sharing the Christmas story or Jesus' birth and a feast that left my mouth watering.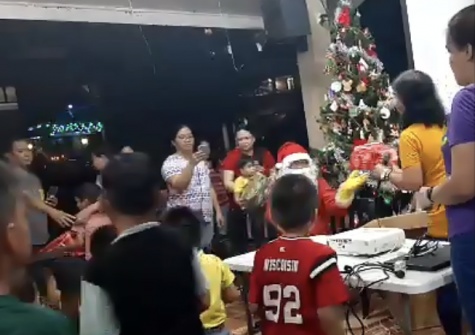 Here stateside, we also had an amazing Christmas celebration as we were so honored to receive all the gifts from our faithful supporters who care so much to see this ministry for homeless Filipino children continue. We were literally shaking our heads at the generous and heartfelt response of all those who identify with the Mission and Ministry of CSC and cheerfully support.
Looking Forward: Opportunities in 2021
Reflecting on the past year has me thinking about CSC's mission statement. I asked our CSC board members last September which parts of the mission statement they identified with or appreciated most. As you might imagine, there were a variety of answers. Several of the board members have been on the board for a long time, while others are relatively new to the board, one member joining in June or 2020. I understand and resonate with their perspective. It makes sense to me that they would have different answers or perspectives. God has made us all unique, after all, and He draws us to different things based on how He made us.
What keeps me focused in my role as president of this ministry is the beginning part of our mission statement that says, "We exist to glorify God...." For 42 years this is ultimately what CSC has been about. Everything we do is dependent on that beginning part of our mission statement. Our glorifying God is the lens by which all other things aspects of this statement and the work of the ministry are viewed. And as we continue to glorify Him, He continues to show us just how much He cares for us all—children and staff—and provides for our every need.
One of the things our Field Director, Roberto, and I discuss on our weekly Zoom calls is the progress being made to admit new children to the shelter. CSC is set apart from other shelters or orphanages by our aspect on placement services and adoption. There are other places right there in Cebu City that provide care for homeless children, but their focus is primarily on long-term residential care. As children are placed through adoption, opportunities for new children to be a part of the CSC family present themselves. Our staff in Cebu are working diligently on both placements and new admissions, but the pandemic and government restrictions have made this effort challenging in 2020. It is our hope that 2021 will see more children being welcomed into the loving arms of CSC and that more children will be place for adoption. Please pray with us to that end.
Prayer
Dear Lord, as we begin a new year, let us not become overwhelmed and anxious about the unknown and what the new year will bring our way. Help us to remember that you will never leave us or forsake us and that you want nothing more than to give your children the best gifts possible. Help us to remember—to reflect on the past—in a way that honors you and gives thanks for all you've done for us. Let us consider first and most what you would want us to do in the months ahead, to see where you are already at work, and then join you in what you have already planned for us to do. In the name of Jesus, the Christ, Amen.
P.S.
It is my honor to be able to write periodically for our CSC blog. It is my hope that these words and the words from all those who share from time to time will draw you in to a deeper walk with the Lord and help you see things from different points of view. While we hope to tell you more about Children's Shelter of Cebu, we also want to share a bit about those who do the work. Learn more about CSC at https://cebushelter.org.
Sources:
The Holy Bible. English Standard Version. Retrieved from:
https://www.biblegateway.com/passage/?search=Philippians+3%3A13-14&version=ESV
The Human Memory. (2020, November 25). Long-Term Memory. Retrieved from:
https://human-memory.net/long-term-memory/
Yocco, Victor S. (2018, January 5). Dwelling On The Past: The Importance Of Self Reflection (Part 2). Retrieved from:
https://www.smashingmagazine.com/2018/01/importance-self-reflection-part-2/
The calendar tells us that this is the week of Christmas, the "most wonderful time of the year" as the song goes. This year, though, something feels a bit off. We are still shy of twelve months of complete disruption from the pandemic that has hit our globe, which means that we can all remember what it was like last year at this time. Some would call that time last year "normal" compared to what we are experiencing today. We had no idea what was about to hit us. Unprecedented is a word that is used a lot these days, though I admit that I try to shy away from that word altogether. I sometimes find it hard to believe that we are nearing the end of 2020, when it feels like the time from March until now has been like a never-ending cycle of reliving the same day over and over again, or some variation thereof.
There are some things about this Christmas season, however, regardless of the pandemic, that make me wonder what month it is. For one, there is no snow on the ground. Maybe it's going to be a brown Christmas. Though the temperatures are cold enough to flood the rink up the street from our house, the quality of ice is still debatable, as my children would say. The temperature has been unseasonably warm for Minnesota. We had a 40-degree day recently. Mind you, as the years go by, I rather enjoy warmer weather and shorter winters. But let's put all that aside for now. What I really want to do right now is have us center our thoughts on the things that never change.
Morning, Evening, Repeat
I began my job as president of CSC this past August. Already four months have gone by and with it so many full and fulfilling days of work for this amazing ministry. I love my job! It seems, though, that with each passing year, and as I get older, the days get shorter. Why is that? Just so you know, it is not just me and it is not just you. There is a lot of science behind why "time speeds up" as you age. While we all know that there are still 24 hours in a day and seven days in a week, it can seem that the weeks and months just "fly" by. I've heard that the more years you live, the less one year (or one day) is as a total of all the years you have lived. Makes sense to me.
A Cambridge University study from March 2019 posits that perception and physics have a lot to do with why we feel time is speeding up. The study explains that "clock time" is not the same as the time perceived by the human mind. "The 'mind time' is a sequence of images, i.e. reflections of nature that are fed by stimuli from sensory organs" (Bejan, 2019). It goes on to talk about the difference in those who are well rested versus those who are overtired. We are much more likely to watch time pass us by when we are tired and worn. Conversely, the person who is at rest is likely to experience a slowness of time and may feel more at peace. I have to admit that I have more times of time moving quickly than times at rest.
So what can we do to remedy this state of being? Try reading Psalm 63, as follows. Take some time to really "drink" these words in. Use this and other Psalms, even other scriptures, to get your mind and soul in a position of rest in order to slow down your processing time.
Psalm 63
A psalm of David. When he was in the Desert of Judah.
1 You, God, are my God,
earnestly I seek you;
I thirst for you,
my whole being longs for you,
in a dry and parched land
where there is no water.
2 I have seen you in the sanctuary
and beheld your power and your glory.
3 Because your love is better than life,
my lips will glorify you.
4 I will praise you as long as I live,
and in your name I will lift up my hands.
5 I will be fully satisfied as with the richest of foods;
with singing lips my mouth will praise you.
6 On my bed I remember you;
I think of you through the watches of the night.
7 Because you are my help,
I sing in the shadow of your wings.
8 I cling to you;
your right hand upholds me.
9 Those who want to kill me will be destroyed;
they will go down to the depths of the earth.
10 They will be given over to the sword
and become food for jackals.
11 But the king will rejoice in God;
all who swear by God will glory in him,
while the mouths of liars will be silenced. (The Holy Bible, NIV)
Childlike Curiosity for Cebu
Part of what motivates and drives me is a curiosity to discover new things, or new ways of doing old things. Just last night I was looking at maps of Cebu, Philippines and some of the neighboring islands. I was imagining the property that is Children's Shelter of Cebu, the three residences, the infirmary, Children of Hope School. I imagined seeing the children and staff outside, walking the grounds, playing, sitting, and also those who were inside the buildings. I imagined myself in that setting as well, soaking in the heat and humidity like I had done when I was in Cebu last, many years ago. I just can't wait to hop a plane and go over there again.
Part of the curiosity I have has to do with my vision for the future, especially as it relates to CSC. I am mindful of a Christ-centered ministry that has been around for nearly 42 years and am also aware of my own place in the ministry, as a former board member and now as president. I feel a stirring and calling from God that He has more for us to do in Cebu, much more. 2021 is just around the corner and I am so excited for what next year will bring. I am grateful for a leadership team in Cebu who are so capable of doing what is required of them in order to provide the best care possible for all of the children. I am grateful for all those who partner with CSC to make it possible for this care to happen, both financially and through prayer.
God's Faithfulness
Lamentations 3:22-23 are two verses that most of us could sing or hum the tune to.
22 The steadfast love of the Lord never ceases;
his mercies never come to an end;
23 they are new every morning;
great is your faithfulness. (The Holy Bible, ESV)
When I think about faithfulness, I often think about who is the one being faithful and what they character qualities are. On a human level, I understand quickly that our ability to be faithful and unfaithful can change in a matter of seconds. That is because we are a flawed humanity full of faults. God on the other hand is the only one who can be consistently faithful, and He promises His faithfulness each and every day. Even in the hardest of days (or years, like 2020), His faithfulness can be seen everywhere. I should say that those who know God and who choose to seek Him can see His faithfulness everywhere. God remains the same, never changing. As Hebrews 13:8 says of God's only son, "Jesus Christ is the same yesterday and today and forever" (The Holy Bible, ESV).
I find it so reassuring that God is the one thing that never changes. And even more than that, the Bible tells us that He was present before everything was formed. He is the beginning AND the end. Psalm 90:2 says, "Before the mountains were brought forth, or ever you had formed the earth and the world, from everlasting to everlasting you are God" (The Holy Bible, ESV). He will be there to guide CSC through whatever the next year brings.
Prayer
Dear Lord, we praise you for all the many blessings of this year. Thank you for your faithfulness. Remind us of the importance to slow down and to rest in you, and draw us to your Holy Word for that rest. Help us remember that you are the same yesterday and today and forever. Please show us the way to go in 2021 and may everything we do be done in a way that brings you glory. In the name of Jesus, the Christ, Amen.
P.S.
It is my honor to be able to write periodically for our CSC blog. It is my hope that these words and the words from all those who share from time to time will draw you in to a deeper walk with the Lord and help you see things from different points of view. While we hope to tell you more about Children's Shelter of Cebu, we also want to share a bit about those who do the work.
Sources:
Bejan, A. (2019, March 18). Why the days seem shorter as we get older. Retrieved from:
https://www.cambridge.org/core/journals/european-review/article/why-the-days-seem-shorter-as-we-get- older/2CB8EC9B0B30537230C7442B826E42F1
The Holy Bible. New International Version. Retrieved from:
https://www.biblegateway.com/passage/?search=Psalm+63&version=NIV
The Holy Bible. English Standard Version. Retrieved from:
https://www.biblegateway.com/passage/?search=Lamentations%203%3A22-23&version=ESV
https://www.biblegateway.com/passage/?search=Hebrews+13%3A8&version=ESV
https://www.biblegateway.com/passage/?search=Psalm+90%3A2&version=ESV
"If I have the gift of prophecy and can fathom all mysteries and all knowledge, and if I have a faith that can move mountains, but do not have love, I am nothing."
(1 Corinthians 13:2, NIV)
Make no mistake, your prayers, faith, and love have been moving mountains! Last month I had mentioned a deep concern felt by all of us at CSC; that the partial closure of government offices would make it difficult, if not impossible, for us to process paperwork and manage the cases of our children. Travel restrictions, quarantine protocols, and roadblocks (literally speaking) have hindered our team's ability to submit paperwork and gather needed information. The pandemic has limited the functional capacity of DSWD (the Department of Social Welfare and Development) and ICAB (the Inter-Country Adoption Board), affecting our ability to work with them on receiving referrals of new children and/or advocating for the matching of our current children with prospective adoptive parents.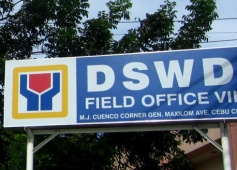 But we have a talented and proactive team, faithful and diligent supporters (like all of you!), and a God that is always at work, moving us forward in our mission to serve and provide a loving, Christ-centered home for homeless Filipino children. Your prayers are being felt; coupled with your faith and love, your prayers are moving mountains! We can't thank you enough for being a part of what the Lord is doing.
Government offices have been opening with a reduced workforce, and new virtual procedures (utilizing Zoom and Skype) have been developed for us to advocate for our kids before DSWD and ICAB. And, in what can only be described as a miracle, there is now some movement when it comes to international placements, and even international travel, for prospective adoptive parents. At present, the Philippine government is prohibiting foreign nationals from traveling to the islands, with very few exceptions. It is amazing, and an answered prayer, that the national government and ICAB would consider the needs of prospective adoptive families from overseas, adding them to the list of exceptions for travel.
There are still many hurdles to jump. Local matching (that is, matching done with prospective adoptive families within the Philippines) is happening at a fraction of the pace that it was before the pandemic. We also have yet to go through the process of welcoming an international adoptive family and navigate everything that entails (getting them through roadblocks and checkpoints, etc.). Please continue praying with us as we make our plans and preparations, and PRAISE GOD for the doors He has already opened!
Last but not least, please pray for the people of Cebu. Heavy rains have already caused a lot of flooding in and around the city. It is also evident that the pandemic will reverse years of progress that the city, and the country, have made towards reducing extreme poverty. Recent reports show that around 2 million more Filipinos will slide into poverty this year, with estimates stating that 22.4% of the country's population will drop, or remain, below the poverty line. Pray that we can continue sharing the love of Christ in word and in deed through this unique time.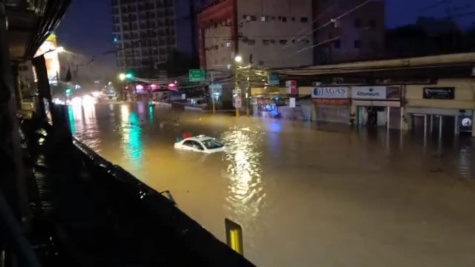 Flooding along Mango (Maxilom) Ave, near Gorordo Ave, in Cebu City on October 13th.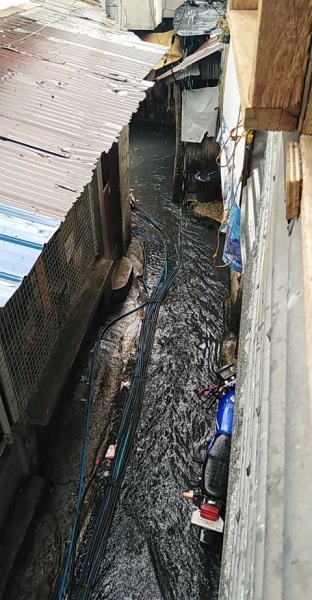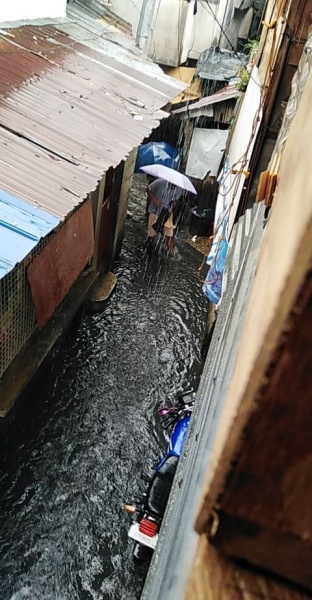 Flooding in Barangay Carreta, Cebu City, on October 23rd.
This week, Heather and I had a Skype meeting with two missionaries from Menomonie, WI. We had never met before, so we took the time get to know one another, talk about our respective ministries, and pray for each other. Before praying, they asked me, "what are some of your needs that we can be praying for at this time?"
It's not an uncommon question, and it certainly wasn't unexpected, but it's been rattling around in my heart ever since.
There are a lot of visible needs at the Shelter during this pandemic. There's the need for health and safety. The need for hand sanitizer and personal protective equipment. There's the need for food, clean water, school curriculum, clothing, and medicine. For those of us going around town, there's the need for documentation and preparation to ensure safe passage through checkpoints. By the grace of God, through the generosity of our supporters, all these things have been provided. The children can play games, enjoy full meals, and receive all the love, support, and care that we can muster.
Then there are those needs that aren't as visible. There's the need for strength and calm; for endurance, patience, diligence, and faithfulness. There's the need for friendships and encouragement. There's the need for prayer and time spent with the One who ultimately provides for all our needs. Thank you for praying with us. I can tell you firsthand that they are being felt as we navigate this pandemic together.
There is a need I fear may go unnoticed, forgotten, or neglected by the world at large ...
But the one need that's been rattling around in my heart is one that I fear may go unnoticed, forgotten, or neglected by the world at large. This pandemic has strained governments and the systems that we have in place to help the vulnerable; to help the widow and the orphan—to help the least of these (Matt 25:40). Since the start of this pandemic, we have not had any children placed with adoptive families, and only a handful of our children have been presented for regional, national, or international matching (that is to say, the processes that governments use to match children with prospective adoptive families, both locally and internationally, has been severely hindered due to the coronavirus pandemic). What makes this reality even more difficult to face is the fact that quite a few of our children will be aging out of adoption in the coming months; meaning, they will reach an age where adoption is no longer allowed.
This is a video of an extremely long line that formed in Guadalupe, Cebu City when the local government announced it would be disbursing aid to impoverished families during the quarantine. The Department of Social Welfare and Development (DSWD), which we work with for referrals and placements, is also tasked with handing out this aid.
We knew this day could potentially come for our older children, and we've been doing our best to prepare all our kids for whatever life has in store for them, including independent adult life in the Philippines. We will prayerfully continue to do so, hoping to launch our older children into a healthy and beautiful adulthood.
But I would like to ask all of you to please take some extra time to pray. Pray for these kids who will be aging out in the coming months. Pray that they will be able to cope emotionally, and pray that all of us at CSC are able to provide them with the love and support that they need to be launched into a beautiful future without an adoptive family.
And pray for a miracle. Some of our kids have less than a few months before aging out. Pray that domestic and international government agencies will be able to process the needed paperwork, and that the right families will be searching at just the right time. Thank you for praying with us.