Staff Reflections
I was reading recently about friendships and how as adults we often do things--knowingly and unknowingly--that put on our friends an unnecessary responsibility. Maybe we say something in hopes of getting a response. Maybe we do something and then later wonder if it was done with the right motive.
Children demonstrate a refreshingly different perspective than adults on friendships. I see this as I watch my own children relate to their friends. Sure, they experience ups and downs, good feelings and hurt feelings, but they also have this way of demonstrating spontaneous, unfiltered and unconditional love to those they call friends. There is a lot of laughter involved more often than not.
A childlike perspective is likely what we all need as we view life with those in community with us. It reminds me of words that Jesus spoke that says, "anyone who will not receive the kingdom of God like a little child will never enter it" (Luke 18).
Pictures from the last two blog entries -- Sports Fest 2023 and Toddler Playground -- remind me of the friendships our CSC children have with each other and the joy they can experience as a part of the CSC family. They are an inspiration to us all!
Today I plan to think about my friendships--the new and the old--and to consider how I approach them...hopefully with a childlike perspective.
Our Spring 2023 issue of News from Cebu was mailed this week. It's so exciting to see the Mission of CSC -- for nearly 45 years now -- being fulfilled as we provide the loving, Christ-centered home that provides a strong foundation for healthy friendships.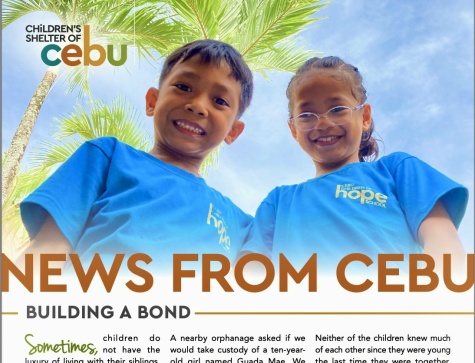 Grace and Peace,
Kasama is a word in Tagalog that has many meanings, depending on how the word is used in a sentence. As a noun, kasama means "companion, housemate, associate". As a verb, it means "to be together". As an adjective, kasama means "together with, accompanied with, staying with".
You can see kasama used in a very technical sense, like when describing charging cord that is included with your phone or electronic device.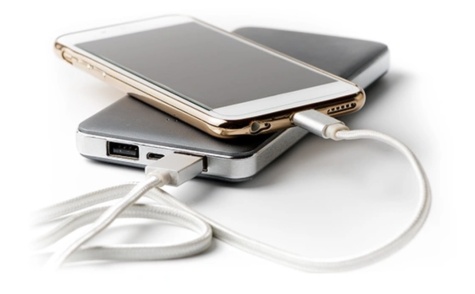 You can also see kasama in a more meaningful context, which is what I'd like to describe to you.
I've heard it said that your neighbor is the one who crosses the road for you. In the parable of the Samaritan and the man who was left for dead, we see that the other two who noticed the man and his condition actually walked on the other side of the road to avoid the man who was desperate for help. But the Samaritan drew near to the man and not only took note of his condition, but invested his time and money to help the man and to see that he was restored to full health.
This is true kasama: together with, accompanied with, staying with.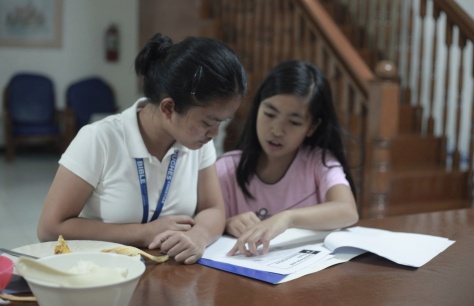 At CSC we strive to be together rather than apart. We have learned that being together helps build community. We can learn from each other and support one another. We can celebrate with and mourn with one another.
This is my hope for us all, that we would model that adjective form of kasama to whomever is in our path today. Let us not see that person as an obstacle or someone to avoid, but as an encounter and someone we are called to care for.
Grace and Peace,
Kirby
By Eric Abellana and Meravic Nalang (Counselors)
Emily Dickinson once wrote that "there is no Frigate like a book." In her poem, she described how a book could ferry us to faraway lands or unfathomable seas. That poem has a lulling melody yet a compelling voice. In counseling, we have different frigates that have helped us guide the children in exploring their faraway lands (future and goals) and unfathomable seas (past and trauma). Talk, art, and music have been a great help for several years in dealing with children in counseling. This year, the mothership was finally realized.
On May 20, the counseling department finally moved to its new space, the Alimyon Hall. Alimyon is a Cebuano word for scent/aroma. Although we use scents/aromas as an aid in counseling, this is not the reason why the space is named Alimyon. We believe that emotions put the colors to our thoughts; behavior is the scent of our emotions—a scent that can be seen rather than smelled. In this new space, play has been the frigate that helps us in dealing with the children. Toys, a lot of them, like sand trays, art materials, and musical instruments are present in Alimyon. These have evoked a lot of emotions from the children.
Joy is the dominant scent here as younger residents dive into their world as they start to play. They become attuned to the present, focusing on the story of their play. For older residents, play allows them to reconnect with their inner child with the help of sand trays. Through their play, we can have a glimpse of what they've been through; where they are going; and what they are hoping for. With smiles on their faces, excitement in their voice, and the calmness of their hearts radiate the scent of joy.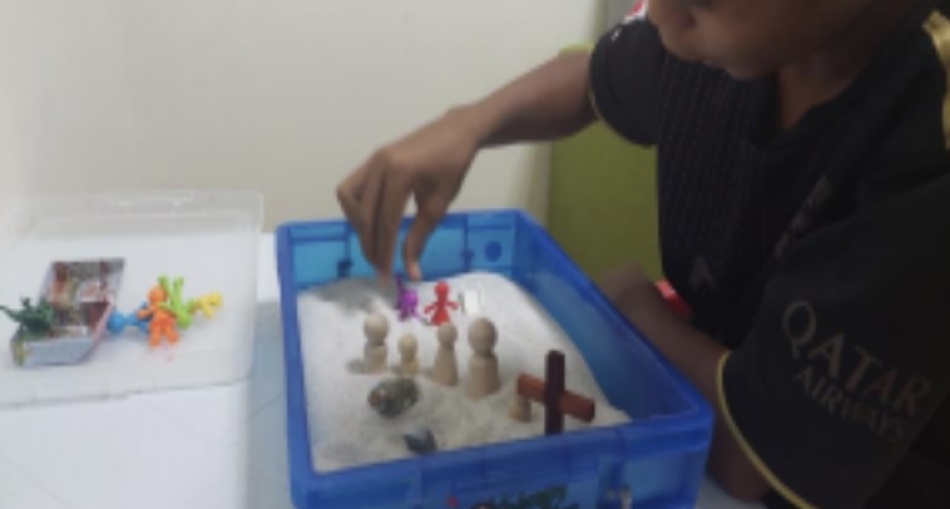 Play has always been the most comfortable language for children. You let them play with toys, and they will tell you a story. You let them play some musical instruments, and you'll hear the anthem of their days. You let them play with colors and they will give you masterpieces that outshine Van Gogh's or Monet's. Emily Dickinson was never wrong about books. They surely ferry you somewhere. Play offers the same to children.
I was anticipating a trip to Cebu this week to meet with Roberto, our Field Director, and other leaders, to see the ministry of CSC firsthand and to see the kids and their bright smiling faces. God had other plans. The day of our departure we received word that COVID had once again reared its ugly head. It is not clear yet how many positive cases are at the shelter, but it's best to not travel and to allow for "all hands on deck" to minister to the needs of all who need care. Prayers are appreciated for our CSC leaders, employees and children.
God's Timing Is Perfect
This got me thinking about "God's timing" and how His ways are often not mine. But it's hard to understand, right? Had we gotten word just 8 hours later we would have been in the air heading to Cebu, landing and not knowing the situation that would have been unfolding before our eyes. I am very thankful to have found out BEFORE we began our trip.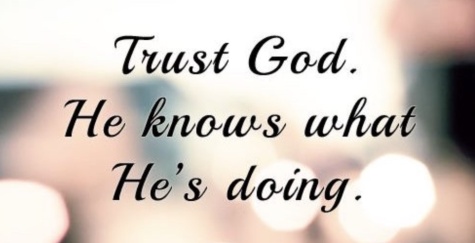 We will never know—this side of eternity—why some things happen and why other things don't. Truth is, my heart has been breaking over the last 48 hours for those families who have experienced such great loss recently. It seems natural to ask the "why" questions when tragedies impact children and families, especially. This is true whether in the U.S. or Cebu. Yet, I believe that God does have a plan for each of us, even in the midst of the hurt and pain we all experience. Trust in God, He knows what He's doing. And rejoice! He give peace that goes beyond our understanding.
"Rejoice in the Lord always. I will say it again: Rejoice! Let your gentleness be evident to all. The Lord is near. Do not be anxious about anything, but in every situation, by prayer and petition, with thanksgiving, present your requests to God. And the peace of God, which transcends all understanding, will guard your hearts and your minds in Christ Jesus."
Philippians 4:4-7
It Is Well With My Soul
In closing, let me share a song that's been at the core of my thoughts, the familiar hymn It Is Well With My Soul. This hymn was written by Horatio G. Spafford in 1873 upon enduring great personal tragedy and incredible family loss. Even in the midst of great sorrow, he and his wife were able to look to God and His timing to say that whether in times of peace or in times of great sorrow, He tells us to declare, it is well with my soul.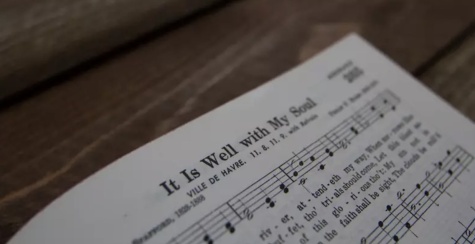 When peace, like a river, attendeth my way,
When sorrows like sea billows roll;
Whatever my lot, Thou hast taught me to say,
It is well, it is well with my soul.
Refrain:
It is well with my soul,
It is well, it is well with my soul.
Grace and Peace,
Kirby Stoll
Teaching younger children is a great challenge. I need more patience in dealing with different behavior and preferences of my students. By God's grace, I am happy facing it every day. One of the things that I really treasure this year is having a classroom routine.

It has become my secret recipe in maintaining a friendly and a fruitful day in class. When I adapted Responsive classroom it allows me to create a more functional routine and it gives me confidence in managing my class effectively. It also provides students more opportunities to choose to be a responsible learner. I learn to consider students' expectations not just giving my expectations to them.

To make classroom routine effective, I need to be consistent with the set expectations. There are challenging days and inspiring days too. And I thank the Lord for both. As a teacher I need to stick to my plans and know that each passing day brings new learning and each new day gives new hope and a new beginning.
"If you have a good habit, time becomes your ally. All you need is patience."
– James Clear