Shelter News
As a school administrator I get a little excited for summer break. It's a time to reflect on the past school year, celebrate the great things God did, and dream about "what could be" for the next school year.
Class at CCHS is out for the summer, I'm sitting at my desk planning for the upcoming school year, and I still hear kids. What's going on?
I peek my head out of my office and I smell a wonderful aroma. Auntie Lourdes, a longtime house mom, is leading a cooking class in the school kitchen. She is teaching our older kids how to cook a delicious Filipino meal.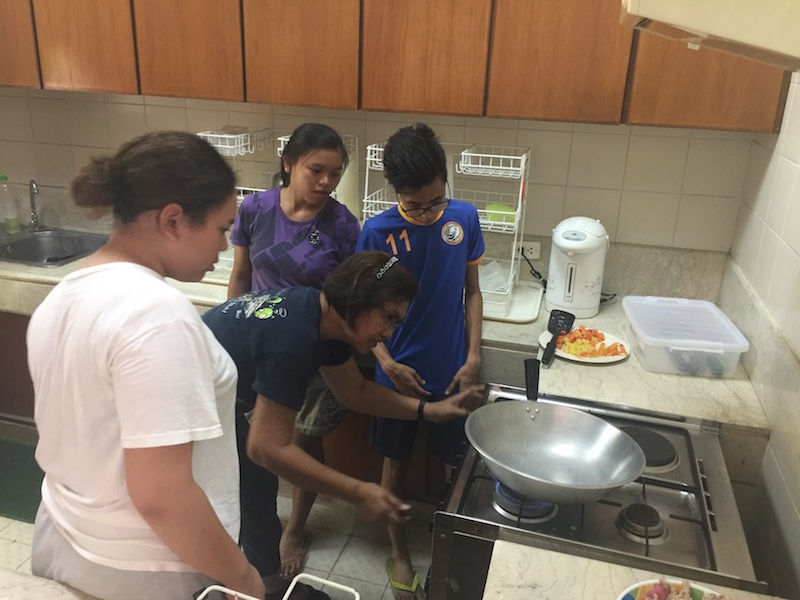 After sitting and eating with them (I just had to have a few bites) I walk into the Big Room. Our Program Director's husband, John, is facilitating guitar lessons with an excited group of girls. He is leading several different guitar groups during the week. Everytime I see Rovilito at the Shelter he talks about learning the guitar. This morning he ran up to me and said he knows how to play two songs already!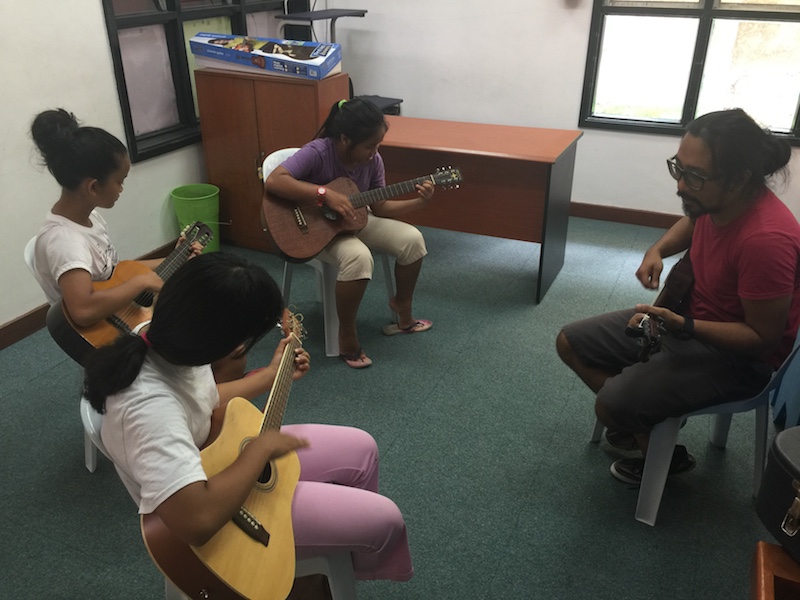 In another classroom violin lessons are taking place. Cris has been super excited to learn how to play violin and a CSC volunteer is making it happen.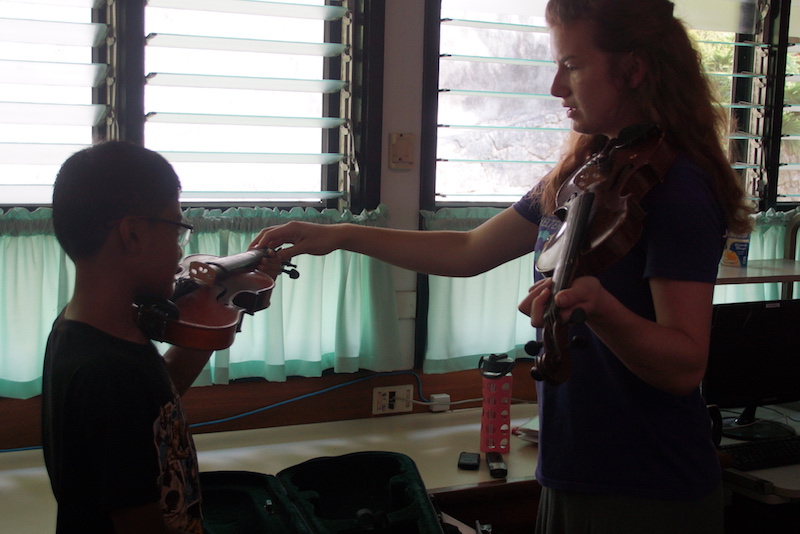 I have the pleasure of leading a small group of budding marathoners in our Summer Run Club. We meet twice a week and have fun running and playing games together. They love running up the road from the school though they quickly learned downhill is much more fun!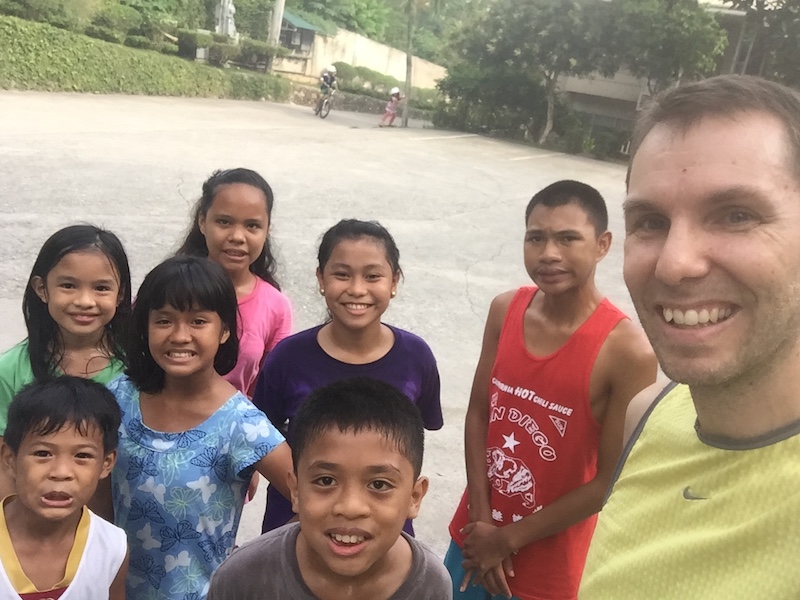 If you walked into the new Banawa McDonald's recently you would have been greeted by some CSC kids who were part of McDo's Kiddie Crew. Many of our kids took part in this yummy summer "job" and they did everything from take people's orders to make cheeseburgers to tell departing customers, "Thanks for coming to McDonald's. See you again soon!"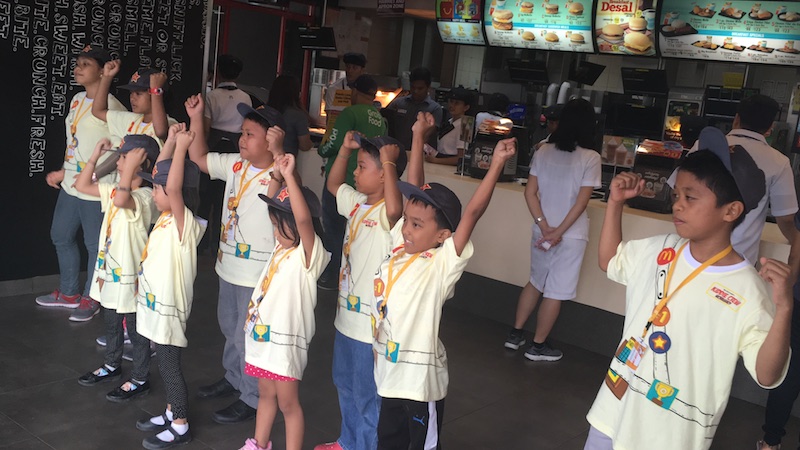 Summers at CSC look different from year to year but they are always well-planned and filled with lots of fun! Just ask the kids!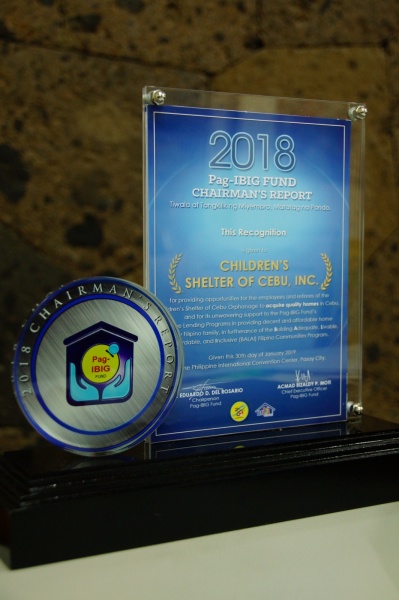 Recently CSC received an award from the Pag-IBIG Fund, the Philippine government financial agency that is handling the mortgages for our 60 employees who are receiving Habitat for Humanity homes. The award recognizes the role of CSC in this project on behalf of our employees, who are all automatically members of Pag-Ibig.
This award is a testimony to the work of Paul Reasoner, who raised funds to help alieviate the financial burden for our workers and make their mortgages more affordable for them. We are an organization that values our employees and we have been concerned that they have decent housing. Many have lived in sub-standard houses prior to this project, and would not have had even the hope of having their own house and lot without the cooperative efforts of CSC, Pag-IBIG Fund and Habitat for Humanity. This award reflects that concern of CSC, and the partnership of the agencies who are all dedicated to getting deserving people into safe and affordable housing.
Pastor Fred Verdeflor, who is the husband of our CSC nurse Arlyn and President of the CSC Happy Homes homeowners association, went to Manila to accept the award on behalf of CSC.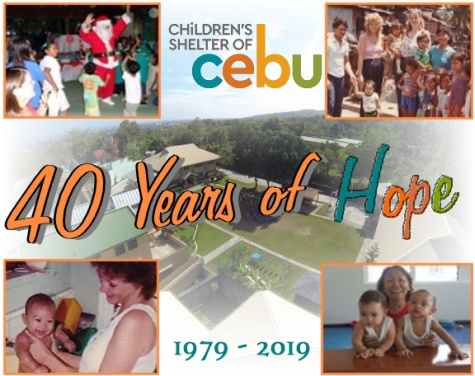 CSC will celebrate 40 years of ministry in Cebu City in June of 2019. Our friends and supporters are warmly invited to attend the festivities in Cebu on June 28 and 29. Everyone is invited to see historical videos, pictures and accounts from the past 40 years here on this website and on our Facebook page.
This is from Christmas 2007:
"Love is that condition in which the happiness of another person is essential to your own."
― Robert A. Heinlein

I came upon this quote a few days ago and it's quite fitting to cite it as I share about this little boy. Jaycob came to CSC a few days before his 5th birthday. He didn't seem interactive, something unusual for a new kid his age, but not surprising since we knew beforehand that he has autism. It was a challenge that the staff decided to take, but it was more challenging as the days progressed since he was often irritable and out of control. Furthermore, he was constipated and toilet training was difficult.
Moreover, we found out that Jacob has Hirschsprung's disease, a congenital disease affecting the colon. His doctor advised surgery but in order to do that we needed to decrease the size of his colon. A colostomy was the first option. With Jacob's behaviour we were convinced that a colostomy would be too traumatic for him. The doctor said there was a second option and that was to do daily rectal irrigation. Within a few days, Jacob started to interact with his caregivers. He would no longer push a playmate away. Having this procedure was indeed a relief for him. With love for this precious boy our nursing team performs this challenging procedure – everyday.
More than three months after the daily irrigation, the much awaited colon surgery was done. Now he is able to go on his own. You can see him laughing and playing around just like the other kids. Oh, what a joy it is to see him smile.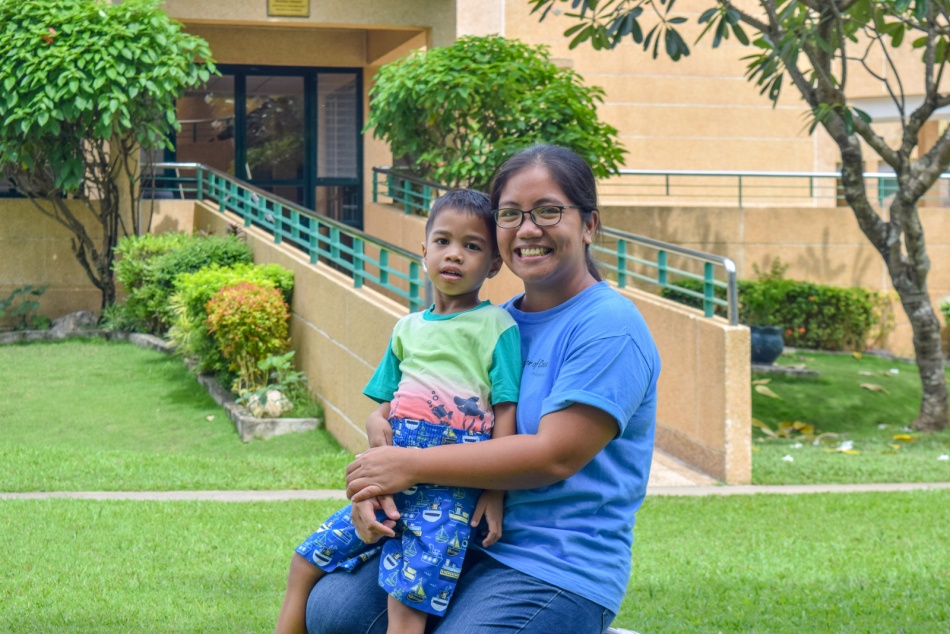 September 17 was quite a day at CSC. It was the day of our annual Sportsfest held on the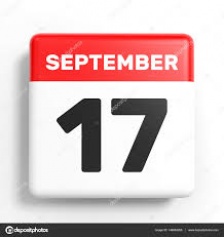 CSC playground, involving all our Children of Hope School kids and many of the Aunties and Uncles. There were lots of different events from three legged race to an egg toss, hot air ping pong and lots more. Also on he 1 7th we had visitors from Australia. A family who had adopted a little girl from CSC several years ago were back to visit and see the place where she had lived. She and her brother joined the sportsfest; the more the merrier! We also had a visit from a team of volunteers with Converge, USA who represent churches in the Colorado and Wyoming areas, who wanted an introduction to our ministry. So they came for lunch and a tour. And we also had Joan Gleddie and Eleanore Karsdorf from Canada, who represent our Canadian board, who were here for a special visit. Between the kids, the worker and our visitors we served around 210 meals. And we had a great day. A little wild, perhaps, but lots of fun for everyone.