School News
I need to brag about our kids.
Imagine having to stay around your house for more than 200 days, never being able to see anybody else, never being able to leave your yard. That's what our kids have had to do. Since March CSC has been in lockdown. This is the best way we can keep our kids safe as COVID ebbs and flows around the Philippines and the world. Through these challenging times our kids have remained positive and focused on their tasks. They have been good about taking up extra chores and tasks, especially the older teens helping with the toddlers and doing some cooking.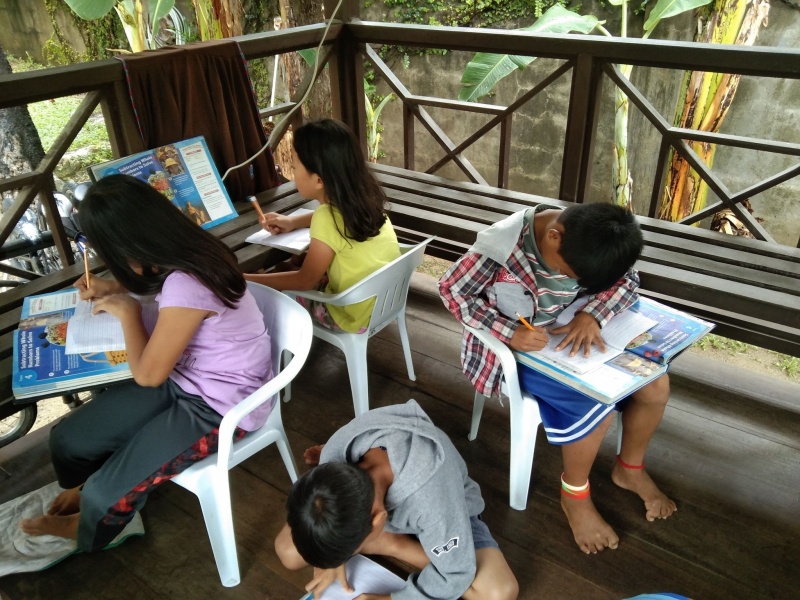 We continue to have our normal school days, just at the Shelter instead of the school. We have converted living rooms, gazebos (pictured above), and dining rooms into classrooms. None of this is ideal but the teachers and students have done a great job of making the best of it. I am so proud of them!
Enjoy some pictures of our kids, doing their best to progress in their academics during lockdown!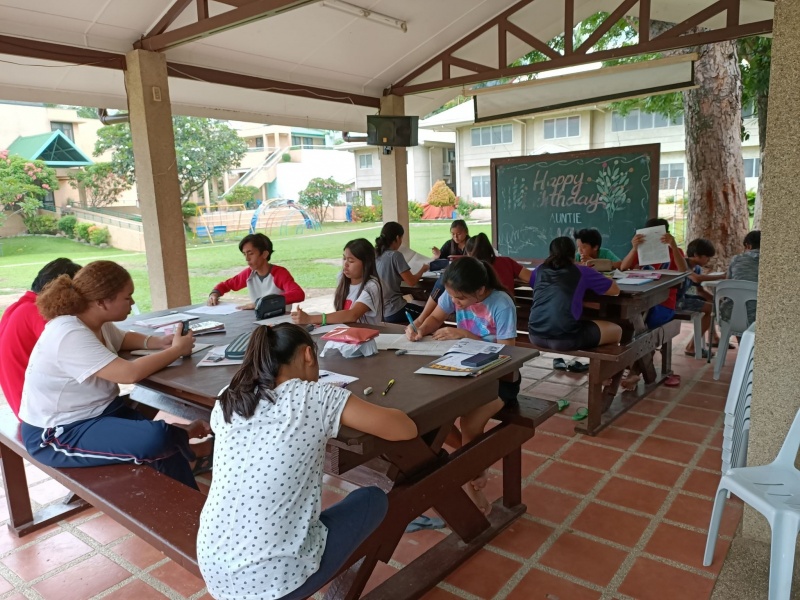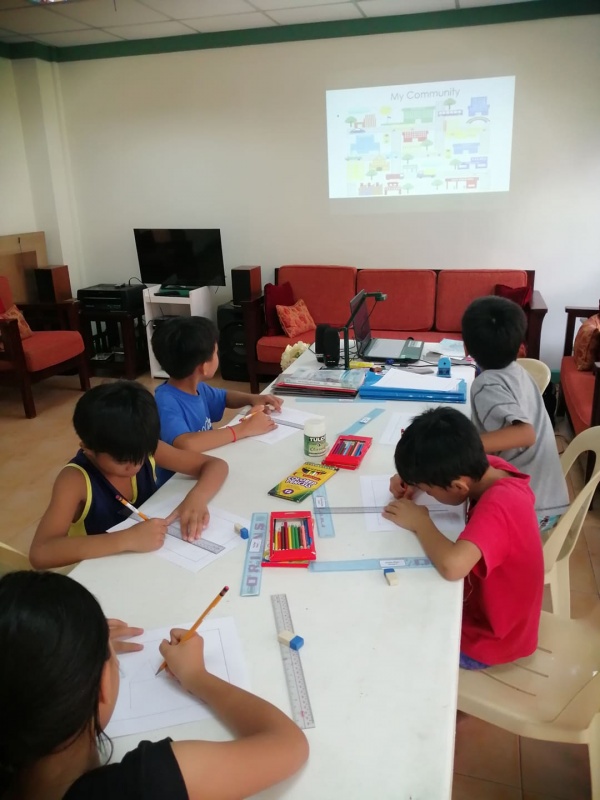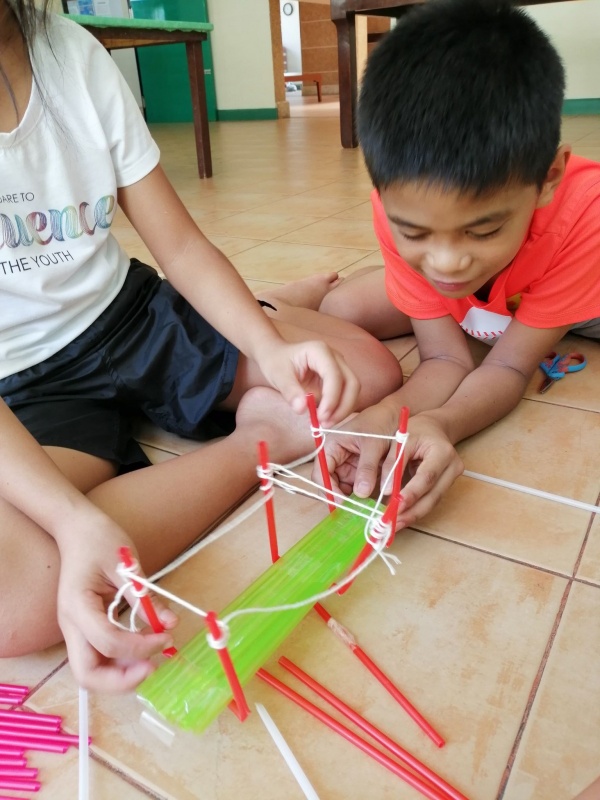 Learning math can be fun! My 2nd graders get excited every time we start a new unit. Why? It is because, aside from the interactive story at the beginning (which they love), there is also an interactive game for them to play.
Here are some of their reactions as I handed them the game mats:
Student 1: Yey game nasad! (yeah, we'll play math games again!)
Student 2: I like subtraction and addition! (giggling)
Student 3: Teacher, how to play this game Two-Digit Treasure?
During the game they had a lot of fun subtracting and adding two-digit numbers. Who knew math could be this fun! They were actively engaged in the game and used their own methods for answering the problems. Some of them used mental math while others found the answer by writing the problem down. The classroom was full of excitement!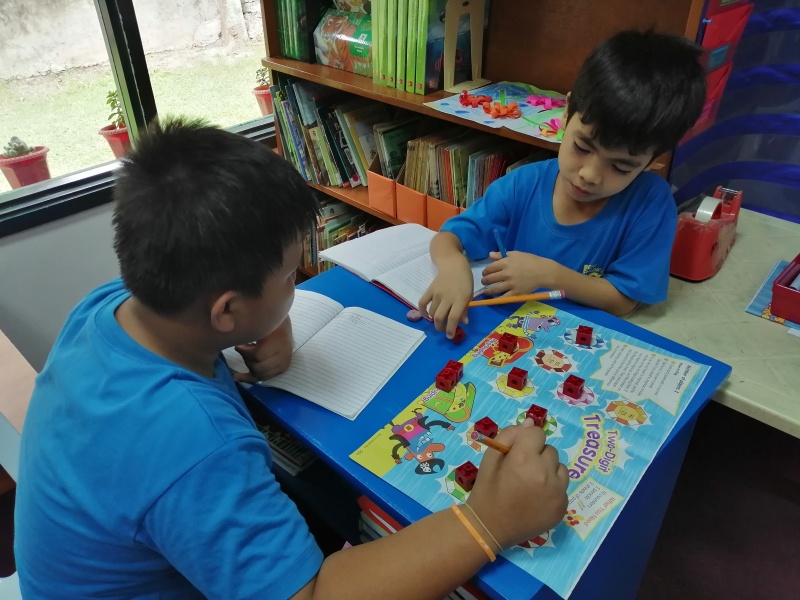 One of the foundational beliefs in education is that students learn best when they are actively involved in the learning process. It gives them the opportunity to explore and learn. When you combine exploration with fun, learning happens quickly without the student even noticing.
At CCHS we are able to use some of the best math curriculum around because of generous supporters like you! Thank you for giving our kids the chance to learn, have fun, and grow!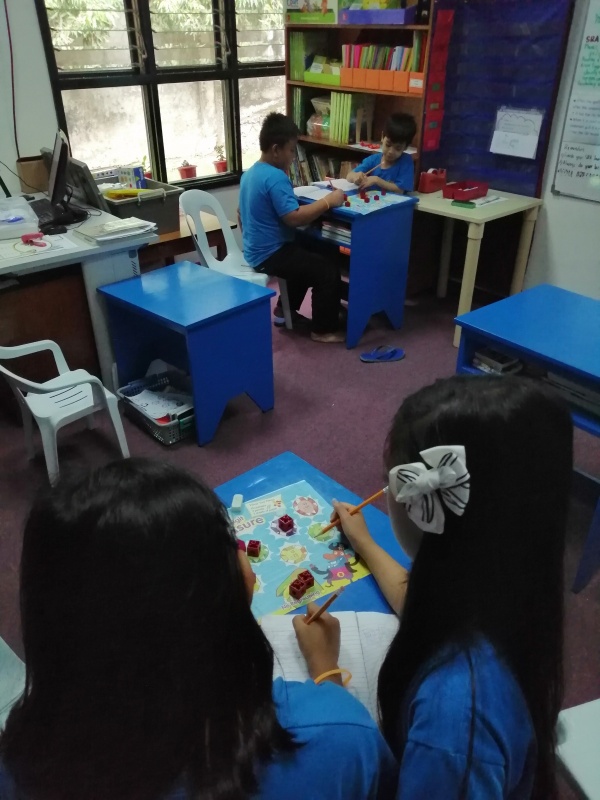 In Civics class we have been talking about appreciating the different beautiful sceneries in the Philippines and being proud of them. Now my 2nd grade class is focusing on us, humans, as being the "Guardians of the Environment". Here are some of their ideas why humans are called the guardians of the environment.
Student 1: It's because we are capable of taking good care of them.
Student 2: Example teacher - the plants. They can't water themselves when God won't send rain. They'll suffer.
Student 3: And also the other animals. They'll suffer, too, if we will not take care of our environment. They need us to watch over them.
As the discussion went on I noticed that one of the students stayed quiet. He didn't raise his hands to share so I caught his attention and asked him to share his thoughts with us. He didn't answer right away but I knew he had something to share. Here's what he said:
Student 4: Since plants and animals will suffer if we don't take care of them, won't we suffer even more? We need to take care of the environment because God put us in charge of His beautiful creation.
The rest of the students agreed with what he said. I was speechless for a few seconds, asking myself how this very young learner thought as an adult. The lesson ended well and, as an application, we made a plan for how we could take better care of our school and the shelter.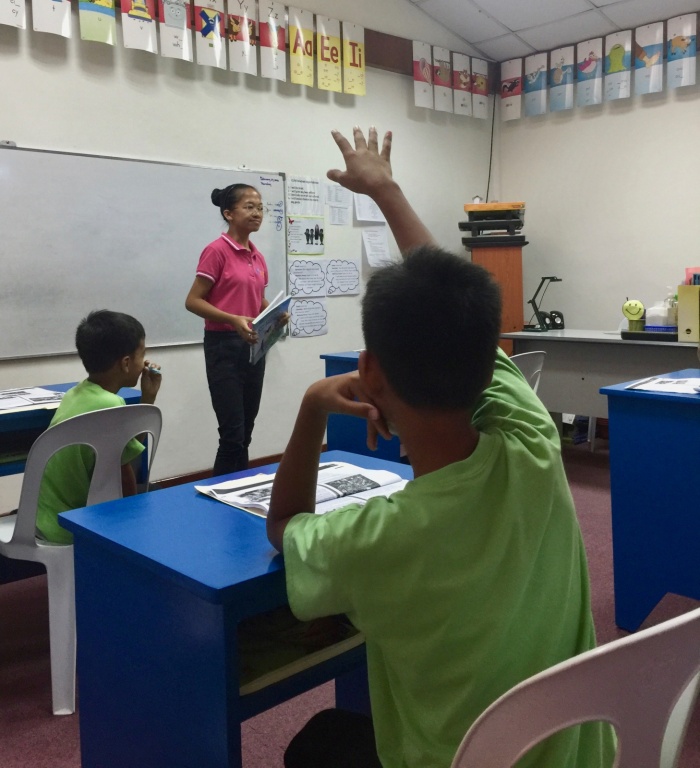 Having fun while learning feels like playing a game. – N.N. Porchezhiyan

We did many fun activities in class this past month. The highlights of the activities were done during our Math and English Language Arts (ELA) classes. Our Math lesson was about comparing and ordering objects by weight. I instructed my students to look for three objects inside the classroom. To my surprise, one of my students was shaking with excitement and told me that he was waiting for this activity and to use the balance scale. Since one of our goals at CCHS is to have students be more independent I prepared the balance scale, instructed them on what to do and they did the rest. The result was priceless! Smiles were on their faces as they completed their tasks with only minor mistakes.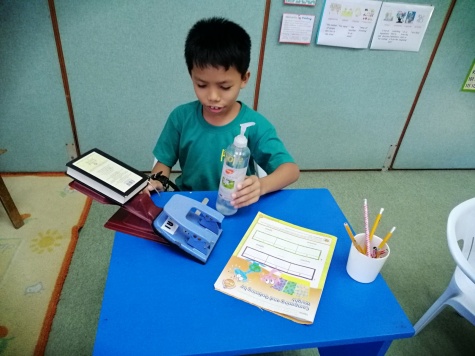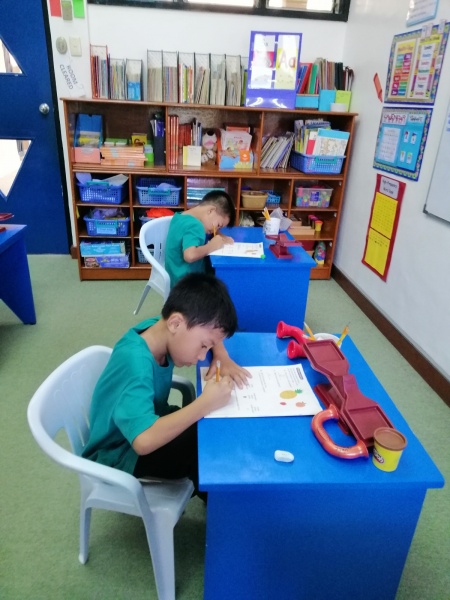 During our ELA class my students learned about the plant life cycle. To make it more fun and realistic we conducted an investigation about how plants reproduce. They planted two types of plants: a plant that grows from a seed and a plant that grows from a bulb. The weather was not ideal that day and it was raining. My students were worried and thought that we might not continue with our planting. The excitement rose when I announced that we would still do the activity.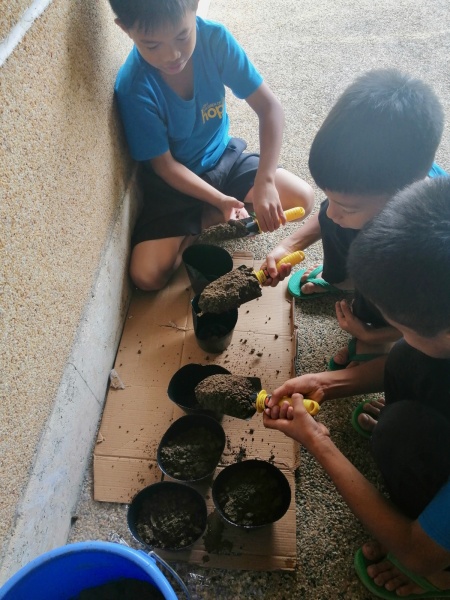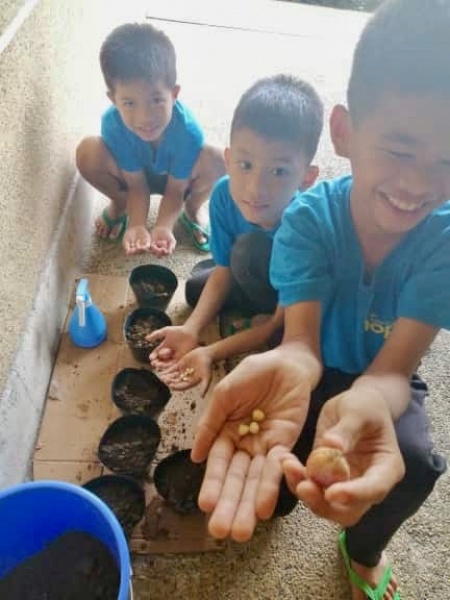 Learning can't just be found in the four walls of the classroom. Learning is not just with a paper and a pencil. Learning is about exploring!
Every January at CCHS we have Sportsfest, a fun day of track and field events. The students sign up for their favorite events and all of CSC (including the toddlers and babies) gather to cheer them on!
Here are some reactions my Kindergarten class shared about Sportsfest.
Question: What was your favorite event during Sportsfest?
Kid 1: limbo
Kid 2: distance running
Kid 3: jumping rope and the 3-legged race
Kid 4: tug-of-war
Kid 5: sack race and egg toss
Question: Why did you like Sportsfest?
Kid 1: There are lots of games
Kid 2: I can play and have fun with my friends
Kid 3: We get medals as prizes
Kid 4: I can run and race with my friends
Kid 5: I can cheer for my teammates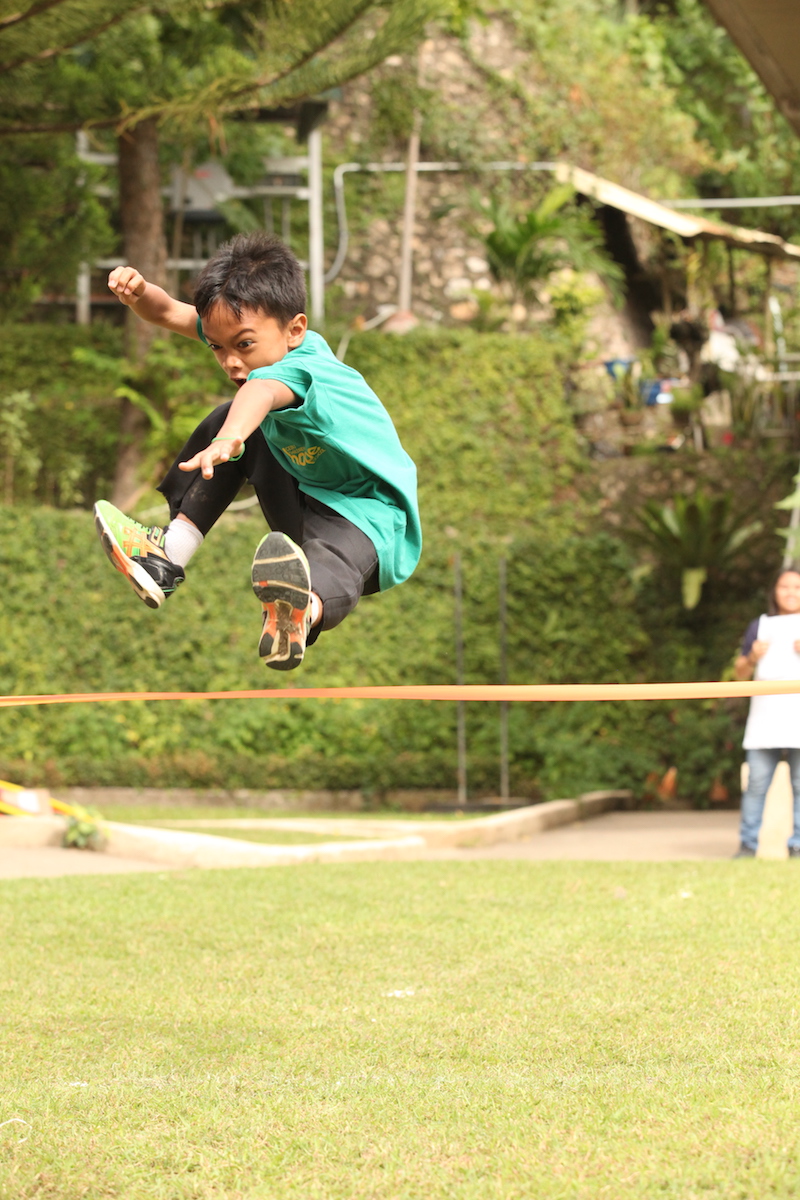 Being a part of Sportsfest impacts our kids in many powerful, intangible ways.
* It improves their self-esteem and self confidence
* It helps them grow both as a leader and as a team member
* They learn to cooperate
* It helps them handle the ups and downs of competition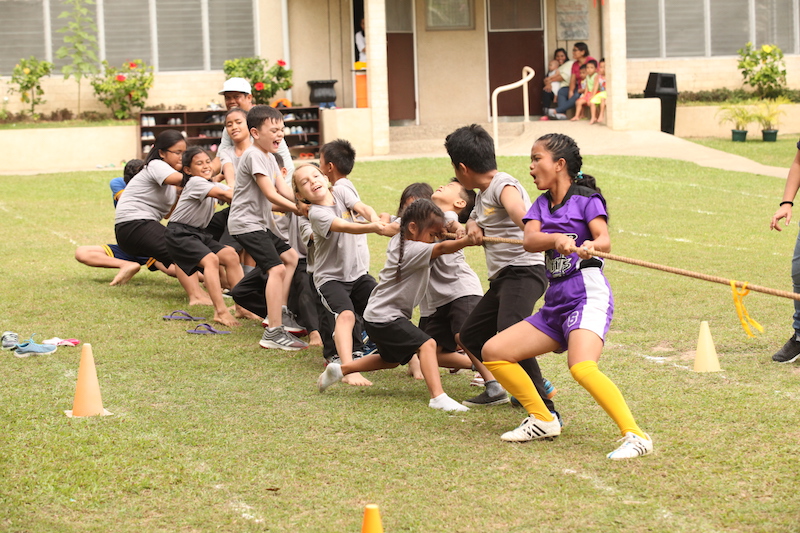 Thank you for supporting this ministry so kids can experience the joy of working together as a team as well as being cheered for as they try their best!