School News
Play is not a break from learning. It is endless, delightful, deep, engaging practical learning. It is the doorway to the child's heart. – Vince Gowman

Our children don't need more things. They need our time and desire to be with them in their world of play and fun. When kids play, they make memories.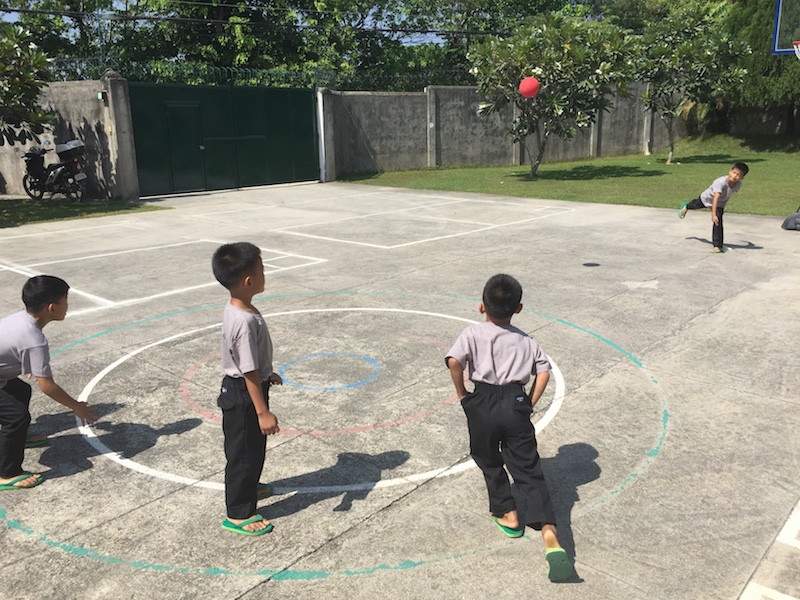 Every day after morning snack time the kindergarten and first grade students go outside to have playtime. It is the most exciting part of their day. It is the time they can run, laugh, and mingle with peers.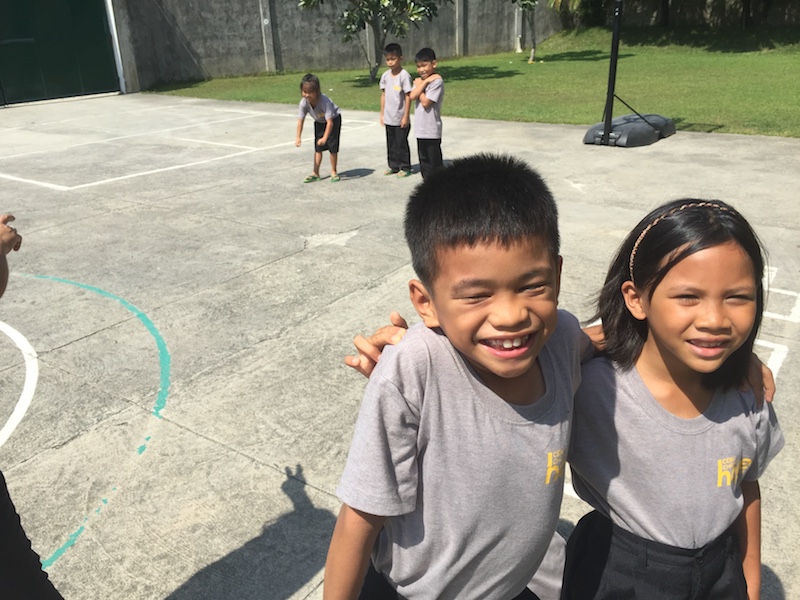 Here are some of the student's ideas about playtime. (What is playtime?)
Child 1: Playtime is about being kind to my friends and it makes my body healthy.
Child 2: Playtime is working because my body is moving.
Child 3: Playtime is a time to laugh and shout.
Child 4: I like playtime because there are lots of toys to play with.
Child 5: Playtime is a fun time with friends.
Child 6: In playtime I can play basketball, kickball, and lots of other fun games.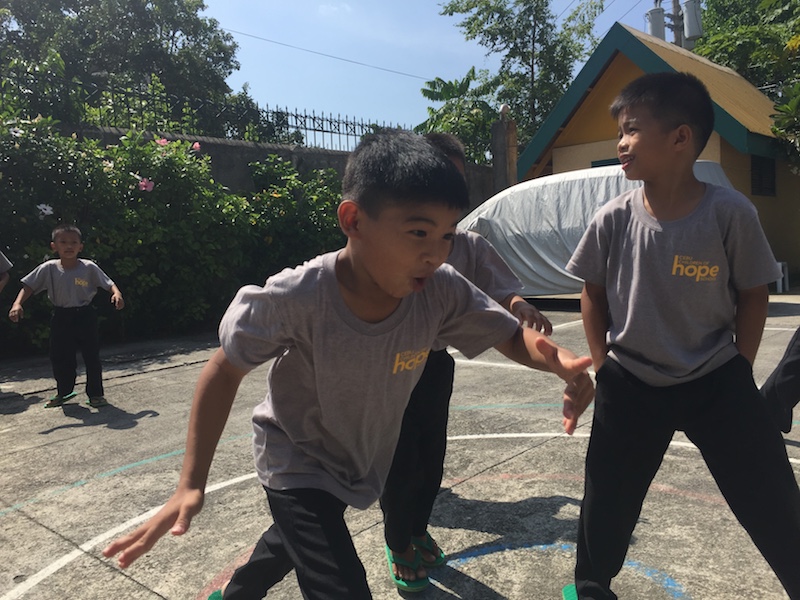 Playing and learning are connected. My students love their morning playtime. When we go back to our classroom, I see my students be more engaged in the lessons and kind to their classmates. Plus, when we are outside playing, they are learning many life lessons such as how to work together as a team, how to manage their emotions, and how to help others if someone gets hurt.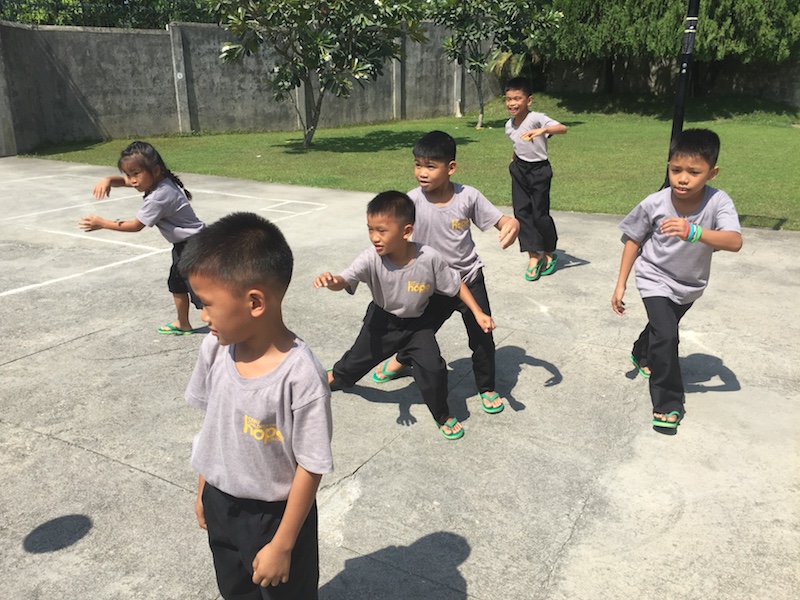 Everybody is excited when the schoolyear is about to begin. CSC kids love school!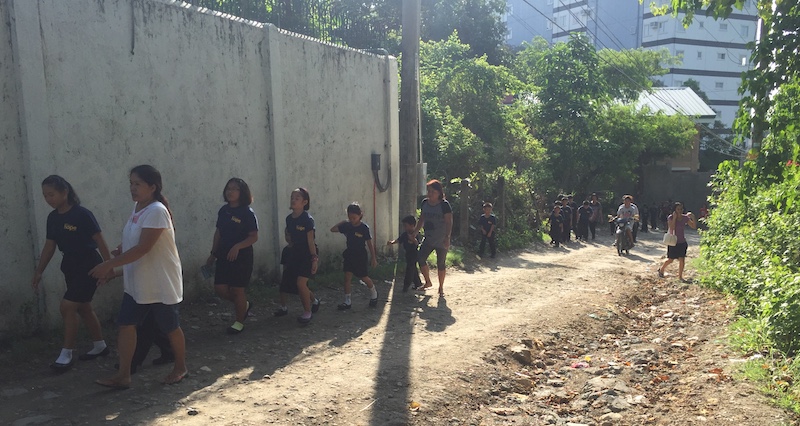 On the fifteenth day of this month, school was officially opened to all the students of CCHS. The students walked to school with big smiles that told everyone how happy they were to be back at school and how ready they were to learn new things. They were accompanied by their house parents, aunties, and some members of the staff. The adults, too, were so glad to see all of the students march to school with cheer.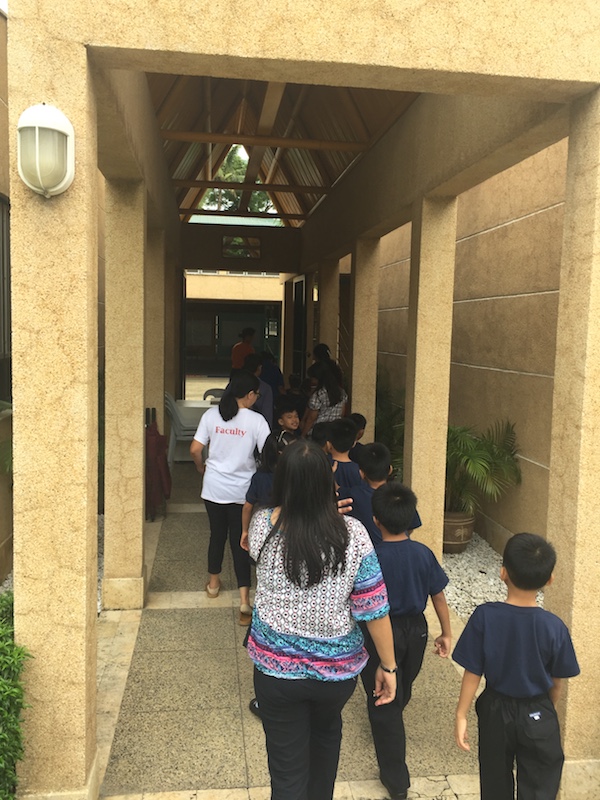 Upon arriving at school, the students were welcomed with wide open arms by their loving teachers. The teachers had thoughtfully prepared everything to give the students a great kick off for the schoolyear 2019-2020. True enough, the first day went really well. The teachers and students worked together to begin creating a positive community in which to learn.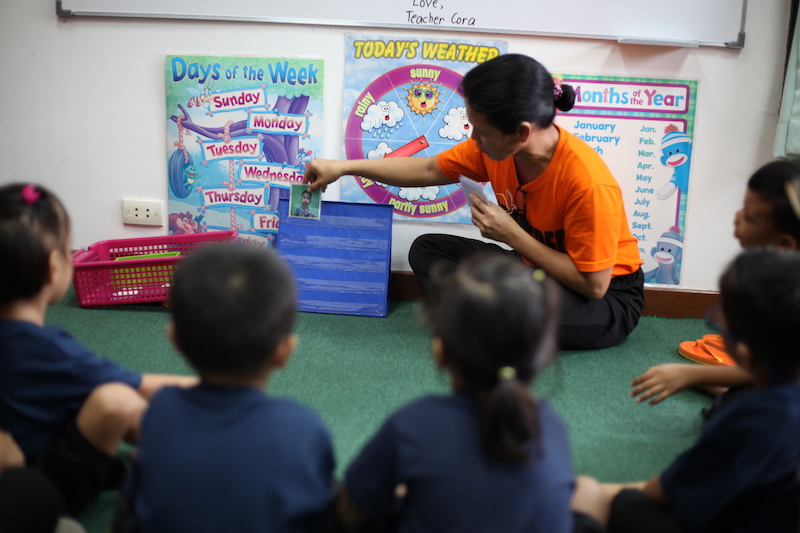 At the end of the day the students went home feeling loved and excited again for the next day of school.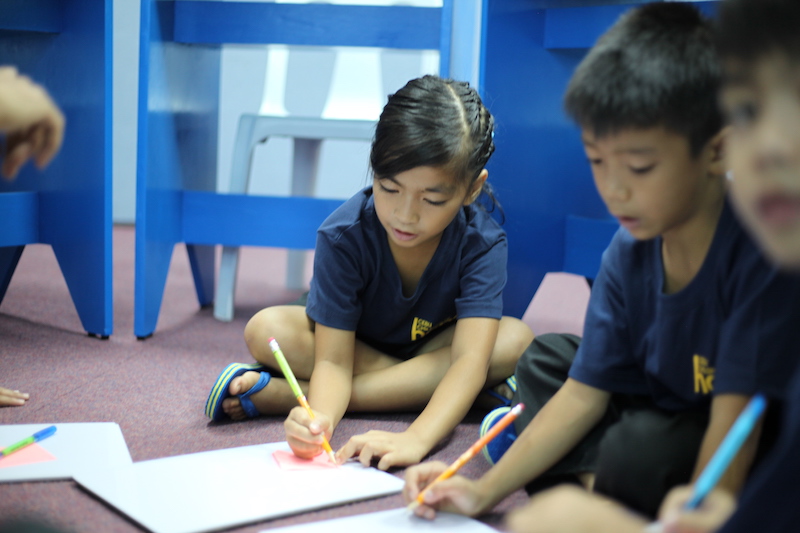 The Cebu Children of Hope School is an important part of the larger CSC ministry. Students not only gain academic skills but, with the help of their dedicated teachers, also learn equally valuable lessons like responsibility, problem-solving, cooperation, and self-control.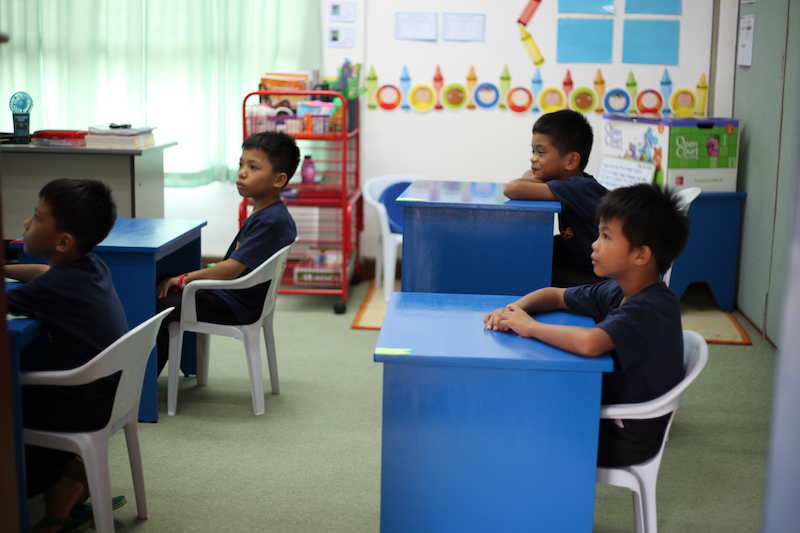 Thank you supporters for enabling us to impact these great kids to be the people God made them to be!
Today is the first day of school at Cebu Children of Hope School!
With the start of the new school year, we wanted to let you know about some great new parts of our school.
New Students
We are excited to have five new students join us this school year, four in preschool and one in second grade. We can't wait to have them in school!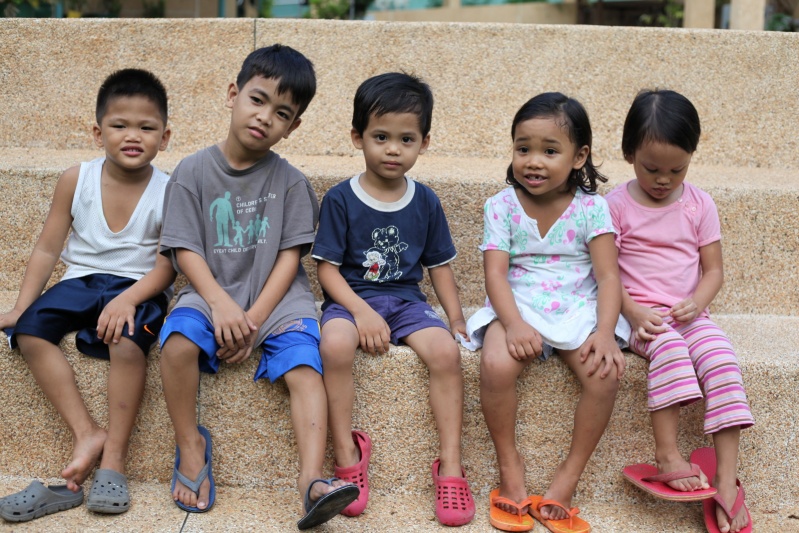 New Teacher
We are happy to welcome Teacher Kristine to our team. She will be an Instructional Assistant for this school year. She is a fresh graduate from Cebu Normal University, one of the top universities in Cebu. She has her bachelor's degree in Elementary Education and Special Education.
New Curriculum
We are extremely grateful for our supporters for their generosity! Because of YOU we were able to purchase a new reading and writing curriculum to replace our 15 year old curriculum. Special thanks to Shari Reasoner who helped us research different curricula to find the best one for our students. It was purchased in the States and, with the help of many visitors, the materials were brought to Cebu, suitcase by suitcase. We are thankful for everyone who made it possible!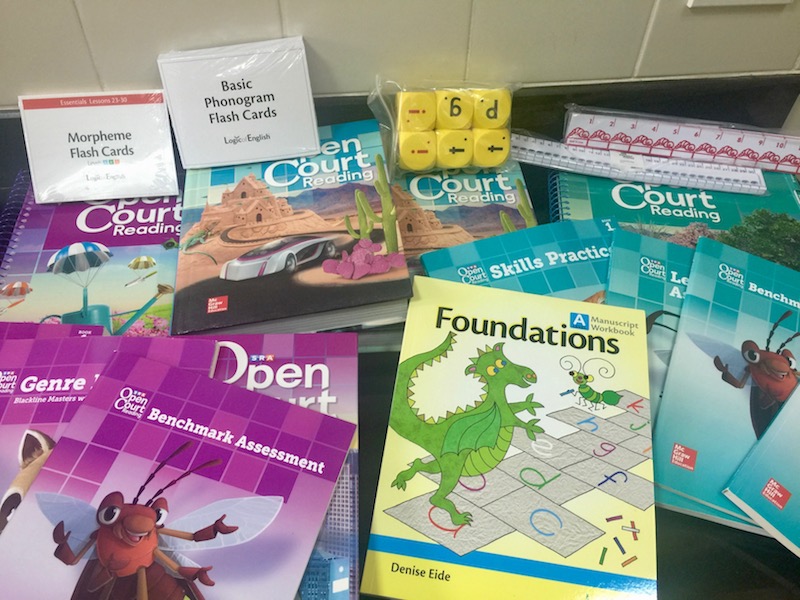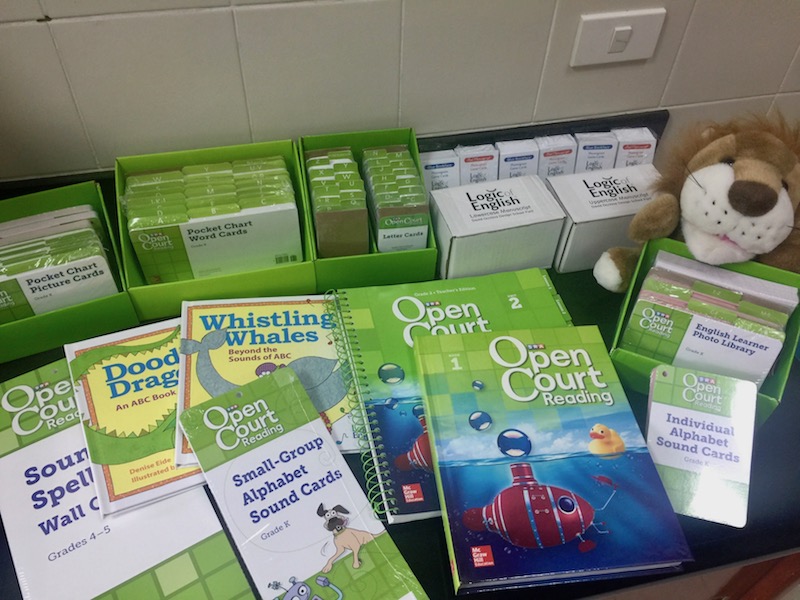 New Technology
Starting this school year every teacher will have the opportunity to use the newly installed overhead projectors and document cameras in their classrooms. This equipment was donated by a longtime supporter of CSC and we are incredibly grateful for his contribution! This upgrade will greatly help our teachers present their lessons in a very systematic and creative way, bringing the lessons to life!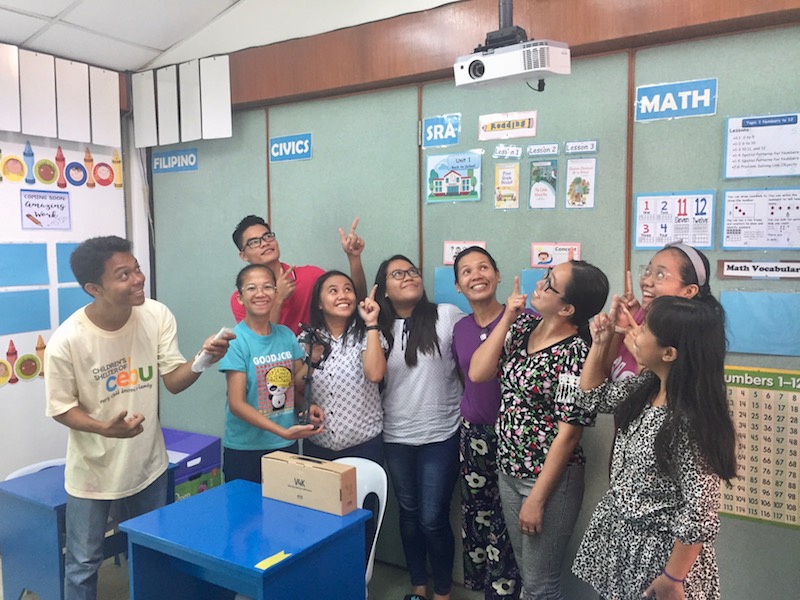 These are just a few glimpses of the new things that we have at CCHS. We encourage you to rejoice with us as we experience God's abundant blessings through our faithful supporters. Join us in welcoming the new school year and journey with us this school year 2019-2020!
What an exciting event last Friday! CCHS hosted our annual Math and Science Day where students individually competed to show their skill and knowledge as well as worked together in small teams. CCHS students had a chance to participate in the following events: Math-Science Scholastic Bowl, Math-Science Dance contest, Games, Science Experiments, and Awarding.
CCHS is very grateful to the teachers who made this activity fun for our students, to the students who gave their best effort in all of the activities, to our judges on the dance contest, and our visitors. We give God the glory and honor for a successful event.
Here are some pictures showing this great event!
Math-Science Dance Contest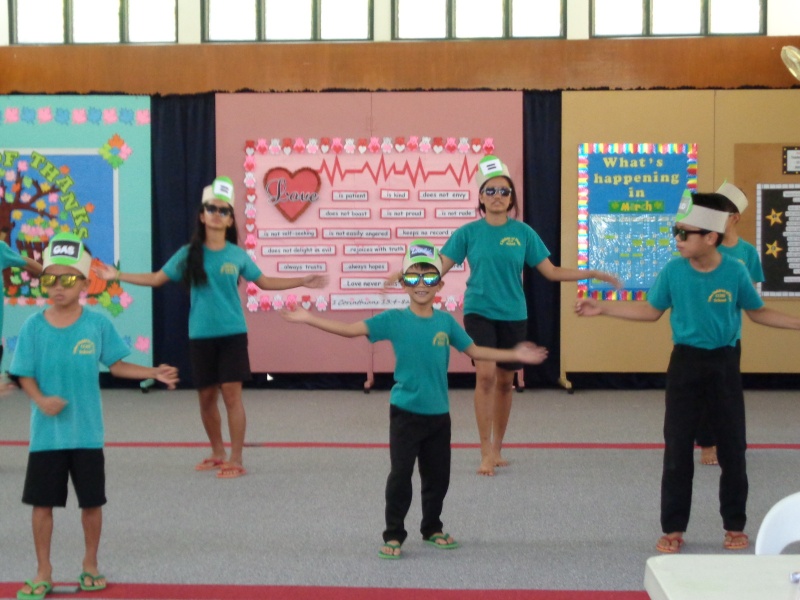 Math Science Scholastic Bowl – It was a great opportunity for our students to showcase what they have learned in the classroom. The students answered questions from easy to challenging.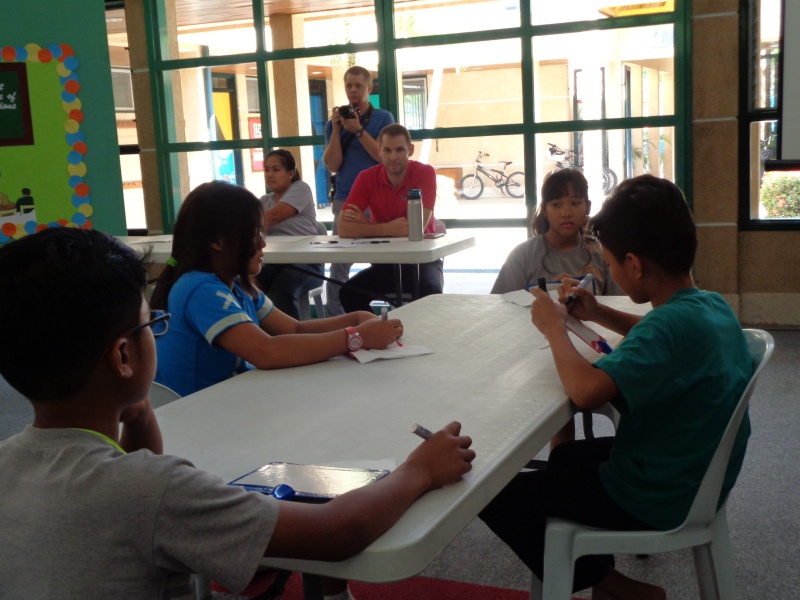 Preschool Counting Activity – Match that Number
Go Preschoolers!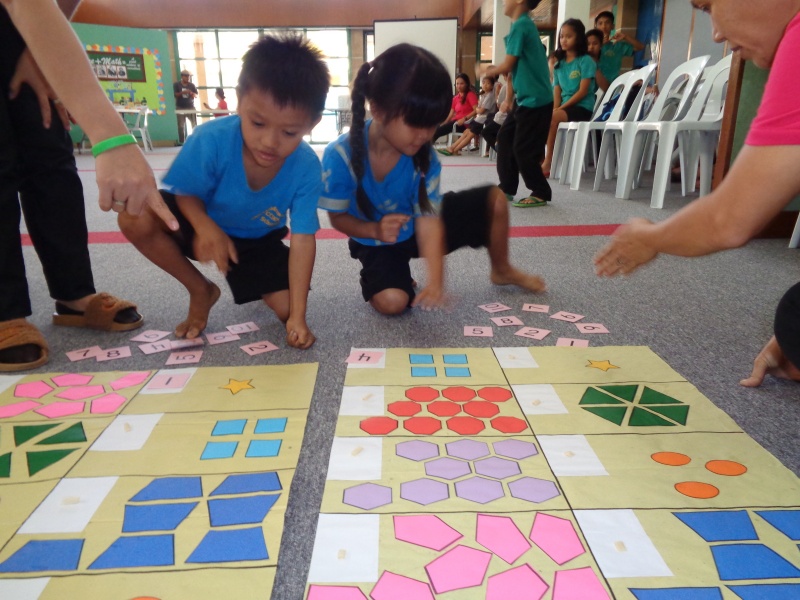 Level A Measuring Activity - Jumping Frog
Keep that frog jumping!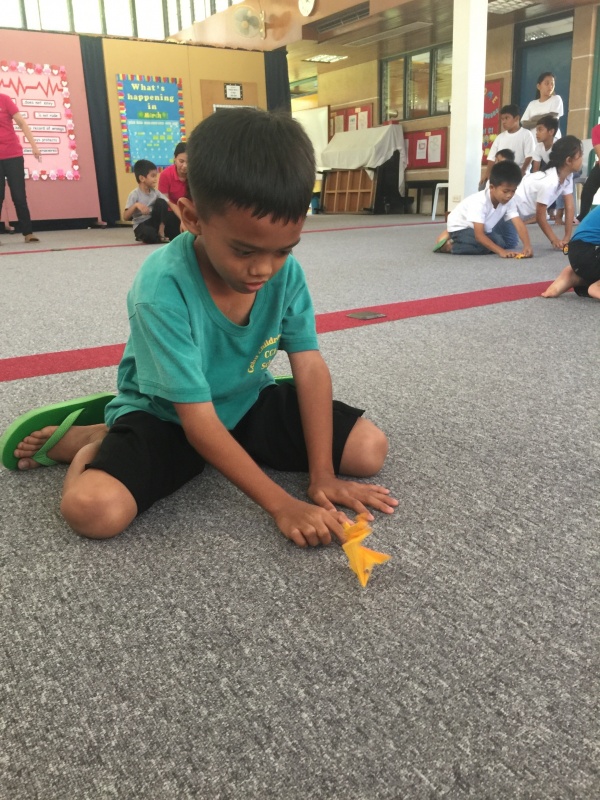 Level B Gravity - Cotton Blowing
Blow more! Keep blowing! Don't let it drop!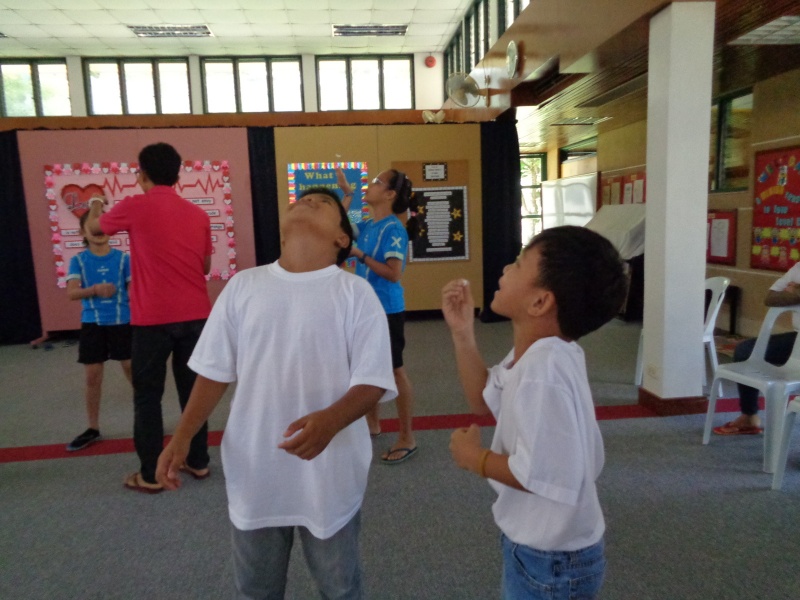 Level C Balancing – Bicycle Racing
The ultimate winner of this event was the contestant who had the longest time consumed to reach the finish line.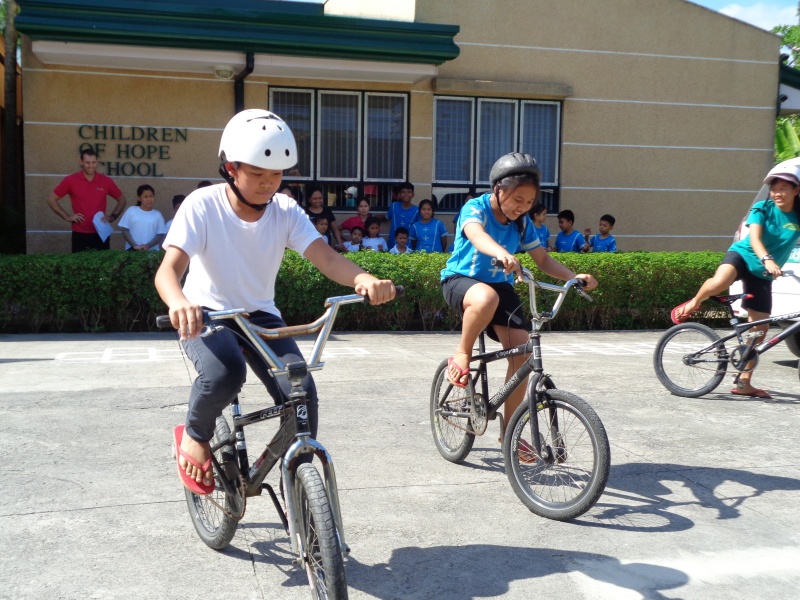 Volcano: Watch carefully for the volcano's eruption! Don't blink your eyes on this one.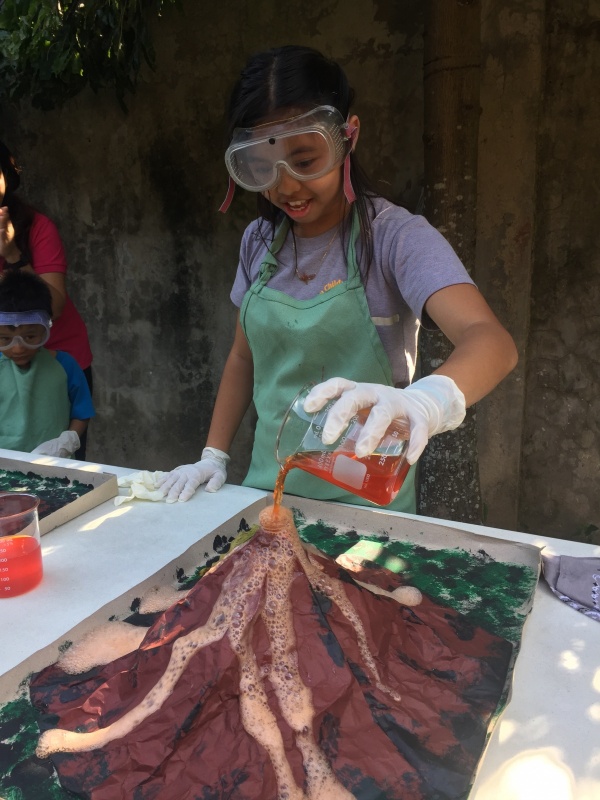 Balloon: Shake, shake, shake until it inflates!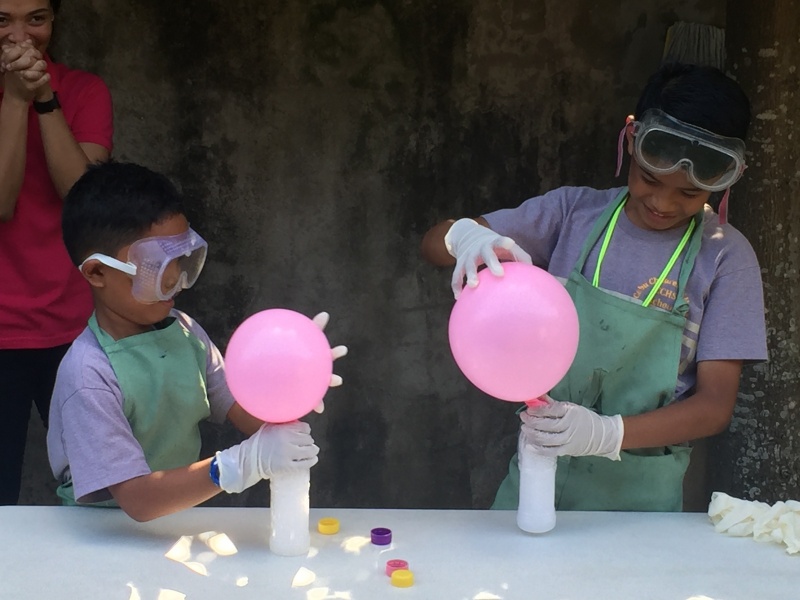 Egg: Wrap the egg well so that it does not break when it falls from a high elevation.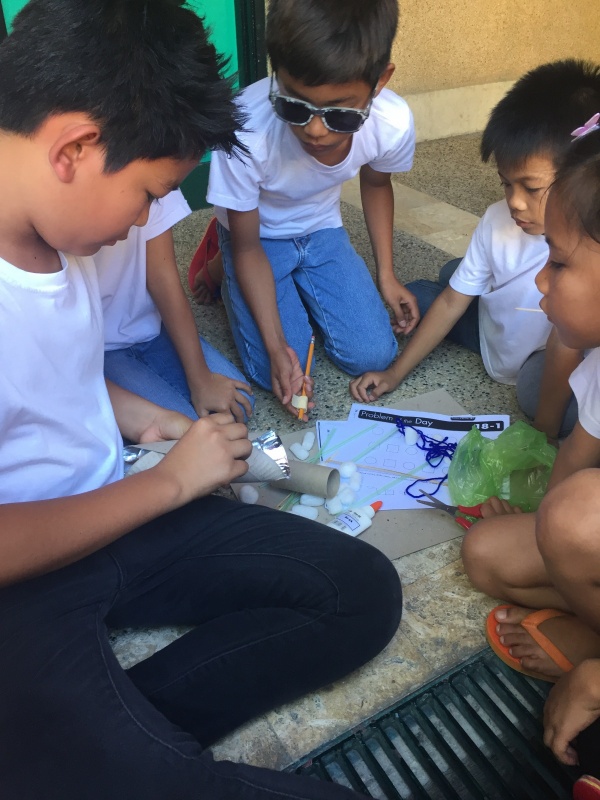 Rubik's Cube: This was the most mind boggling event. We all waited for the first one to finish and hit the bell. Cherry Mae (in the green shirt) solved the cube in 48 seconds!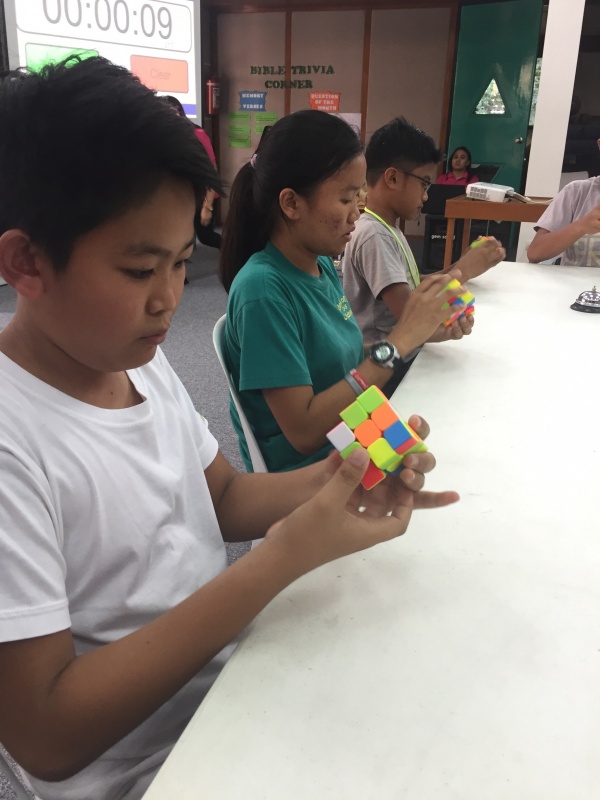 This week, my Level A2 students finished the topic about the natural sceneries of the Philippines. One of the natural sceneries talked about really amazed everyone: the Underground River in Palawan. During the discussion the students asked many great questions.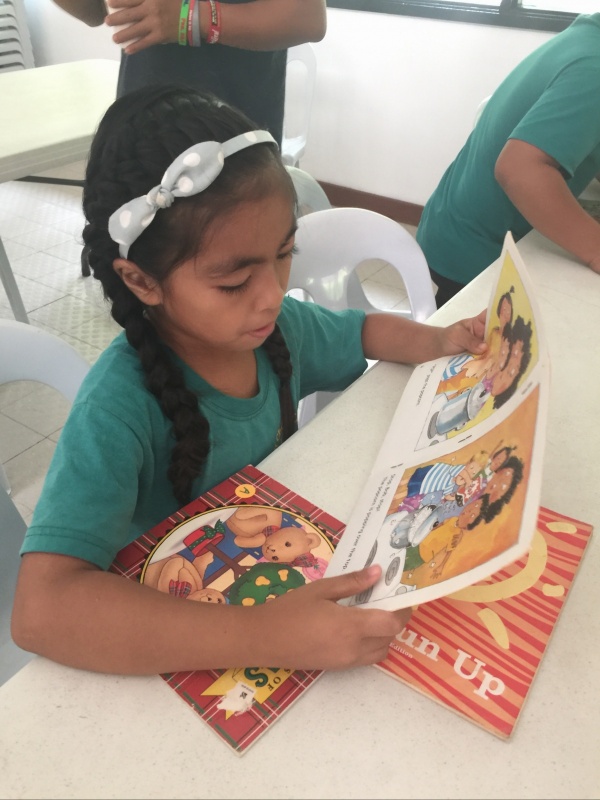 Here are some of them:
1.) Is it scary inside?
2.) Are there lights around?
3.) What animals can be found inside?
4.) What if an earthquake happens, will the cave collapse?
5.) Is there a ghost inside?
6.) How did the water enter the cave?
7.) Can we go inside the cave just by swimming?
8.) How many bats are there in the cave?
9.) If the boat we are riding in turns upside down, what will happen?
10.) Is it okay to make noise inside the cave?
After the questions were answered, I asked them to raise their hand if they wanted to visit the underground river soon. Out of five, four raised their hands and one was undecided. The other students tried to convince her to raise her hand but she didn't. I then asked her why. This was her reply: I'm scared to go in the river!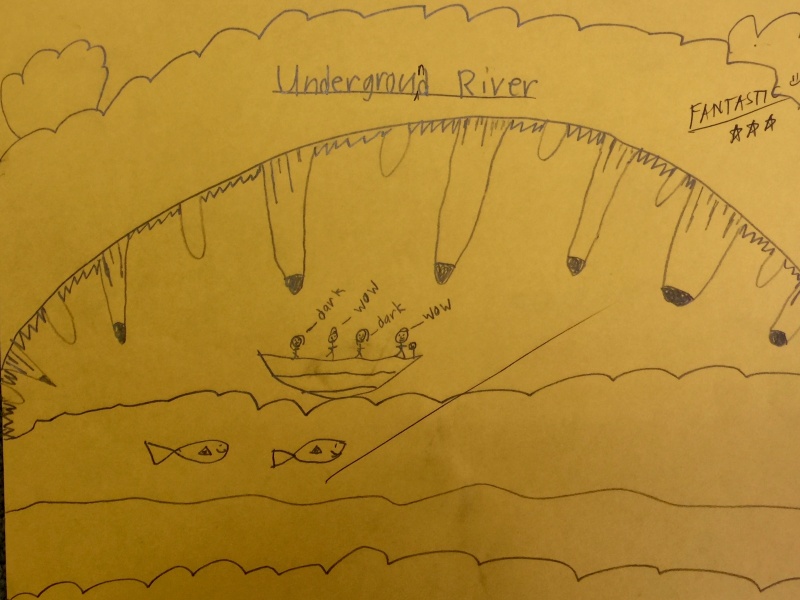 The class was then given a culminating activity which was to draw a picture of an underground river. At first I thought the students would find it hard to do but I was wrong. All of them couldn't wait to start drawing their picture!