School News
God is good! And, He is good all the time.
Cebu Children of Hope School is a living testimony of God's goodness. Almost all schools in the Philippines are temporarily closed and students stay at home either doing on-line classes or answering modules but CCHS students are still enjoying happy times with their teachers and classmates even in the midst of this pandemic. Everyone is having fun and is learning something new. They look forward to being in their respective group every day.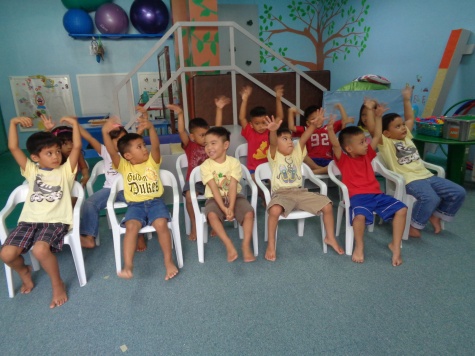 Preschoolers are among those students who are experiencing God's goodness. Every morning they would show up with a smile on their faces. They are always excited about activities prepared for the day. They find every activity in class fun, especially playtime.
Preschool playtime has always been the most awaited time for every student. After eating their snack they usually hurry back to class for playtime. It is indeed a happy and busy time for everyone. The fun leveled up when four boys from the Toddler Group joined preschool playtime. These boys were overjoyed when they learned they are a part of this great group. Their smiles and the sparkle in their eyes show their excitement from deep within. At times they keep moving around the room because of so much joy in trying new toys and navigating how to use some of the things that are in the room.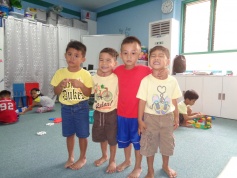 It's wonderful to have these boys be a part of preschool class. Playtime would never be the same without them.
CCHS is constantly grateful for everyone who cares about our students and has allowed us to impact children's lives in the midst of this challenging time. May you experience God's goodness all the time!
Do you ever have those times at your job when you look around and you are simply amazed at all the wonderful things happening? When you see coworkers overcoming huge obstacles to continue to do their jobs with excellence? That is how I feel right now.
Amazed and thankful.
The teachers I have been fortunate enough to work with for the past three years are coming up on one year of being locked in at the shelter, one year of educating the CSC kids in the living rooms and offices scattered around the shelter. This is not easy but the teachers have not used this challenging time to complain or only give 50%. The opposite is true. These coworkers, my friends, have met this challenge with energy and dedication. They have helped me problem solve how to daily transform living rooms into classrooms and then back to living rooms, making sure that all the resources needed to help kids learn are present and mobile. They have supported each other when COVID or death has struck their family and they haven't been able to be present because of government restrictions.
They have thought of new ways to bring school lessons to life, enabling their students to understand concepts deeper through creative, hands on activities. As an example, last week our two third grade teachers worked together with their students to create the CCHS Mini Snack Bar. Their unit in math was on money and decimals. What better way to grasp these concepts than to run a little store for the day and interact with money in a real way?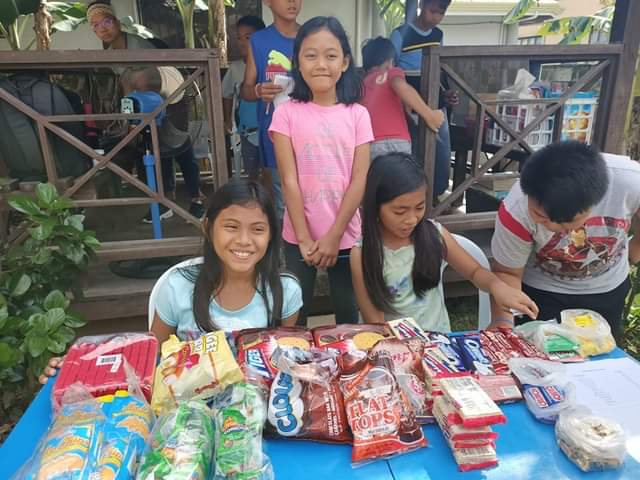 Not only was this activity helpful for the third graders, but the other classes benefited by learning about money, making choices, practicing how to speak with confidence as they made their order, and understanding what you can buy with 5 or 10 pesos.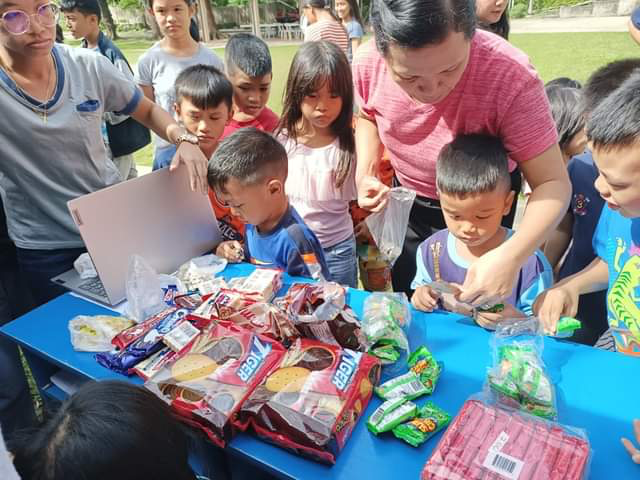 As schools all over the world are trying to decide how best to educate kids during this pandemic, be rest assured that the kids at CSC are continuing to make great gains and thriving largely in part to this amazing team of teachers. CSC is filled with these kinds of dedicated and knowledgeable people in every department!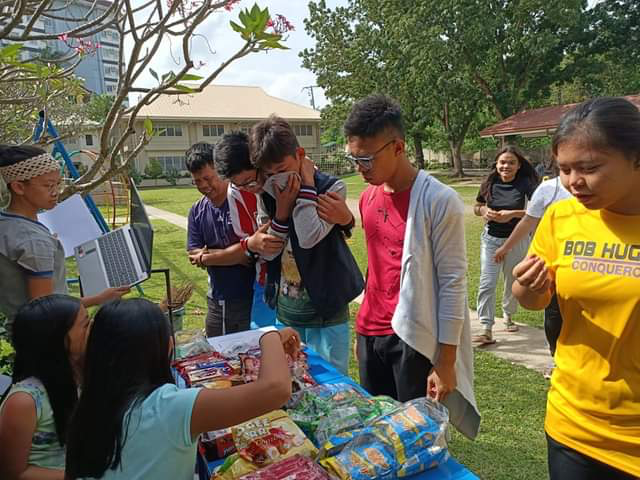 It is funny (and kind of sad) to think back to late March of 2020. We were making plans to lockdown CSC for a couple of weeks, maybe even a month, to keep out this new virus called COVID-19. At Cebu Children of Hope School (CCHS) we were just starting our 4th quarter so a couple of the teachers volunteered to be locked in for those few weeks to help the kids continue with their school year at the shelter. Just a small detour, right?
We are now coming up to our 300th day in lockdown. I guess it is lasting a little longer than I first expected.
This past Monday we started our 3rd quarter at CCHS. All the teachers (pictured below) have been living and working at the shelter for several months, enabling us to have as normal of a school year as we can. I continue to be thankful for all the CCHS teachers as they put the needs of the CSC kids first.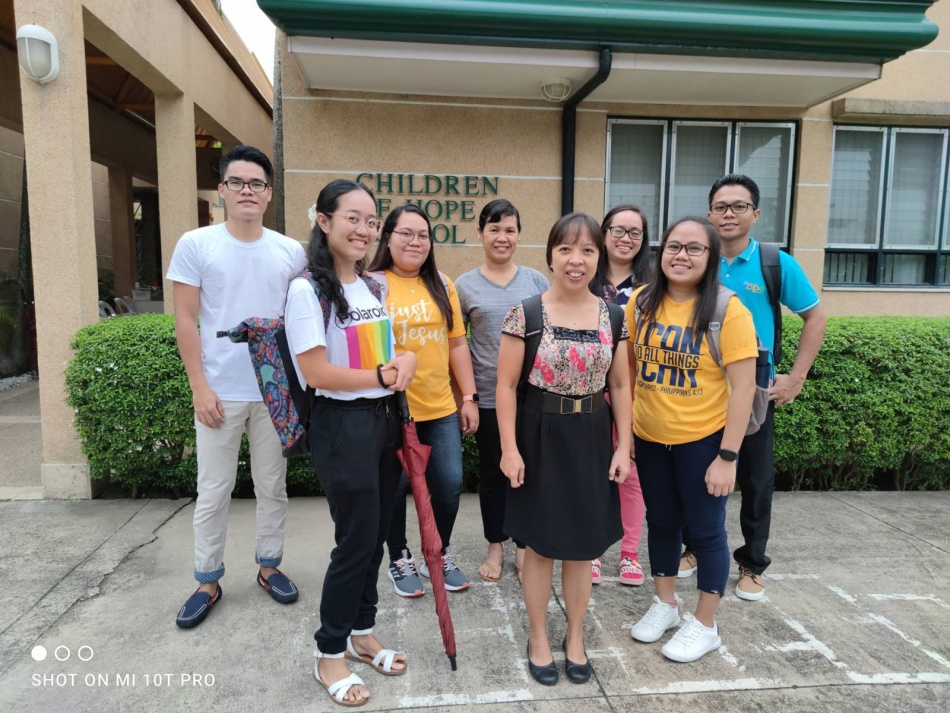 Years from now when our kids will think back to this time, they will not talk of fear or anxiety but of all the people who moved into the shelter, of having school in their living room, and of God's goodness through keeping them safe.
Thank you for your prayers and support of CSC during this challenging time! Enjoy these pictures from our first day of 3rd quarter!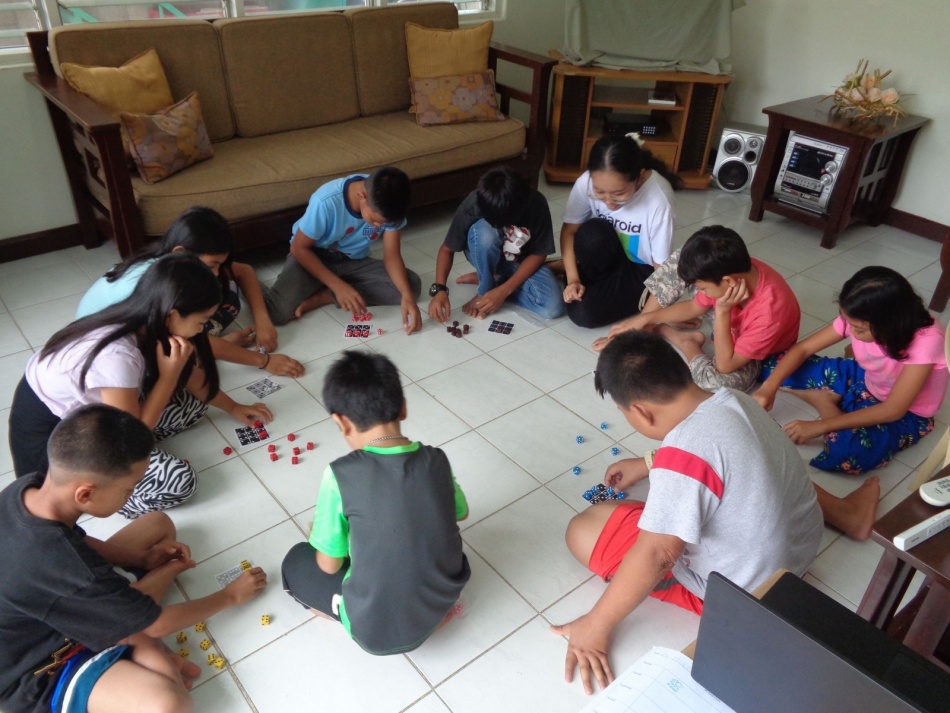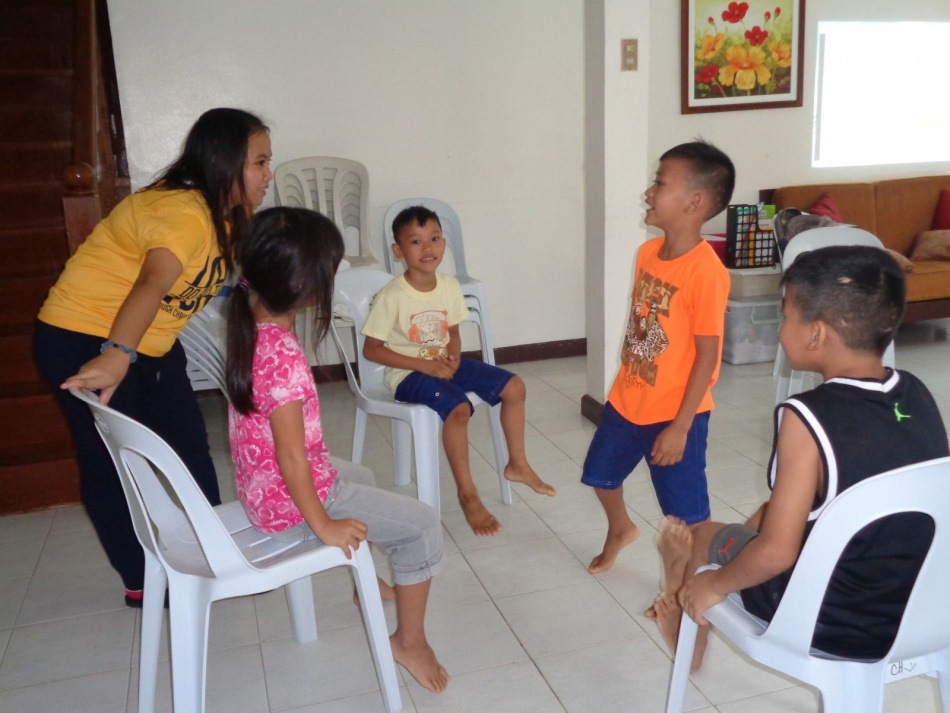 Exploration, curiosity, and fun are three words I try to bring together as often as I can in my classroom. This past science unit on life cycles easily brought all three elements together. At the beginning of this unit I converted an old box into a place where we could observe the changing stages of a caterpillar becoming a butterfly.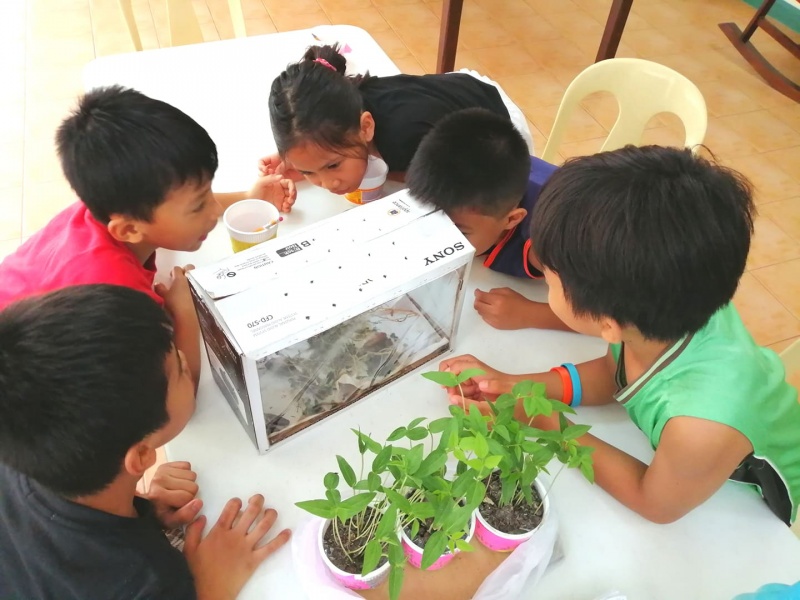 The students and I enjoyed searching around the shelter for our caterpillars. The house dads knew good places to look and the students had fun trying to be the first one to spot them. During the unit we learned about what things a caterpillar needs in order to survive so we continually looked around the shelter for these necessities. Since my class meets inside the Duterte home due to the lockdown, the other kids in the home as well as the adults enjoyed watching the changes with us. During dinner most nights usually a few kids or an adult would ask me if there were any changes to the caterpillars yet.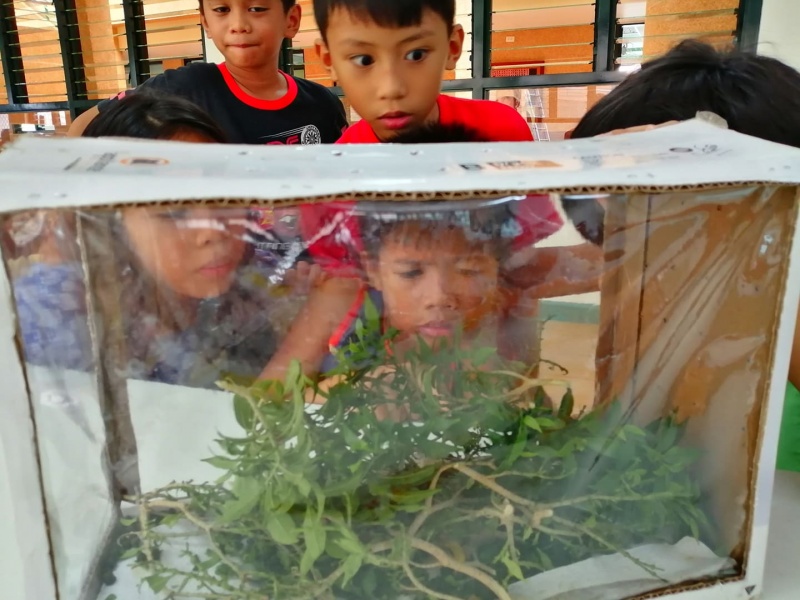 It took longer than the students wanted but eventually we started to see some activity inside the chrysalis. It was an exciting day when the butterflies started to break out of their cocoons. All the aunties, houseparents, and even toddlers came to see the amazing event! There are so many things we can learn about God through science and nature. My students and I saw firsthand how intentionally and beautifully God made creation!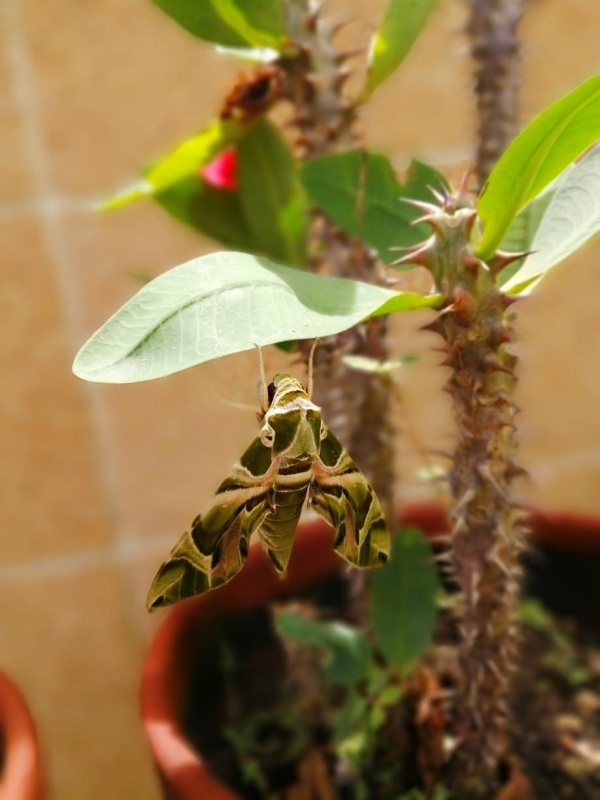 I need to brag about our kids.
Imagine having to stay around your house for more than 200 days, never being able to see anybody else, never being able to leave your yard. That's what our kids have had to do. Since March CSC has been in lockdown. This is the best way we can keep our kids safe as COVID ebbs and flows around the Philippines and the world. Through these challenging times our kids have remained positive and focused on their tasks. They have been good about taking up extra chores and tasks, especially the older teens helping with the toddlers and doing some cooking.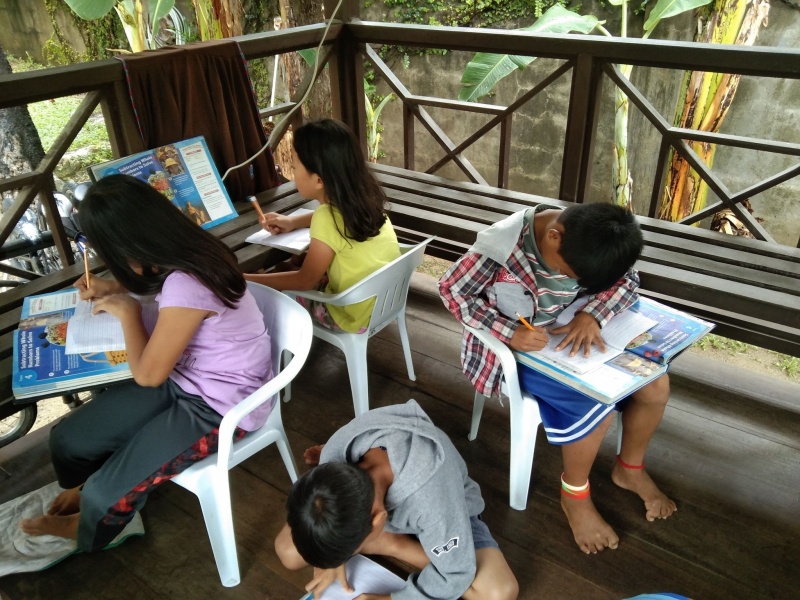 We continue to have our normal school days, just at the Shelter instead of the school. We have converted living rooms, gazebos (pictured above), and dining rooms into classrooms. None of this is ideal but the teachers and students have done a great job of making the best of it. I am so proud of them!
Enjoy some pictures of our kids, doing their best to progress in their academics during lockdown!