School News
All living things undergo different stages during their life. Some living things start as a seed, pollen, or spore. Other organisms such as animals start as a live young or an egg that sometimes needs to undergo the process of metamorphosis which completely changes their appearance.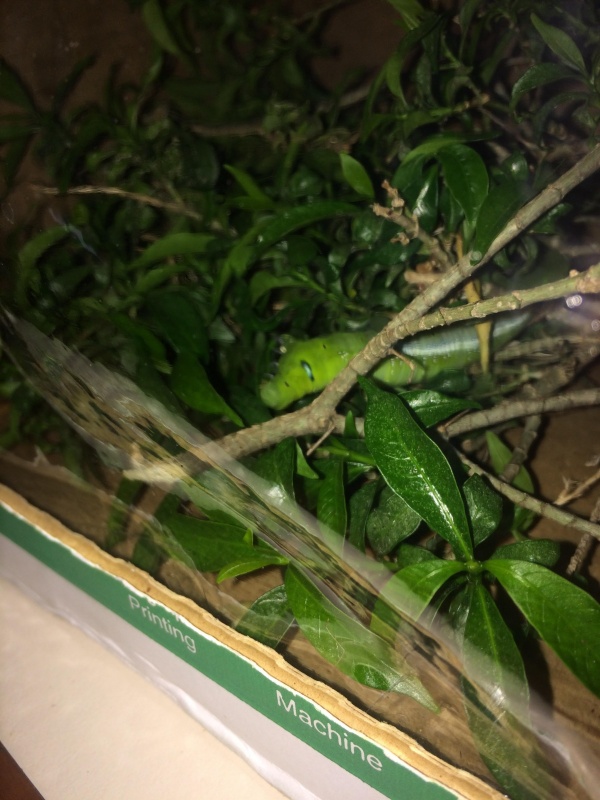 In my Level B2 science class the students were able to witness the process of metamorphosis. We started in the caterpillar stage where the students saw how many leaves the caterpillar consumed. After several weeks it became a pupa. The students were very eager to look at the changes every day though it stunk when they opened the lid of the box. The day finally arrived when the caterpillar became a moth! We all went outside and set the moth free. The students were so excited to be a part of this process!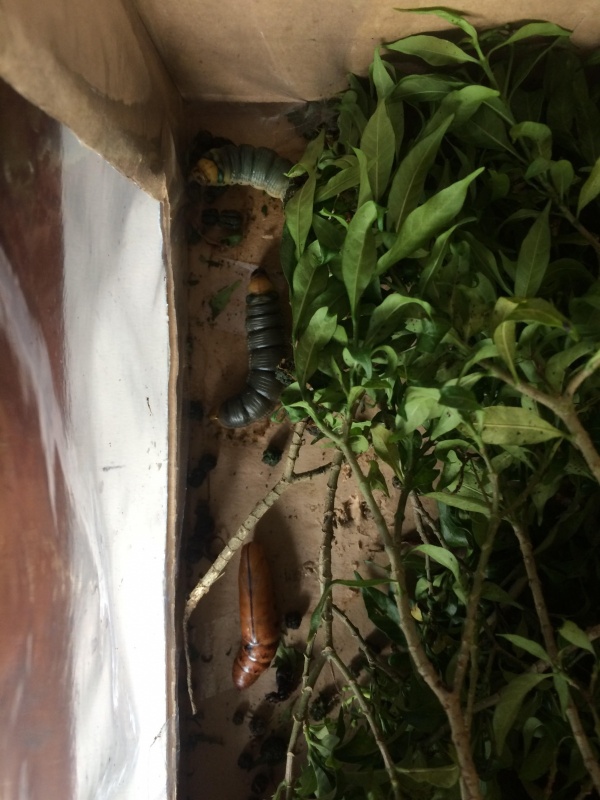 The whole activity took a lot of time and dedication but the result was very fulfilling. The students were able to learn not just how metamorphosis works but also about patience, perseverance, and having a love for nature.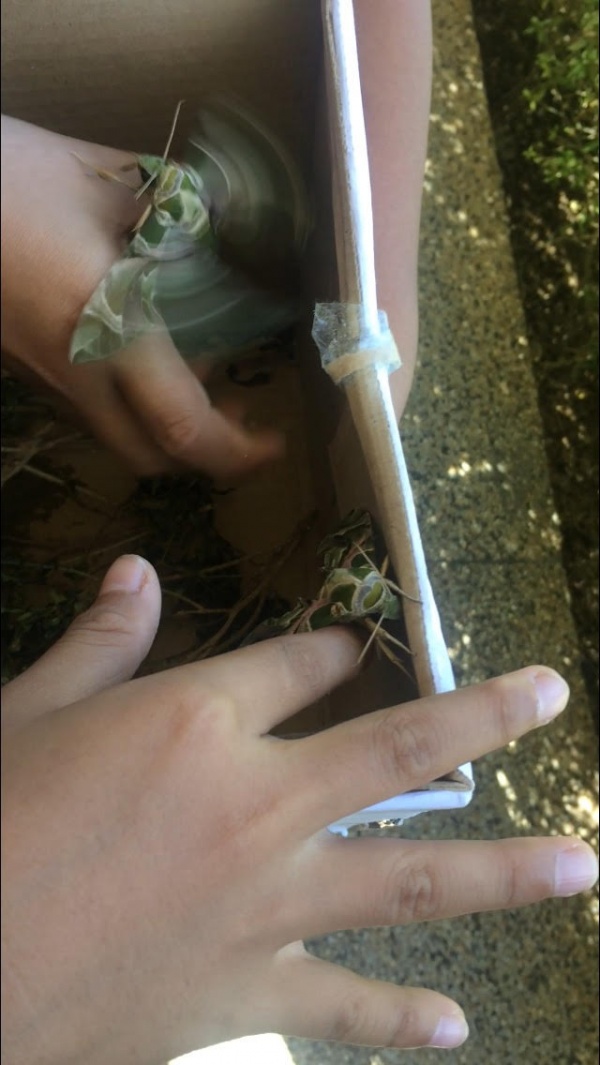 God is too wise to be mistaken
God is too good to be unkind
So when you don't understand
When you don't see His plan
When you can't trace His hand
Trust His Heart
-From a song called "Trust His Heart" by Babbie Mason
The view out of my classroom window on a recent rainy day.
Human as we are, we have lots of worries in life. As we worry, some questions come up in our minds. What will my future be like? Will I be able to sustain the needs of my family? What kind of life will my children have? How do I meet the needs of my students, especially those who are struggling? How will I deal with the difficult situations I will be facing in the future? Do the things that I strive to do matter? Am I making a difference in my workplace? Am I on the right track? Is this the will of God for me? I don't understand God's plan for me, what should I do?
Upon worrying and doubting, we sometimes forget that there's someone up there who is bigger than our worries. When our mind is clouded with worries instead of trusting the One who is sovereign over everything, we see the uncertainties. May the message of the song above encourage both you and me to put our full trust in Him who is omnipotent, omnipresent, and omniscient amidst uncertainties.
May we hold onto His promise and command from Proverbs 3:5-6 NIV that says, "
Trust in the Lord with all your heart
and lean not on your own understanding;
in all your ways submit to him,
and he will make your paths straight.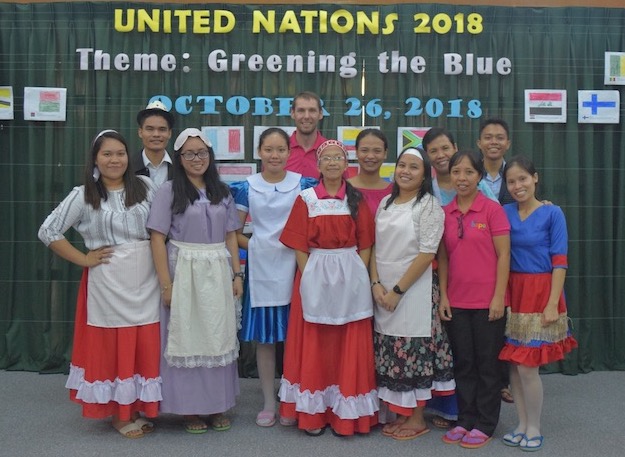 The United Nations Day celebration is one of the exciting activities at CCHS. It is always fun and informative. Children and teachers look forward to this event every year.
The day before the event, all the teachers put in great effort to prepare lots of things for the kids. Everyone stayed late that night just to make their country booth really captivating. There was the sharing of minds on what to display and how to arrange things in the booth.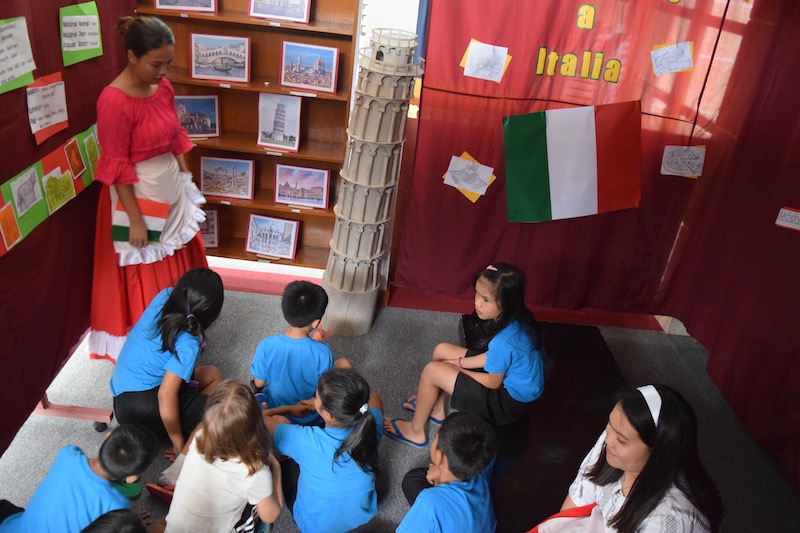 The celebration started with the singing of the Philippine national anthem at the shelter followed by a parade heading to school. After the parade the children visited the the different countries: Belgium, Norway, Italy, and the Netherlands. Each group was given twenty-five minutes to stay at each booth and learn about the country. There was important information shared by the teachers, crafts to do, and food to eat.
After the country tour was the jeopardy game. Questions were asked to each group to test how well they remembered the things that were shared earlier. It was really fun to hear the students help each other think of the correct answers.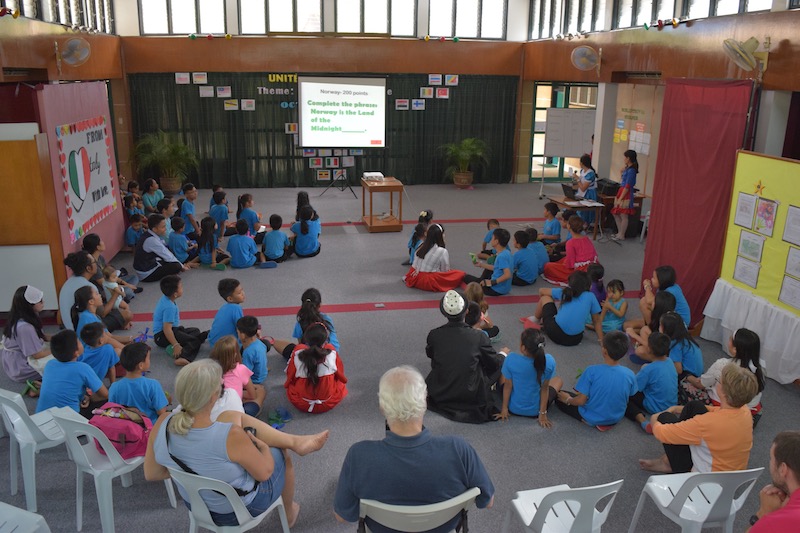 The event ended with a surprise thank you program for the teachers prepared by Teacher Eunice. It was indeed one great afternoon at CCHS!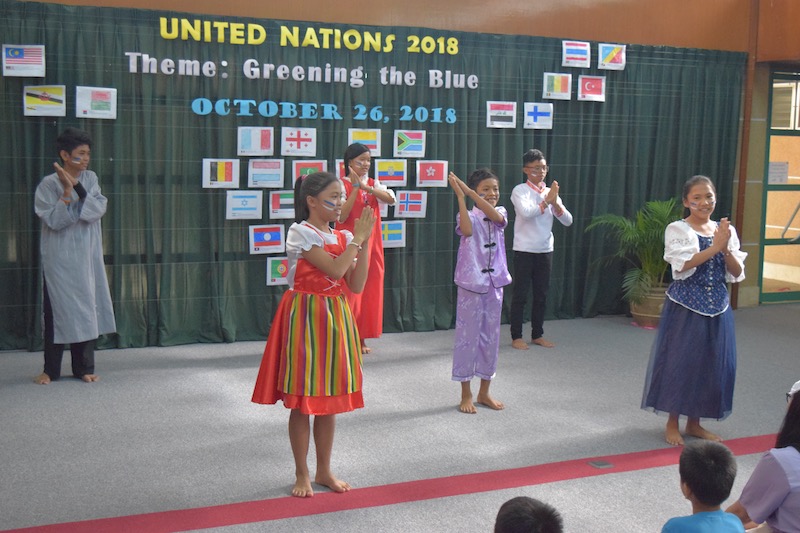 Morning meeting is a great day opener at CCHS!
Each day begins with a group gathering for ten to fifteen minutes. Children say greetings to each other, do some movements, share ideas, and listen to the teacher's message for the day. It is something that children look forward to!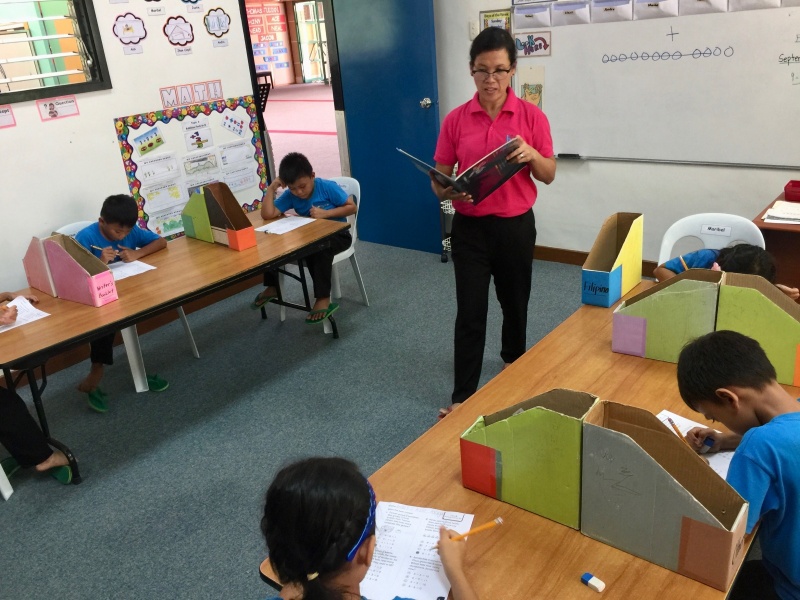 One morning meeting, I raised this question to my class for sharing time, "If you were to ride in a rocket and bring someone with you, who would it be?" I gave my students one minute to think of an answer. Everyone was so quiet and serious except for one boy who kept smiling the whole time.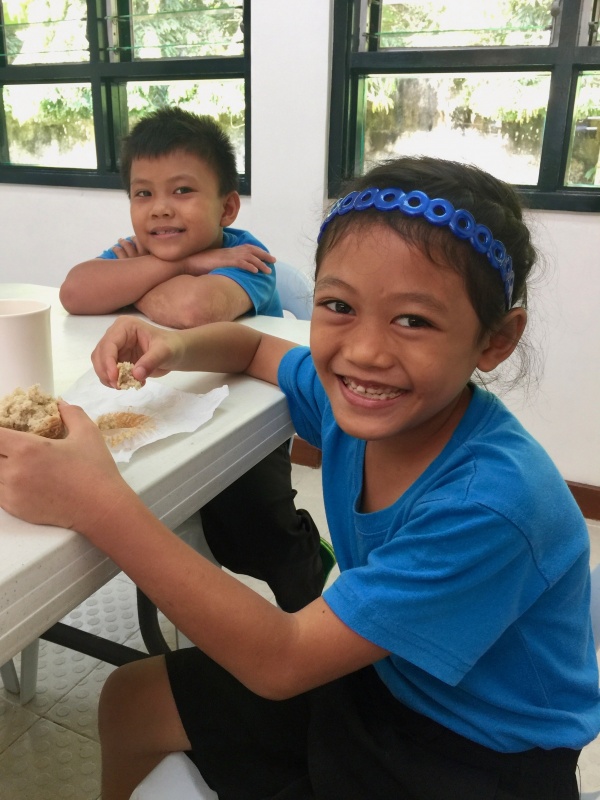 After the time given, each of my student happily shared their answers. Most of them wanted to bring a friend. One thought of bringing his brother. When I asked the student who was smiling, he didn't answer right away. After a few seconds he said, "Tarzan!" Everyone in class laughed out loud (which was the reaction he was hoping for). Before our morning meeting ended I asked him his reason for wanting Tarzan with him. He didn't give me an answer, just a sweet smile on his face.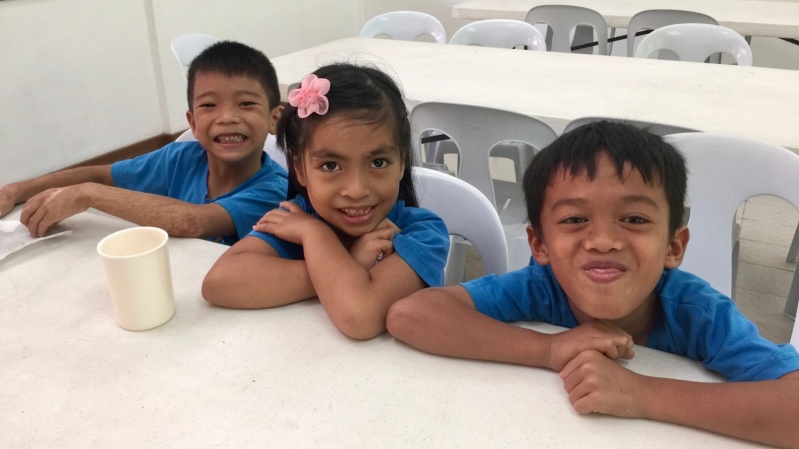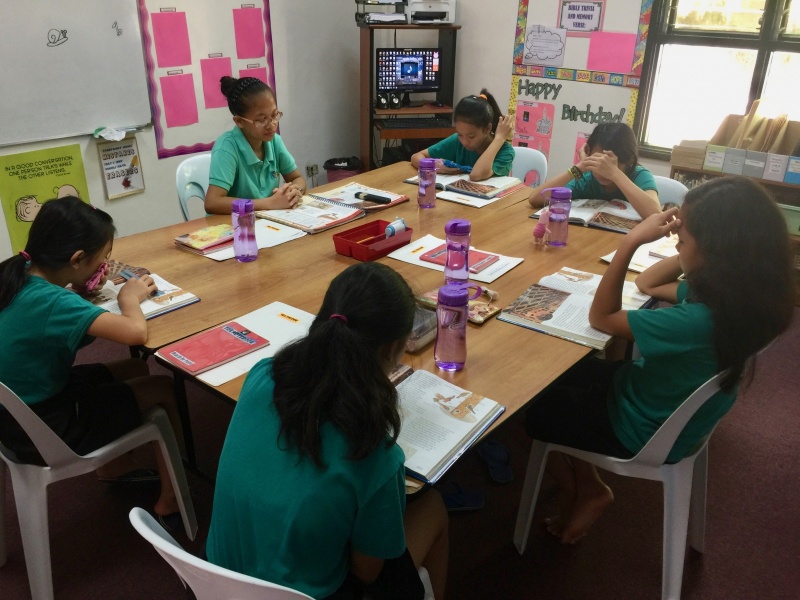 It is fun being at school, learning new things together with the kids and trying to widen our understanding of the world. Our class has been focusing on the theme "City Wildlife". My students enjoy noticing the "wildlife" around CSC- the goats, cows, birds, geckos, insects, and occasional snakes.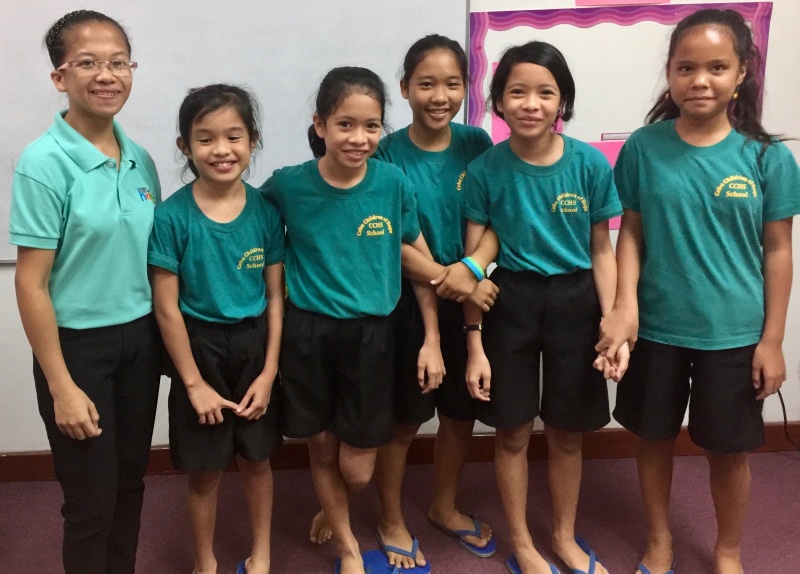 One beautiful cold day after flag ceremony, my students were getting ready for our Morning Meeting. Part of our Morning Meeting is "Inviting God" so we sang a praise song entitled, "It's a Beautiful Day". While singing, one student noticed something moving inside an empty magazine box. Suddenly it flew out of the box and left our classroom. It was gone before we could even react of what we saw. We just watched it fly away. Who would have thought that there was a bat (wildlife) inside our very own classroom? Maybe there's wildlife also in your community where you least expect it. Watch out!