General News
Here is a bird's eye view of CSC The lot between the shelter and the Children of Hope School is one that we have been looking at and praying about for several years. It will take a miracle for CSC to get that middle lot, but because the owner doesn't seem to be sure she wants to sell and the price that she hinted at is really high. So we pray and dream and pray some more. Please join us in the praying and the dreaming if you want to!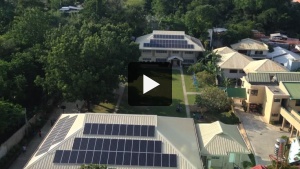 This video kind of sums up the feelings of Marlys and me about the history of CSC. For 14,600 days, He has been with us. He is the God of all our days!
CSC will be celebrating 40 years of ministry on June 28 and 29 here in Cebu City. Plan to be with us for this exciting and meaningful look at how this ministry has grown and thrived since our inception in 1979. We will be celebrating the goodness of God and the contributions of the many people who have given of themselves to make many good things happen here. Check out our videos that give a taste of the celebration.
Video Trailer 40 Years of Performances
40 Years of Great Kids 40 Years of Twins
40 Years of Adoptions 40 Years of Fun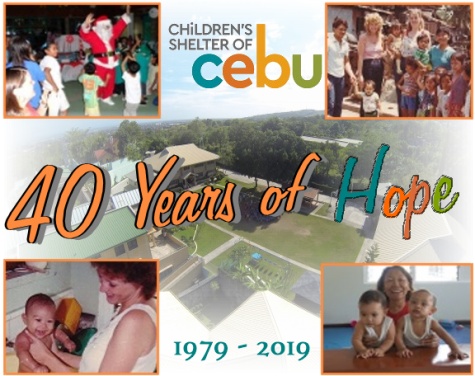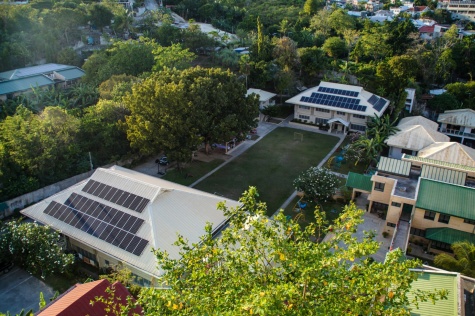 Check out the changing look of CSC. Solar panels have been installed on the roofs of the Cherne and Eicher Homes and at the school. This will save us thousands of dollars in electric bills every month. It has changed the look of the houses, especilly the Cherne Home. But the savings will soften the blow a little. At CSC we want to be good stewards of the money that God has entrusted to us and that comes from friends like you. Money saved here will be available for food, medicine and the education of our children.