General News
Check out these pictures from our workers' Christmas party on December 1. It was a great night of fun, gifts, prizes and recognition of the great contributions of our workers.
Habitat Turnover 60 homes for our workers were turned over to the homeowners on October 2 7 in an emotional ceremony in Talisay, Cebu. After many delays this project was completed and our workers will soon be moving into their new homes. All of these workers will be owning a home for the first time, a dreams that would have gone unfulfilled if not for Habitat for Humanity and Paul Reasoner, who led the fundraising.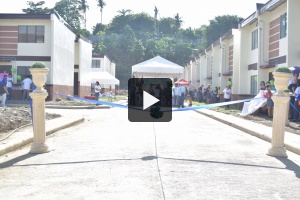 Child welfare types refer to children who become very close while in care at a place like CSC as "institutional siblings." They are not siblings by blood but by affinity. Many of our children experience that kind of relationship while living at CSC. For the younger ones, they don't understand the difference. Such was the case with little Jacob. He had four very good buddies in the Eicher Home nursery. They spent lots of time together eating and playing. They looked out for each other, fought like true siblings and were known to tattle on each other on occasion.
Recently, Jacob was adopted by a great family from Europe. Shortly before Jacob's family came to get him, two of his pals got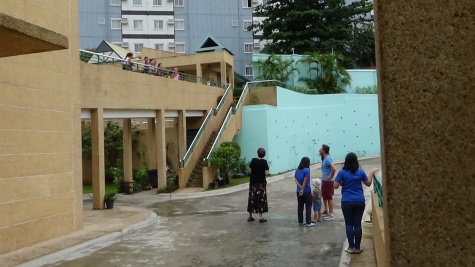 sick and had to be in isolation. Their ailment was very contagious. We worried that Jake, too, would get sick when he was supposed to travel but, thankfully, that didn't happen. But we felt bad that Jake wouldn't be able to say goodbye to his buddies. So Marlys came up with a plan. The infirmary caregivers brought the sick children outside to the bridge and Jake was able to look up, see them and say goodbye. The overhead kids shouted "bye-bye" and it was very touching. Certainly they didn't understand that he was going far away and they might never see him again. But they knew something big was up.
There is lots of love at CSC. Jacob experienced that from house parents, child care workers, staff and the other children. Now he will be feeling the love of a family. And a new sibling that will he his forever.
Next year we will be celebrating the 40th year of CSC's ministry in Cebu. The actual anniversary date would be May 4 as that was the day in 1979 that three of us stepped off that plane at the Cebu airport. But in March of next year there will be another important anniversary at CSC. March 1 will mark 30 years of faithful service for one of our most stalwart employees, Elena (Lena) Gomera. Lena has been washing clothes at CSC for all of those 30 years.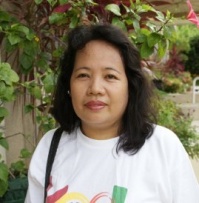 Through good times and bad, in good and bad weather, during times of political unrest and financial difficulty, Elena has washed clothes. No matter what else our kids need, they need clean clothes to wear. The babies need clean diapers. School kids need clean uniforms. Beds need clean sheets and pillow cases. Lena has provided that. It's by no means a glamorous job. She might be the most "taken for granted" worker at CSC. Most of her time she is in the washroom, unseen by the kids, staff and visitors. But she is washing, load after load, eight hours a day, six days a week. We are fortunate to have an employee like Lena who is faithful, dependable and solid. Thanks Lena for a job well done for almost 30 years!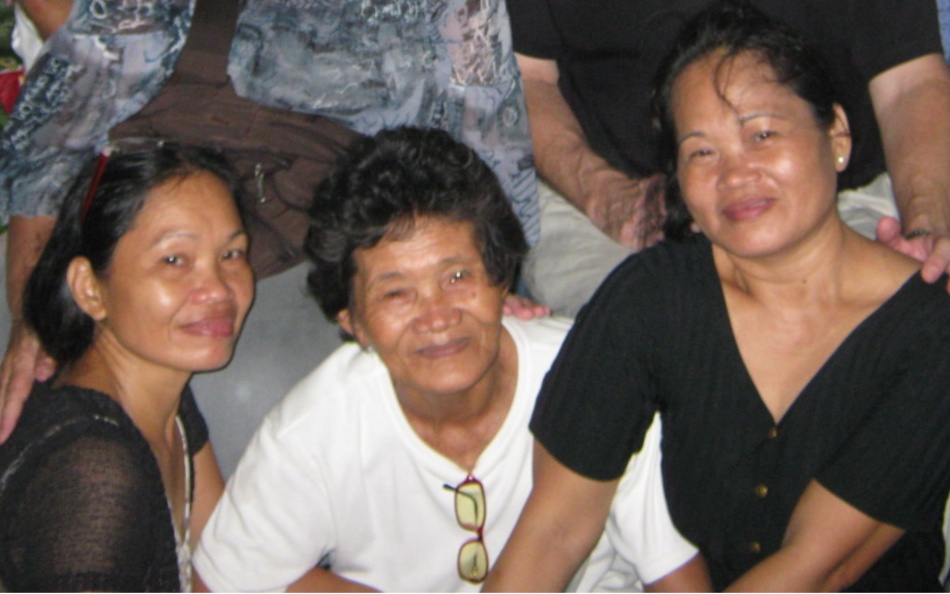 Nang Exyon Martinez produced nine children. Six of them have worked for CSC over the years. Five are currently our employees: Lit-Lit, Perry, Dodong, E-boy and Edwin. Her husband, Teo, who died several years ago, was also an employee at one time. He and Exyon were among the earliest friends of the CSC staff in Cebu back in 1979 when the ministry began. She was a regular attender of the Bible study we held in our home in Bulacao, and would host prayer meetings in their home. Her son, Jessie, who became very sick during those days, was the first child in the community that we were able to help by purchasing medicine. Our intervention helped save his life and cemented a friendship between CSC and the Martinez family that continues to this day. Nang Exyon died suddenly on Christmas Day. She was 79.
Exyon was a delightful person. She loved CSC deeply and was a loyal friend. She was so proud of her children and thankful that they could work at CSC. She worked hard throughout her life and, in spite of poverty, was a generous person who was always looking for ways that she could help others. At her funeral many people spoke of her heart and what an impact she had made in their lives. Just a week before she died Exyon attended a dedication for the new church building in Bulacao. She was so happy that day and we talked about the old days and how God had led CSC to Bulacao 39 years ago. She will be greatly missed by her family, the church and by CSC. God bless the memory 0f Nang Exyon!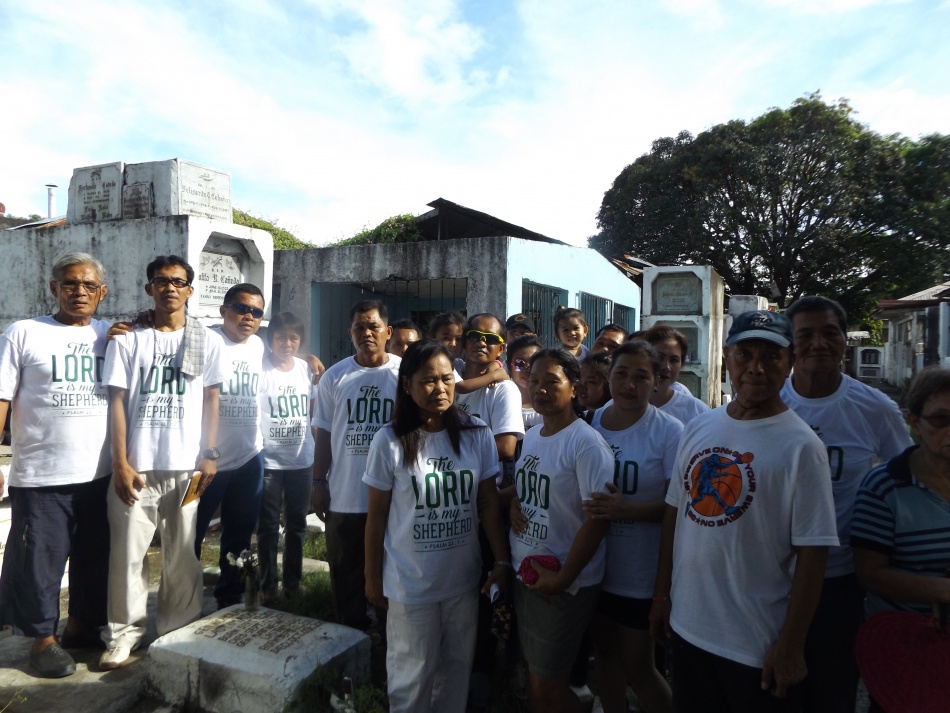 Some of the Martinez clan at the cemetery for Nang Exyon's burial.