General News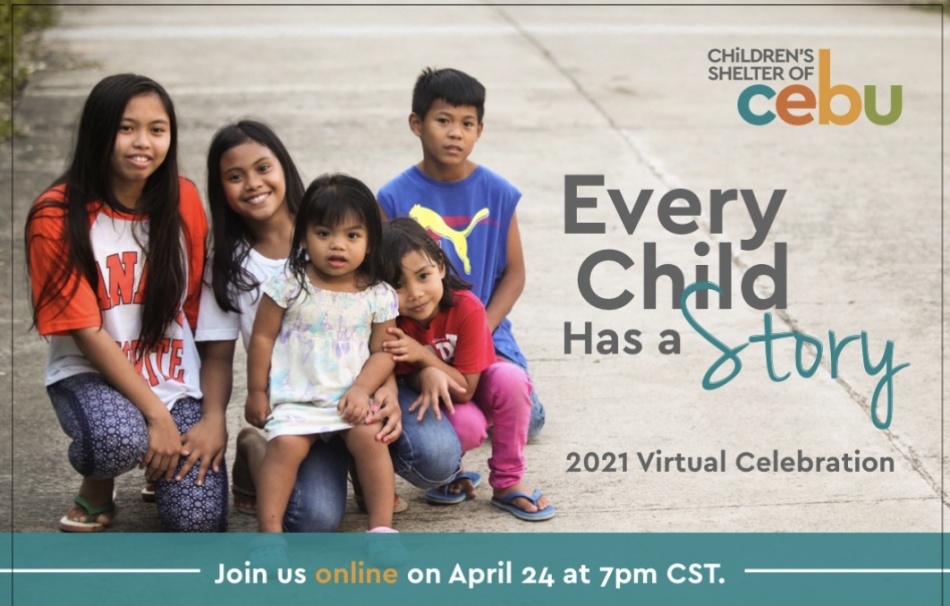 Each spring, we hold a fundraiser in Minnesota to raise donations for the shelter and school in the Philippines. This year, we decided not to gather in-person, but instead to celebrate the work online. This allows us to connect with more people all over the world.
I realize you are probably tired of online gatherings and staring at screens, but will you please consider joining us on Saturday evening at 7pm CST? We promise to keep it short (less than 30 minutes). Here is the link to the Facebook event where you can join the conversation: https://www.facebook.com/cscshelter/posts/10159367966463151. Or you can watch on our YouTube channel: https://www.youtube.com/watch?v=cSeeDmuHlUE.
Our theme this year is "Every Child Has a Story!" and we see this everyday at CSC. Children often come to us with a trauma-filled past. Their story might mean the loss of a parent or living on the streets for a period of time. But at CSC, their story changes. God uses YOU to change their lives, one story at a time. So tune in Saturday evening on our Facebook page. We'll tell you a bit more about the work, highlight a few stories of changed lives and share some of the challenges we're facing as a ministry. And you'll get a chance to see a bunch of adorable kids of course!
Thanks for being a part of CSC's story.
It has been 10 months since lockdown was implemented at CSC. A lot of growing pains have happened since then with the multi-disciplinary team, individually and collectively. For team members who were locked-in, that is about 300 days of living out of a suitcase, living with about 130 children and adults, requesting personal toiletries once a month with others buying it for you, yearning for your "own space", missing face to face conversations with family and friends outside of work, and did I mention having your patience tested and tried?
On the other side of the coin, we have members on the multi-disciplinary team who work from home. One of the challenges included having to learn how to provide a remote service. Turning over or overcoming barriers in communication and technology was also highlighted. I can imagine the heartbreak of the frontliner to face the transition of not being able to see the children and directly work with them.
As leaders, we also battle to protect our frontlines in this pandemic, and I believe it starts with Connection. Keeping the morale and camaraderie high, training relevant, supporting and redirecting team members to keep their eyes on the goal has been a learning experience for me. In pursuit of deepening our connection with each other as colleagues, we are reminded that our identity and value is in Christ and that although challenges seem to limit us, we train our eyes to see beyond and steward the opportunities, skills, and talents that we have in our hands.
Despite these challenges, God is good and kind. He has given us creative ideas to implement, grace to talk about difficult matters, hope to put one foot in front of the other, and assurance in the sovereignty of our King when in doubt.
I hope that these pictures will bring a smile on your face and give you a closer glimpse on our journey as a team through this pandemic. Thank you to our family, friends, and stakeholders who continually remember us in prayer and partnership. Your connection matters to us, too.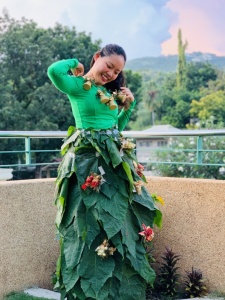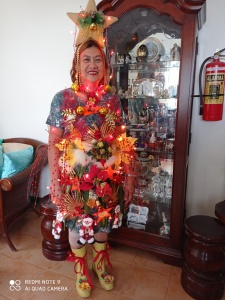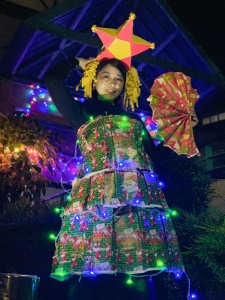 Christmas Tree Contest: 1st, 2nd, and 3rd place.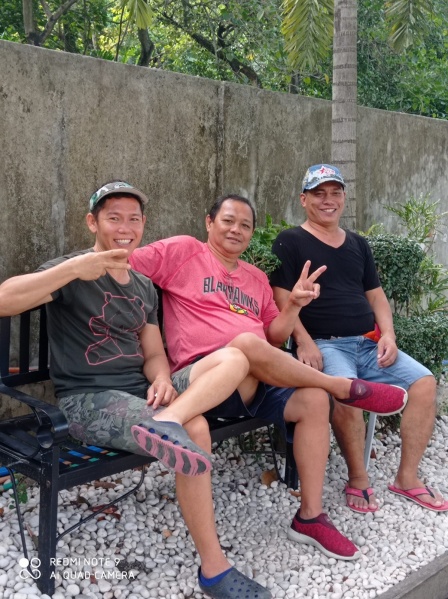 House fathers hanging out.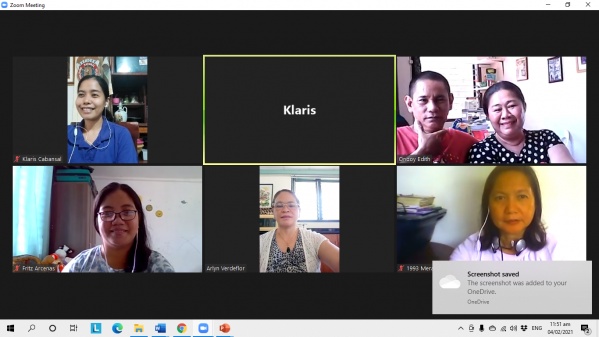 Normal meetings these days.
We hear quite a bit about the front liners who are among the heroes of the pandemic. They care for people who are sick with the virus, do testing and put themselves at risk for the sake of the public. They will get the first round of the vaccine and that's how it should be. It seems to me that there are some other heroes who have come through for us during the past year. I'm thinking of companies like Amazon who have delivered millions of packages during the pandemic, allowing people to stay home and still get the things they need. Just in household alone we have bought masks, medical equipment, medicine, software, hardware, books, Christmas decorations, kitchenwares and tools on-line. These companies have helped slow the spread of the virus buy allowing people to stay home and avoid contact at stores.
In Cebu we also have different kinds of heroes who have made major contributions towards keeping our children well. First there are the CSC front liners, the child care workers, social workers, teachers and house parents who have been locked in at CSC for nine months. They have shown amazing perseverance, personal sacrifice and dedication to the kids. We owe them a big debt of gratitude and we will always remember their contributions to CSC during our most difficult days.
Next in line for appreciation are our leaders, who have been working hard in difficult situations to insure that food, medicine and personpower are there for the children. You wouldn't believe the planning, foresight and flexibility needed and the number of Zoom meetings required to keep things running smoothly.
But there are other, more unsung heroes, people whose names we don't even know but who have helped, in their own ways, to keep our kids healthy and happy. I'm thinking of the drivers and delivery people who have brought food and medicine up to CSC throughout this pandemic. Some bring sacks of rice, fish, dry goods, meat and milk from our various suppliers around Cebu City. And our CSC drivers had to bring children to the hospital emergency room late at night or get workers home or to work, dealing with changing government policies on quarantine passes, and unpredictable road closings and police checkpoints.
Through this whole time our new Field Director, Roberto Atienza, has been at the helm, navagating CSC's ship through the choppy waters of this time of crisis, monitoring government policies, leading twice weekly staff meetings, seeing that lines of communication are open and functioning well, helping keep morale as high as possible, attending to the spiritual needs of the CSC community and keeping in touch with our stateside leaders.
The contributions of all these people have resulted in our kids never missing a meal, having all the medicine and medical care they needed and being able to continue with their schooling. But most of all, these efforts have helped keep our kids safe. Not a single case of covid has touched our kids or workers! Thank you Lord, and all the people who have given their time, talent and sweat for the sake of these precious kids.
Space is something we Filipinos don't care too much about. To name a few examples: our houses our built right next to each other; there is minimal to non-existent personal space; shoppers are literally rubbing elbows at the biggest public market in the city; and passengers are squished inside a small jeepney.
But space is something our founders thought an important factor when building a child-caring center. During this pandemic time, where children are prohibited to go out of their homes, our children are still able to "go out" of their homes. They are still able to enjoy a game of soccer and kickball in our huge playground. Our toddlers are still able to ride their scooters on our driveways. Our children are still able to run around and chase each other in a game of tag. The space we have makes the lockdown endurable for everyone.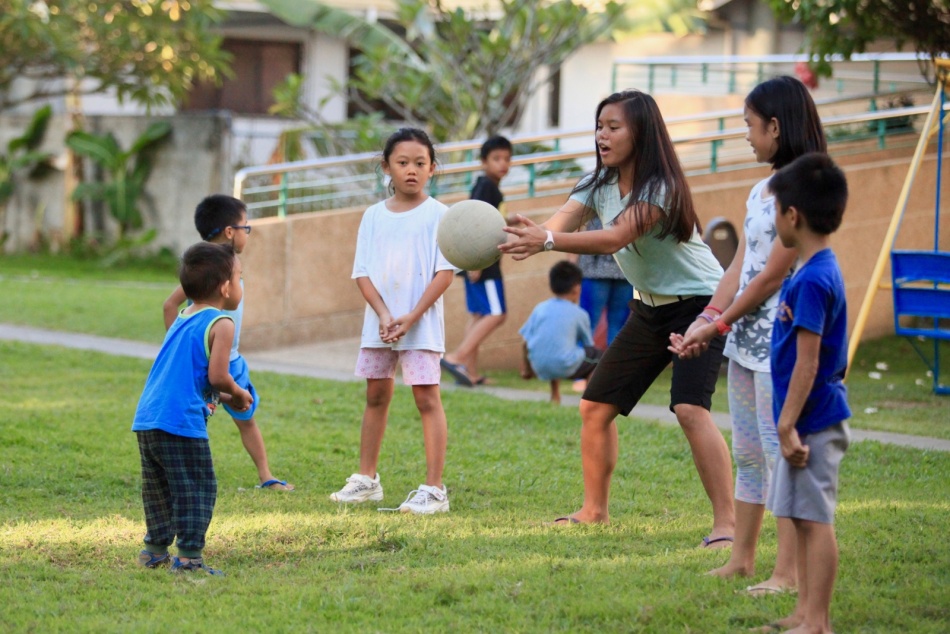 Employing 100+ Filipino workers is an evidence of CSC's commitment to the children it serves. This means we have people who can do the job for our children. This means our children can be children again and not worry about adult responsibilities.
But this lockdown gave our children the opportunity to step up. Older children looking after the younger ones, children cooking dessert and meals for the home, children leading praise and worship nights, older children taking on their responsibilities whole-heartedly. We are proud of the small and big victories are children are achieving.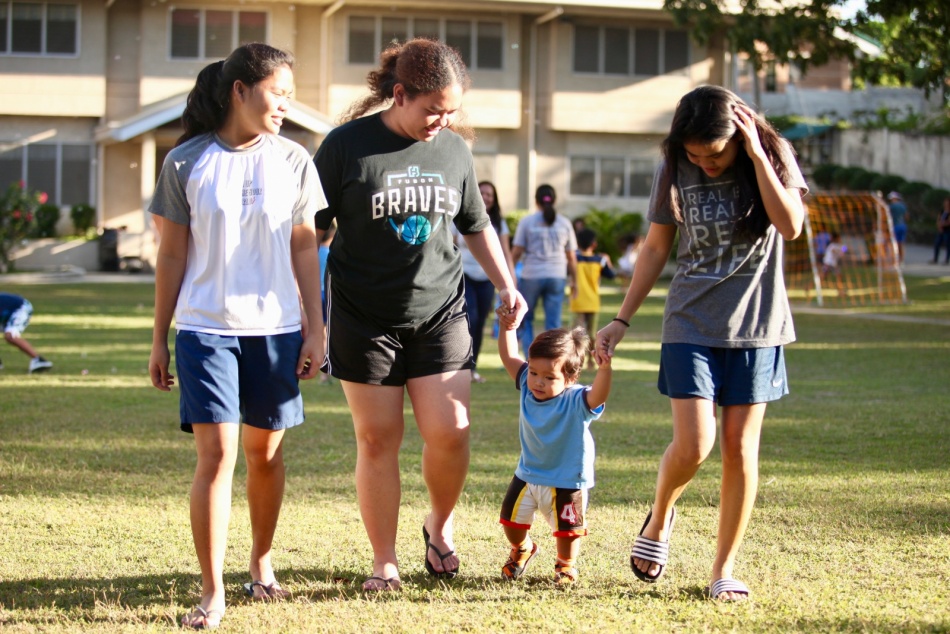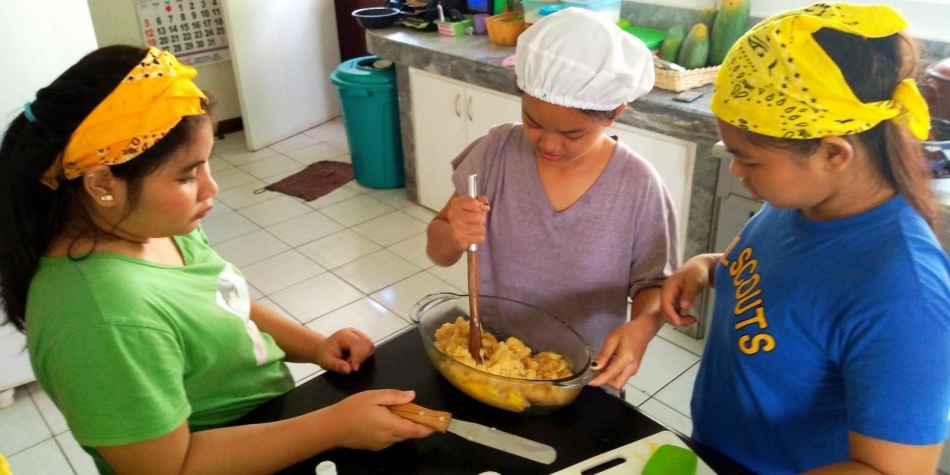 Our houseparents live on-site. We require that of them so our children will have that constant adult figure in their lives. They have various tasks and responsibilities in the homes. Just like any other parent, they too have different parenting styles. Being in lockdown gave the chance for our houseparents to talk more, share notes, and give each other encouraging words. The houseparents supporting each other leads to better parenting in our homes. Happy parents equal to happy children.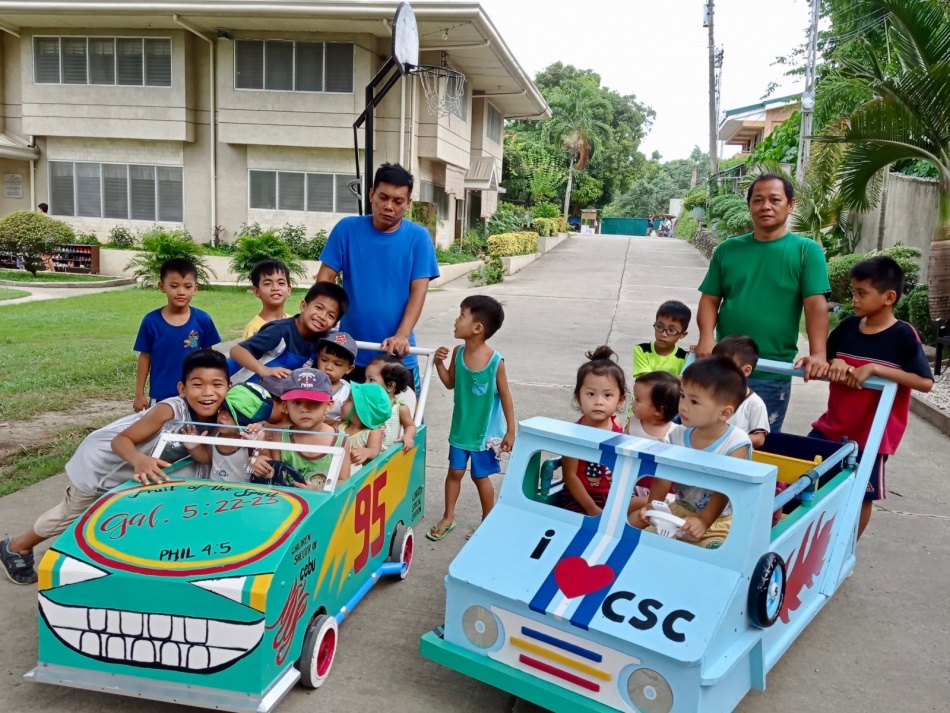 This pandemic is discouraging at times, but we choose to celebrate the small and big wins during this time.
In May 2019, after 40 years, we the Social Work team, were able to move our case files and office to the building inside the compound of the residential shelter, where we were able to join the rest of the multi-disciplinary team, which has always held office at the shelter. Moving the office brought us hope of improving services by being closer to the children and the rest of the multi-disciplinary team.
When COVID-19 caused CSC to call for employees to be locked-in, two of our three Social Workers (Mardy and Glaiza) were able to volunteer to stay inside. Mardy and Glaiza saw this as an opportunity to continue strengthening relationships with the children, work more closely with the multi-disciplinary team, and dig into some pending files. Cris, the remaining Social Worker, worked from home.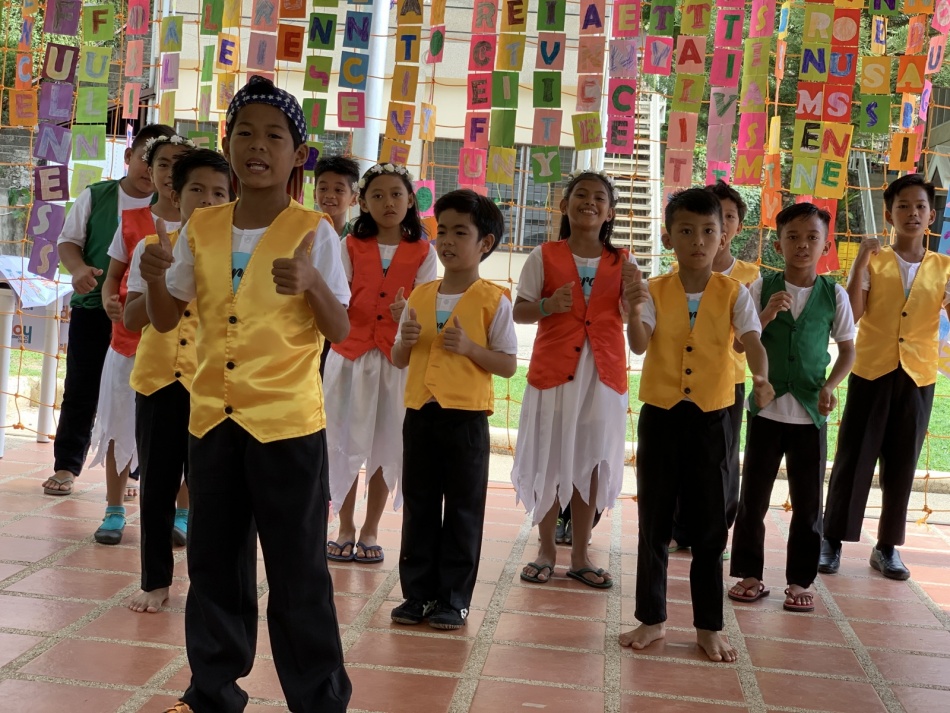 This pandemic posed challenges in case management. We knew it was important to keep the children involved. During the annual Summer Activity Program given to the children at CSC, we were given time to have a "Short Talk" or focused group discussion on an overview of challenges in case management. This was conducted recently at the Medical Building. It was attended by 32 children, ages 10 and above. It was facilitated by Mardy and Glaiza.
During the Short Talk, the kids were observed to be engaged, listening, and interested in the topic as they discussed how the challenges brought about by the pandemic affected their future. The children learned that physical birth family visits were not possible with government-imposed travel restrictions and health safety protocols of CSC, but that connecting with birth family as approved, was to be done through telecommunication.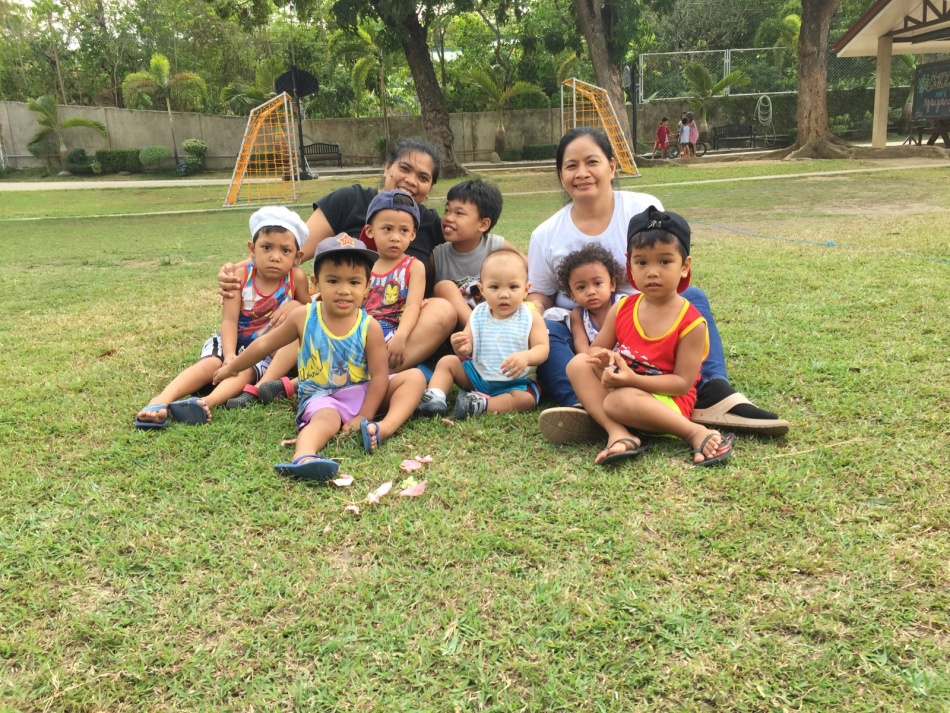 It was a time to affirm that the we and multi-disciplinary team were doing our best to continue to provide for the holistic needs of the children by adapting and learning new ways to deliver services. This could be seen by Cris calling houseparents and children on the phone, counselors providing telecounseling, and therapy services adapted to be home-based until therapists could be admitted inside the shelter after quarantine. Other staff, such as the nurses and teachers, were also locked-in to ensure that the service was available to the children. The children were encouraged as the social workers shared that they (along with the multi-disciplinary team) were always looking at the individual needs of the child and advocating for their best interests.
The children understood the challenges we faced to complete some requirements due to travel restrictions or safety protocols and that this affected other professionals and offices working on their cases as well. However, the children were assured that we were proactive in lobbying for them. Social workers were in contact with government offices, including the Department of Social Welfare and Development and Inter-Country Adoption Board. We were learning new ways to submit Child Study Reports and to keep connected with other professionals and agencies involved in case management. True to being advocates, it is at the heart of the social work department to steward time and services available for the benefit of the child regardless of the circumstance.
The rising concern among the older children at risk of aging out of adoption was discussed. They expressed concern about what their future would hold and if that would be together with CSC. It was explained that CSC had prepared for this by teaching the children at the shelter life and independent living skills. The Independent Living Program was still a residential shelter but with more in-depth training on these skills to help them transition out to the community.
We can imagine the inner turmoil social workers and case workers, nationally and around the globe, have at this time being unable to physically reach their clients or offices. Our heart goes out to the children and families who have lost this connection and keep them in our prayers.
Thankfully, at CSC, we have the option to be together with the children. We have options that allow us to continue in our ministry commitment to provide children a temporary shelter and case management. Being with them has allowed us to further think out of the box and see areas we can continue to serve.
This pandemic has highlighted challenges and blessings in connection. As social workers in service to the children at CSC, the time to be with them has been an encouragement to us. We are blessed to see how the children are growing, coping, and learning during this season. We are grateful for this opportunity to be able to connect and be readily available to them.