Toddler Playground
As a young child, my fondest memory with my friends were playing outside with them. Our little neighborhood did not have a playground or enough space to play. Instead, we made use of trees, tall grass, and other people's vacant lots where we can play slipper game (similar to a kickball but with the use of slipper game). We played hard until our knees were skinned and we were covered with dirt. We were hard work at play.
Play is essential to the development of a child. As Jean Piaget once said "Children require long, uninterrupted periods of play and exploration." It is in play that a child discovers their self, the people around them, and their environment. That is why at CSC we make sure that play is part of a child's routine.
I talked about "space" in a previous blog back in 2020. In the Philippines, space is something we don't care too much about and it's also something we don't have much of. I have very good view of the CSC grounds from my office window. I see our children play every afternoon and what a joy it is to see them hard at play.
If you have been here to the shelter, we have a separate playground area for our young children which is located at the back of the Duterte Home. Here, children ages 5 years old and below can play safely and away from the rough play of the older children in the main playground.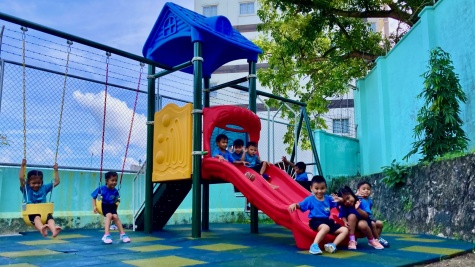 Because of the generosity of our donors, we recently purchased new playground equipment for our young children: slide, swings, and spring riders. I'd like to highlight that the installation of the equipment was made possible by both CSC employees and our older residents. It is one of those moments at CSC where both employees and residents teamed together to make something wonderful.
We held a ceremony before opening the playground to the children. It was a short dedication as the young ones could not wait to try the new equipment; even the older children wanted to try.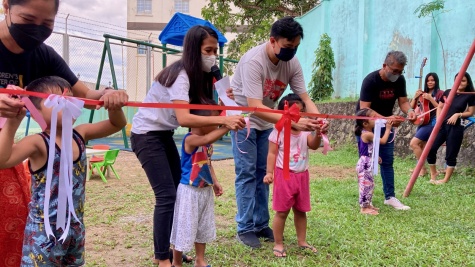 "And the streets of the city shall be full of boys and girls playing in its streets." Zechariah 8:5 ESV
Check out the kids enjoying the new playgound!