Typhoon Update
Just before Christmas, super-typhoon Rai hit the Philippines. It was the strongest typhoon to hit the area in 2021, killing more than 350 people and displacing thousands more. The city of Cebu was hit pretty hard. We sustained a significant amount of damage at CSC, including broken doors on the infirmary and the Duterte home, flooding on the main level of Duterte, and our guard shack was destroyed. Multiple trees fell on the Cherne home, on the gate, and all over the property. Debris from other nearby buildings landed on our property as well. Thankfully, our employees and children inside the shelter were safe!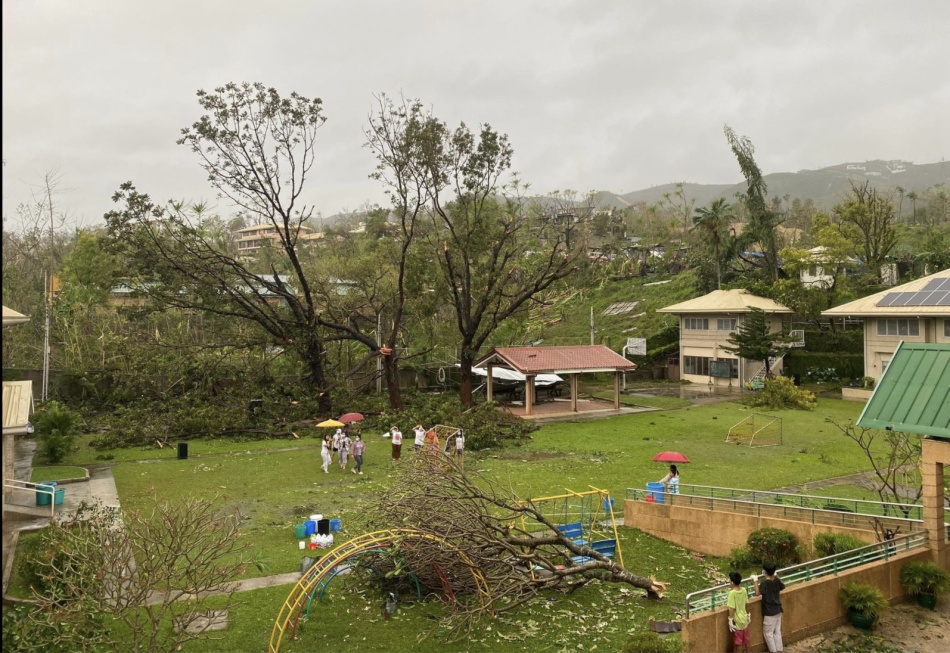 We still do not have power at CSC. They are estimating power will be restored to most of the city by mid-January. We are using generators sparingly to maintain operations.
We are fixing damage at CSC, but we are not collecting funds for typhoon relief outside the shelter at this time. We budget each year for storm damage. This was obviously more than we anticipated, but we are so thankful to our faithful supporters, who have helped us cover these costs.
As we end 2021, we are grateful for so much. We are ending the year strong financially and have enough resources to meet all of our needs. We were in lockdown for the entire year and despite having COVID inside the shelter, we had no major cases. God is steadfast through all the ups and downs.
Thank you for your prayers, financial support and advocacy as we work to care for children in need in Cebu City, Philippines. We are grateful for you!