Writing Reveals What is Alive in Us
"Writing is a process in which we discover what lives in us. The writing itself reveals to us what is alive in us. The deepest satisfaction of writing is precisely that it opens up new spaces within us of which we were not aware before we started to write. To write is to embark on a journey whose final destination we do not know. Thus, writing requires a real act of trust. We have to say to ourselves: "I do not yet know what I carry in my heart, but I trust that it will emerge as I write." Writing is like giving away the few loaves and fishes one has, trusting that they will multiply in the giving. Once we dare to "give away" on paper the few thoughts that come to us, we start discovering how much is hidden underneath these thoughts and gradually come in touch with our own riches."
"Oh that my words were recorded, that they were written on a scroll..."
JOB 19:23 (NIV)
https://henrinouwen.org/meditation/writing-reveals-what-is-alive-in-us/
I don't write for the CSC blog all that often, but I thought it was interesting that the above devotion came to my email inbox just a little over a week ago. It makes me think that what I write down is a deeper expression of not only what is in my mind, but what is in my heart. I'm grateful for those who choose to read our updates and trust that you will find a nugget somewhere in all this to apply to your own lives.
Another school year has begun at CSC at our Cebu Children of Hope School. I received some pictures over the last couple of weeks that seem like priceless classics to commemorate the beginning of our school year. Much like last year, our school is adapting to new spaces where our kids learn in order to keep them safe and sheltered from the effects of the pandemic. Our actual school building is still being used as a quarantine facility for teachers and other employees who are rotating in an out of the shelter.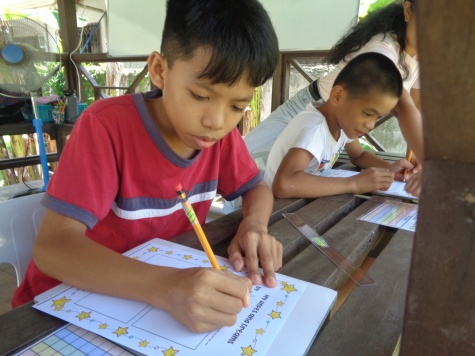 ["My Hopes and Dreams": Don't you just want to know what he's writing for his hopes and dreams?]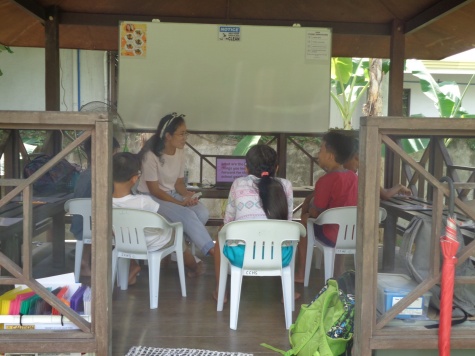 [If you are able, Zoom in on the computer screen. Can't you just imagine what these kids are saying they're looking forward to at the beginning of the school year?]
Jesus' words from Matthew chapter 7 are at the heart of why we do what we do. Jesus says, "'Which of you, if your son asks for bread, will give him a stone? Or if he asks for a fish, will give him a snake? If you, then, though you are evil, know how to give good gifts to your children, how much more will your Father in heaven give good gifts to those who ask him! So in everything, do to others what you would have them do to you, for this sums up the Law and the Prophets.'" We believe that God has far greater gifts to give to us and our CSC kids, and we will do our best to continue to give all that we have for their care, including their education.
The pandemic continues to rage on in Cebu with daily cases at all-time highs, even compared to last year. We had hoped to pull back on our restrictions, but that won't be able to occur until more of our employees have been vaccinated. The vaccines are coming to Cebu, but they are slow in coming with only a few doses available to our employees each week. Please continue to pray with us for good health and safety.
Grace and Peace,
Kirby Stoll
P.S. It is my honor to be able to write periodically for our CSC blog. It is my hope that these words and the words from all those who share from time to time will draw you in to the amazing work we get to do at CSC and that your relationship with the Lord will be strengthened. Learn more about CSC at https://cebushelter.org.