Online Event This Saturday!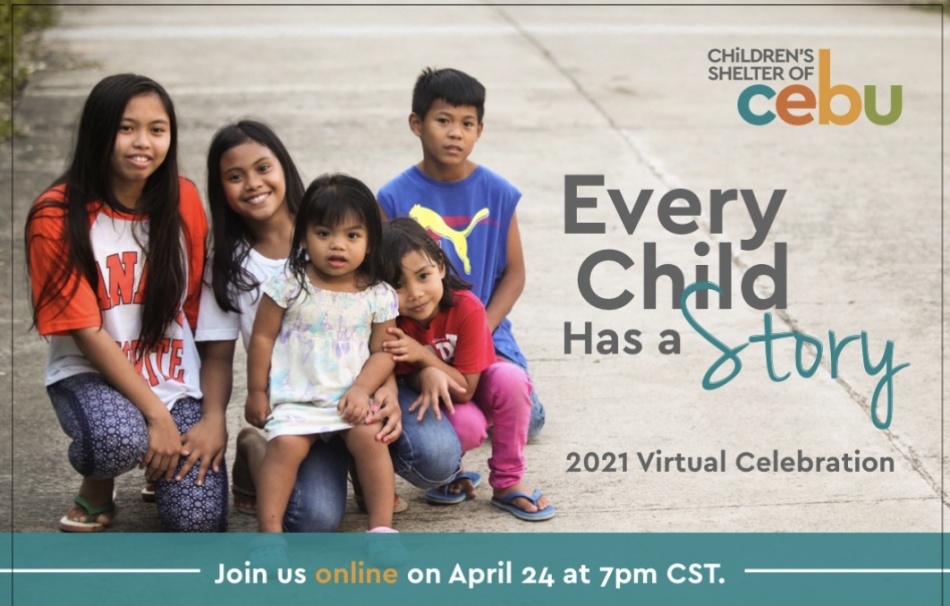 Each spring, we hold a fundraiser in Minnesota to raise donations for the shelter and school in the Philippines. This year, we decided not to gather in-person, but instead to celebrate the work online. This allows us to connect with more people all over the world.
I realize you are probably tired of online gatherings and staring at screens, but will you please consider joining us on Saturday evening at 7pm CST? We promise to keep it short (less than 30 minutes). Here is the link to the Facebook event where you can join the conversation: https://www.facebook.com/cscshelter/posts/10159367966463151. Or you can watch on our YouTube channel: https://www.youtube.com/watch?v=cSeeDmuHlUE.
Our theme this year is "Every Child Has a Story!" and we see this everyday at CSC. Children often come to us with a trauma-filled past. Their story might mean the loss of a parent or living on the streets for a period of time. But at CSC, their story changes. God uses YOU to change their lives, one story at a time. So tune in Saturday evening on our Facebook page. We'll tell you a bit more about the work, highlight a few stories of changed lives and share some of the challenges we're facing as a ministry. And you'll get a chance to see a bunch of adorable kids of course!
Thanks for being a part of CSC's story.