50kg of Rice
This morning we opened another 50kg sack of rice. As we did, I couldn't help but stop to wonder, "how many bags of rice have we consumed since all of this started!?"
On March 28th, CSC will hit a tremendous milestone. It will be exactly one year since we entered a state of lockdown. On the same day in 2020, governments around the world were scrambling to contain an outbreak of the coronavirus, and the Philippines were implementing some of the strictest quarantine measures imposed by any country. This meant extremely limited mobility, increased difficulty in obtaining goods, as well as fears that the outbreak would quickly overwhelm the country's already strained health care system.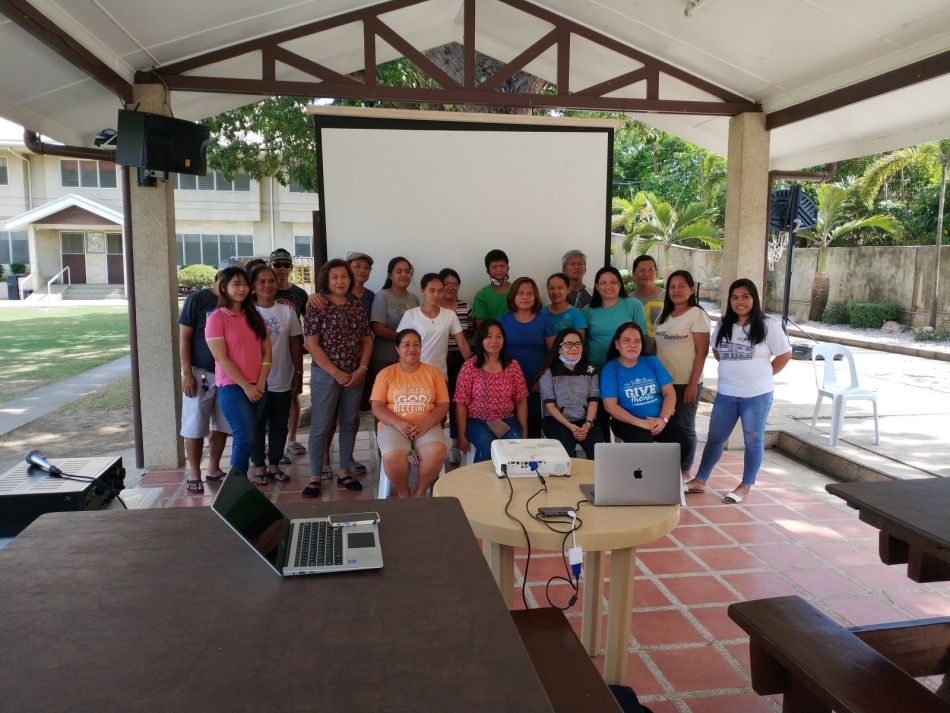 Above is a picture of our first batch of lock-in workers taken March 27th, 2020.
Leading up to the 28th, we'd started stock-piling supplies (food, medicine, etc.) and preparing our employees for a lockdown that we thought, at the time, might last a month, maybe two. It was March 6th, 2020 when the first known case of coronavirus was recorded in the Philippines, and when we at CSC started planning for a "worst case scenario."
By the grace of God, we've endured. I say that because it is truly only by the grace and mercy of Our Lord that we've been able to make it this far. God sent the right workers, gave us generous donors, and sent us folks who would support us through their prayers, time, and treasure. Looking back, I know we could not have done this if God had not assembled all of us—all of you—to do the very best for these precious children we care for. THANK YOU!
I could try measuring our past year by the sacks of rice we've eaten, or the kilograms of fruits, veggies, and meat our aunties and house parents have prepared. I prefer, instead, to measure it in the smiles of our kids and workers. I prefer to step back and count all the victories, big and small; the number of school lessons our kids have completed (we have a record number of high school kids on the honor roll this year, by the way), the number of inches that Jerald has grown, and the number of hours our leadership have been in meetings to ensure everything keeps working.
This year has provided tangible proof of what Paul writes in Galatians 6:9 when he says, "let us not grow weary of doing good, for in due season we will reap, if we do not give up." We look to the future with hopeful eyes, praying that the day will soon come when lockdowns and quarantines can be lifted. In the meantime, let us not grow weary of doing good.
We always thank God for all of you and continually mention you in our prayers. We remember before our God and Father your work produced by faith, your labor prompted by love, and your endurance inspired by hope in our Lord Jesus Christ. (1 Thessalonians 1:3-4)