CSC and COVID
When you care for 80 residents, from infants to young adults, you want to make sure you are prepared as a global pandemic creeps closer and closer to your front door. Though CSC (and most of the world) is maneuvering through uncharted waters, I am proud of the way Roberto, Paul, and the CSC leadership team have been proactive and creative in their response.
One of the top priorities before COVID-19 became prevalent in Cebu was to make sure we would have the manpower and supplies needed to continue to provide fantastic care for our kids. As we were working to stock up on medicine, food, diapers, and other daily necessities, God was working in the hearts of many CSC employees who volunteered to be "locked in" at the Shelter. These people (pictured below) were an answer to prayer as the best way we could keep our kids safe from the virus was to do a total lockdown.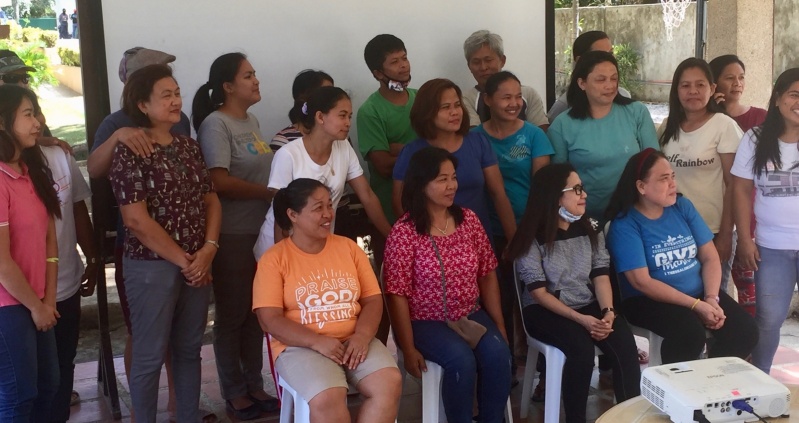 We are now in week 3 of lockdown at CSC and God is continuing to show His goodness. I am so thankful for our team of dedicated CSC employees and the ways they are using this time at the Shelter to create fun memories for our kids and enable them to continue progressing academically. Teacher Cris, our CCHS principal, signed up to be locked in at the Shelter and is helping lead the kids in academic activities every morning. Everyone from house parents to aunties to social workers to nurses have stepped up to do what is needed for the ministry at this time. God's presence is so visible at CSC!
As a leadership team God has been helping us be creative with how we can support our "locked in" coworkers. Prayer has been our main vehicle. Every night at 9:30pm we pray for the kids at CSC as well as our coworkers who are living and working at the Shelter. We also divided up all the locked in employees among the leadership team so each of us have 3 or 4 specific people we are more intentionally praying for every day. During Holy Week we set up Facebook Live events so both the employees locked in and those locked out could worship together and encourage one another. The Saturday before Holy Week the locked in employees had requested a special worship time that would just be for the adults, a time when they could focus their worship without having to divide their attention with monitoring kids and helping them worship. Roberto and Paul arranged a time after the kids went to bed to gather all the adults. The employees were so thankful for that time of refreshing! As a leadership team we are meeting together online 2-4 times a week to be proactive and planned as the COVID situation constantly changes in Cebu. Pictured below is one of the many checkpoints around the city.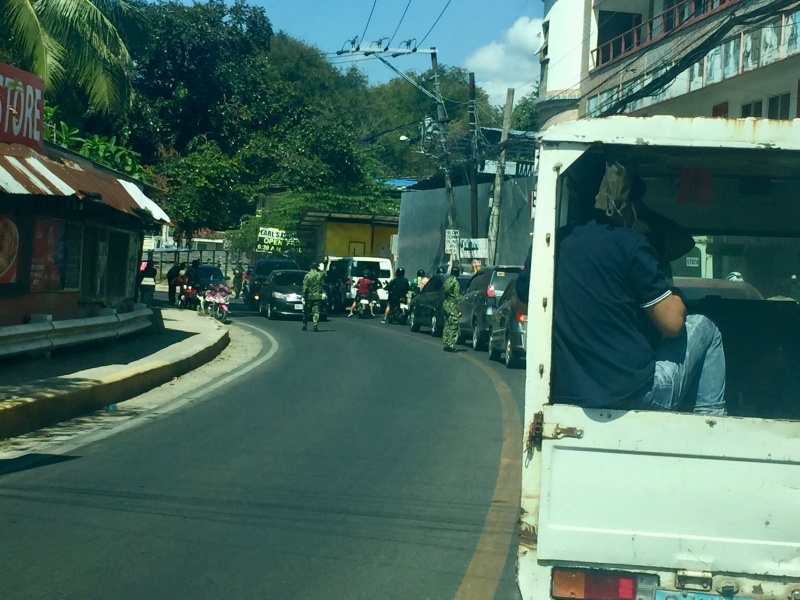 The immediate outlook in Cebu is not promising. A couple of days ago they set up road barricades around our part of town (pictured below) as we have growing numbers of COVID cases. Now, today, there are rumors that the road that the Shelter is on will have its own barricade, prohibiting anyone from coming in or going out. Many questions like how we'll get food deliveries to the Shelter are on our minds. But, just as God has been faithful and present continually over the past 40 years, He will show Himself able and good in the midst of increasing restrictions.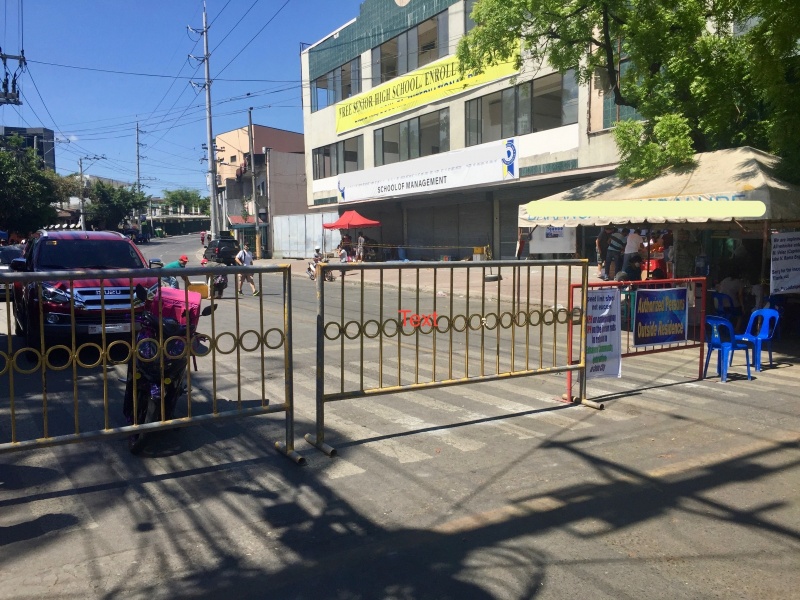 Thank you for your continued prayers! We at CSC know that there are many, many places in the world that need your prayers and financial support. We are extremely grateful for your continued commitment to our amazing kids!