Communication during Lockdown
Since CSC is on lockdown the leadership team has been meeting regularly, sometimes more than once a day. The children, some of our child care workers, two nurses, counselors, social workers, maintenance men, guards and other staff are locked in for a two week period. Recently Field Director Roberto Atienza established a Facebook group page for the Leadership team to stay updated on how things are going at the shelter, things that are needed, government directives, prayer concerns and other communication needs. Pictures that are sent out from the shelter are shared on this forum. It is a place to announce meetings, discuss important decisions and even joke a little. It is an on-line meeting room for expressing support and solidarity during this difficult time at CSC.
Examples of posts:
There is a problem with the solar panels. Jerry has called the company and made a video of the meter to give their engineer. Since nobody from the outside can go inside, Jerry (who is also locked out) has to relay instructions to our maintenance men.
The city government has some new directives limiting movement of people and establishing quarantines and travel bans. What does this mean for our workers and staff?
Kids are enjoying their meals and are being kept busy with school work, recreation and fun activies organized by Jinkee, Eunice and Annie.
There will be an on-line worship service Sunday night for the CSC community featuring music by the "locked-in" aunties and kids, and a message by Roberto
Some of the kids are sick. We need to pray and encourage our nurses and review our scheduling.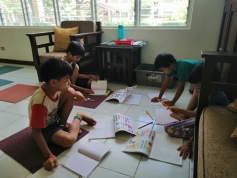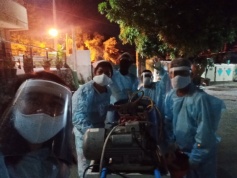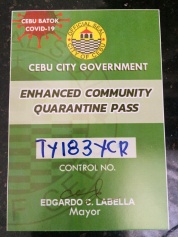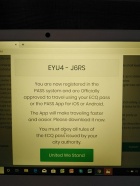 Please pray for our leaders, the "locked-in" gang in Banawa, and, most especially, for the kids. Join our leaders in praying for protection for them, that they would be safe and secure and know that they are loved and treasured.