Growing Artists
"Everybody born comes from the Creator trailing wisps of glory. We come from the Creator with creativity. I think that each one of us is born with creativity."
– Maya Angelou
"Every artist was first an amateur." – Ralph Waldo Emerson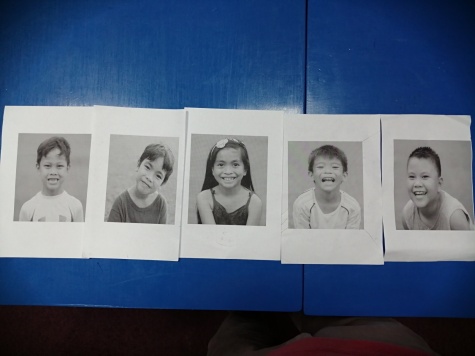 Every Monday afternoon my second grade class has art. My students get so excited upon hearing the bell and say, "It's art time!" Here is a conversation I recently had in art class:
Student 1: "Teacher, what are we going to do today in art?
Student 2: "Teacher, are we going to paint or draw?
I took out pictures I had taken of each student.
Student 3: "What are we going to do with those pictures?"
Student 1: I think we are going to put frames around them or make designs on our own pictures.
Student 2: Nope, I think we are going to draw a picture of ourselves!
Student 3: Yeah! Ganahan kaayo ko magdrawing! (I really like to draw!)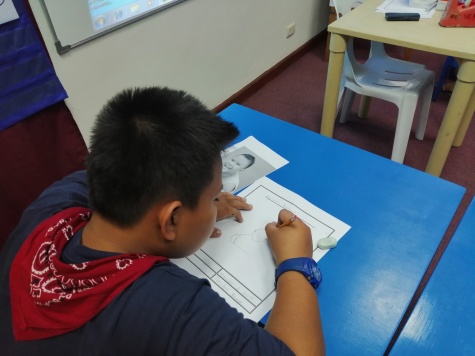 My 2nd graders have been learning the basics about art such as the different kinds of lines, colors, proper strokes in coloring, etc. Now, it was time to apply those skills!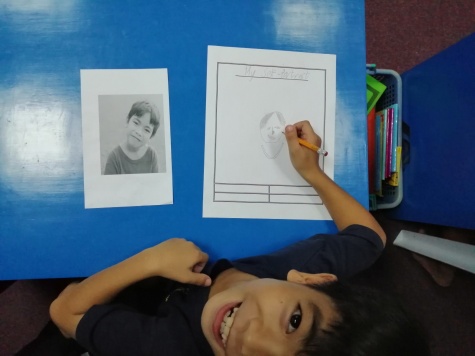 They really had fun doing their self-portraits. The room was totally quiet as they studied how best to recreate their picture. This activity encouraged them to develop concentration, coordination, fine-motor skills, and creativity. Some of them even extended their art skills by creating their own style.