Tools!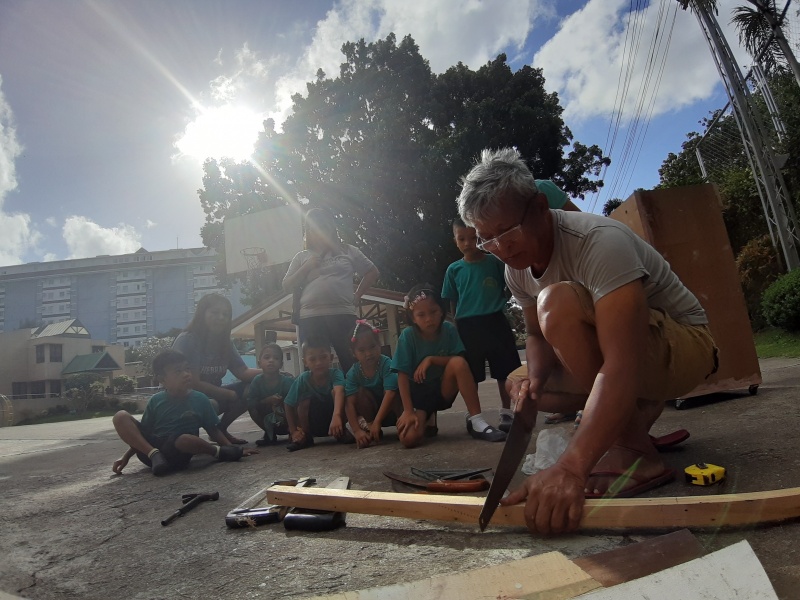 It is really nice to dream about something big. It gives you strength to achieve your desired goals in life. One goal our preschoolers have is to live in a loving home surrounded by their family. But, if you look closely at a home, it takes a lot of work to build, just like our dreams.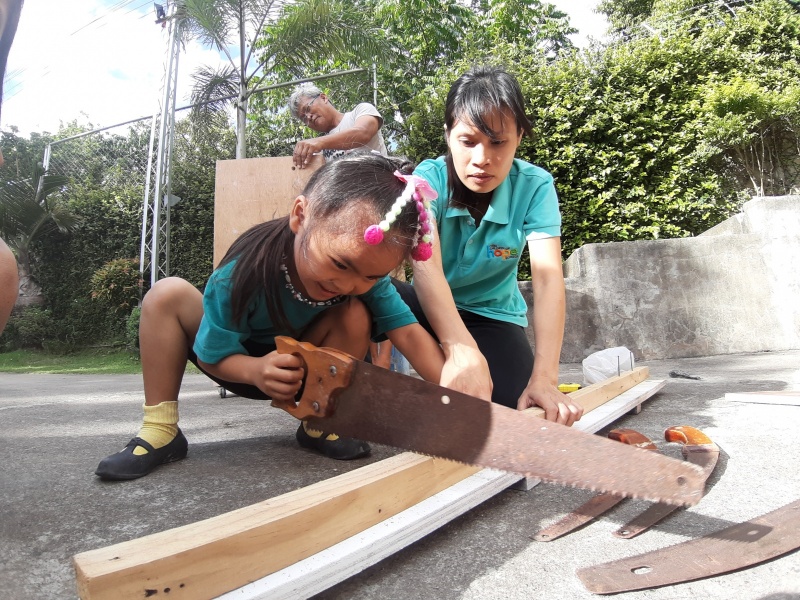 During a recent art class in preschool, we introduced the students to different tools we use to build things. It started from reading a story (which they really loved!) to a coloring activity and our last activity for them was to have a first-hand experience on how to use the different tools. We went to the shelter and, through the help of Uncle Cio, the students were able to saw, hammer, and measure. We let our students try each tool one at a time to avoid chaos and to ensure safety. Clearly, their eagerness overflowed as they patiently waited for their turn and the whole activity was filled with so much fun!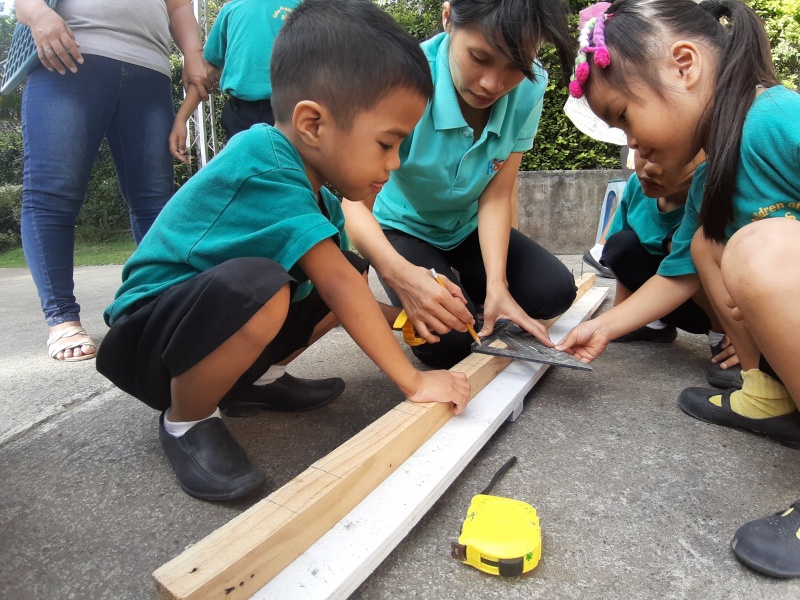 As teachers, our ultimate goal is to help our students build a strong foundation so they can achieve their dreams and aspirations in life. At Cebu Children of Hope School we have a huge supportive team around the world who support the ministry so us teachers can help our students dream dreams of what their lives could look like. We, together, are all building a fantastic future for these kids!