Creative Minds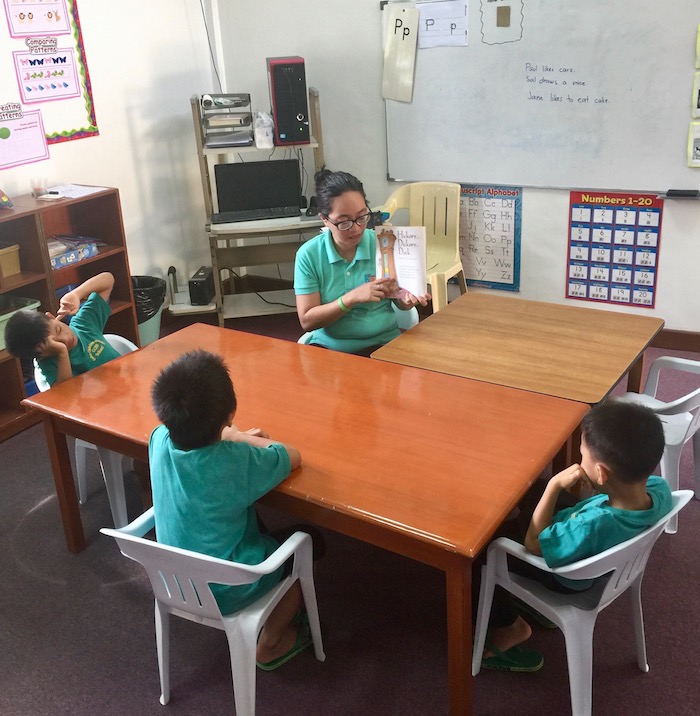 Having conversations with my students helps them learn to interact with their peers and teachers. It has a great impact on their learning and ability to listen as well.
I started this year with just three kids in my classroom. Three kids who love conversation and enjoy sharing their thoughts. One afternoon, during Civics class, one of my students shared with me about one of the CSC aunties (child care workers).
Student 1: Teacher, our auntie just had a baby! (saying it excitedly)
Me: Wow, that's great! Do you know if the baby is a boy or a girl?
Student 1: I don't know.
Student 2: Teacher, I know where the baby comes out.
Me: Where?
Student 2: Here! (referring to his bottom)
Student 1: No Teacher! I heard that a baby comes out from your belly button.
Student 3: Teacher, I know where babies come out of, here in our back.
Student 1: (reacting with a shocked face) No, the baby can't come out of there!
Me: Why?
Student 1: Because our back has a lot of bones. The baby will get hurt!
I love teaching at Cebu Children of Hope School for many reasons. One of them is the creative minds these little children have. You never know what ideas they will share.