Science Can Be Funny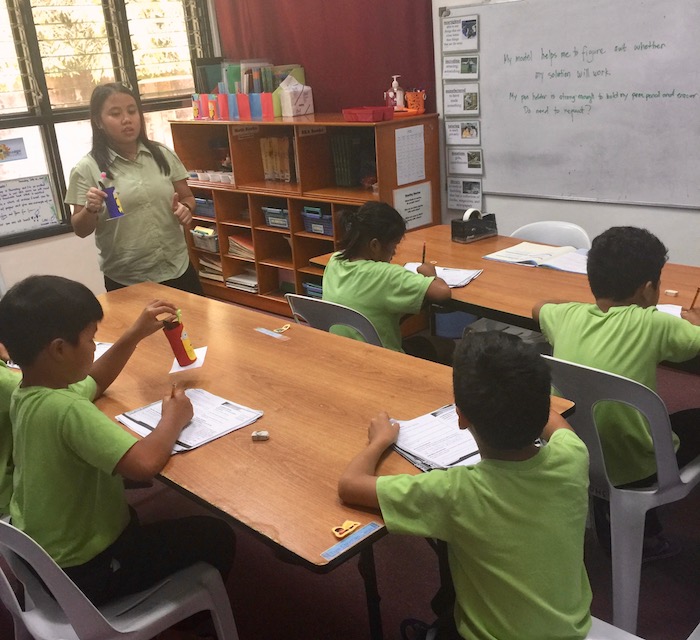 The official school year has begun at CSC! Teacher Lyrah, one of our dedicated and gifted teachers, shared about a science lesson she taught the other day:
Everyone was ready and calm as I stepped into the classroom. The students seemed very excited for the afternoon's discussion entitled "The Scientist and the Science tools."
I asked my students about the science tools and the brainstorming happened like this:
TEACHER: Can you still remember some of the science tools that you learned about last year in your class?
STUDENTS: Yes, Teacher Lyrah!
TEACHER: Tell me about one of those science tools.
STUDENT 1: Teacher, a hand lens.
STUDENT 2: How about a balance?
STUDENT 3: A measuring cup.
STUDENT 4: Thermometer!
TEACHER: WOW! You are really thinking about these tools. What are some others?
I called on one student who hadn't answered yet.
TEACHER: Okay, what is it?
He was very hesitant about his tool and just smiled again.
STUDENT 5: Teacher, how about a telecopter?
He was laughing so hard because he mentioned the tool in a different way. Everyone in the class was puzzled about his answer.
STUDENT 1: What do you mean a telecopter?
Student 5 laughed so hard and kept on saying the word telecopter.
STUDENT 5: (laughing) Teacher, what I mean is a telescope not a telecopter!
TEACHER: A telecopter? That word is a combination of a telescope and a helicopter. Isn't it?
He laughed and said: " Yes, teacher because we use a telescope to see the stars and other flying objects like helicopters."
Then I remembered the time last year when I showed them a telescope and we talked about how it worked.
Everyone in the classroom was amazed with his great new word invention!