Calling All Mathematicians and Scientists!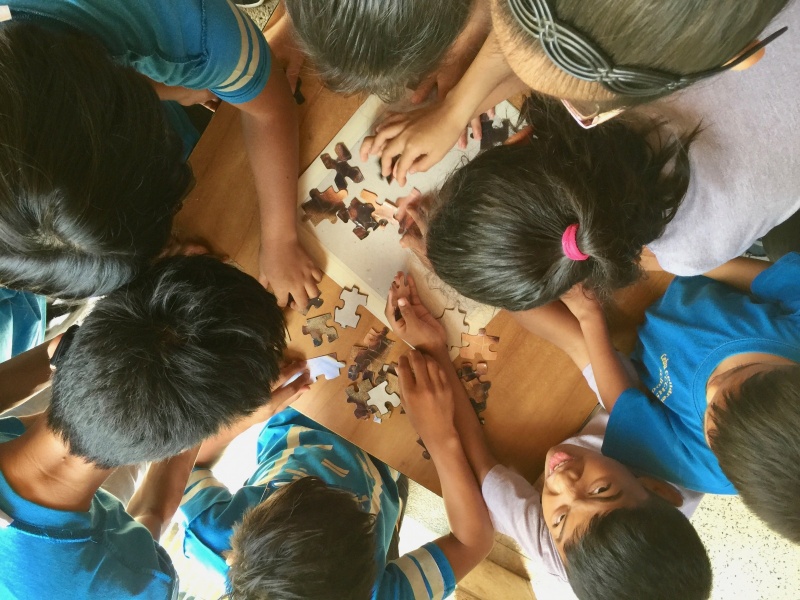 There was A LOT of excitement at Cebu Children of Hope School this past Friday as the children participated in math and science culminating activities. In the morning were the math activities. The children were divided up into four teams (Levels A1 through C3) and they did a "math relay." The first station was the puzzle station where the children had to work together as a team to put together a puzzle showing a famous mathematician (Euclid, Descartes, Newton, and Pascal). After they completed the puzzle each person on the team had to answer an "easy" math question in order to then proceed to station two. At this station the students had to grab different random objects that, combined, would measure exactly one meter. A math question concluded this station as well but this time it was a "medium" math question. At the third station the team leader had to guide each team member as he/she walked on a line blindfolded. This was followed by every child having to answer a "difficult" math question in order to proceed to the last station called Across the River.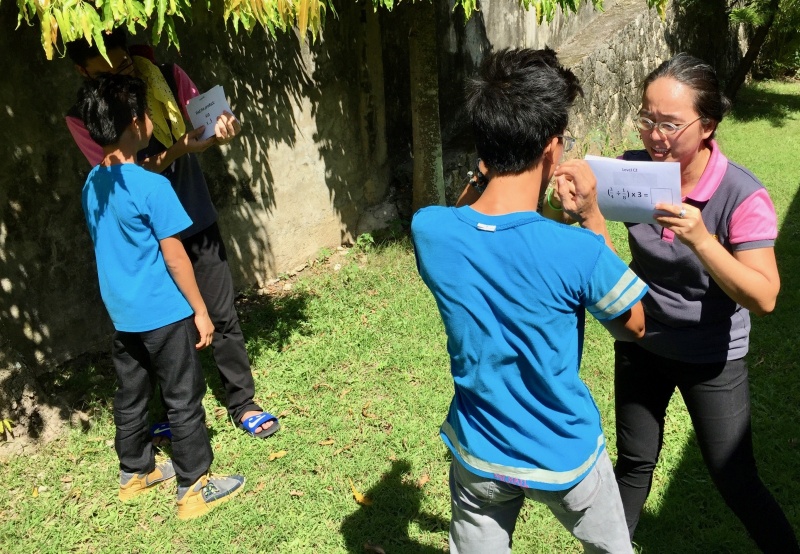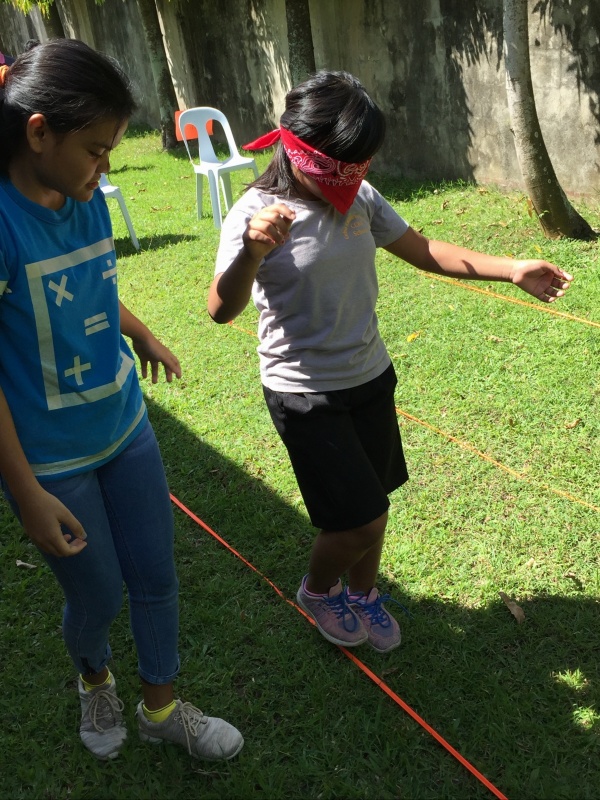 The afternoon was equally exciting as the children competed in science activities. My favorite one was the Ping Pong Hop. Each student had to blow a ping pong ball from one cup to the next, with the successive cups being further away from each other. The other science-themed activities were building a paper tower that could withstand the weight of 5 heavy books, making water rise using a cup and a candle, and a version of cup stacking that tested the children's quickness.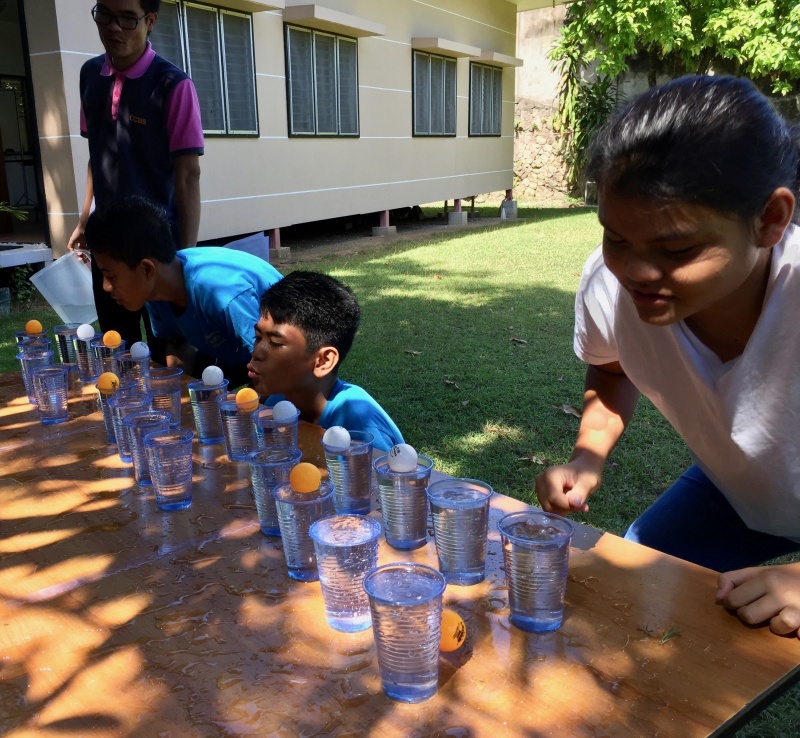 I am surrounded by a great team of teachers who work together to make CCHS a remarkable school, giving kids the skills they need so God can use them in great ways. If you are reading this and you have never visited CSC, please contact our Minnesota office. It is a trip you will never regret!