Thanks for the Trust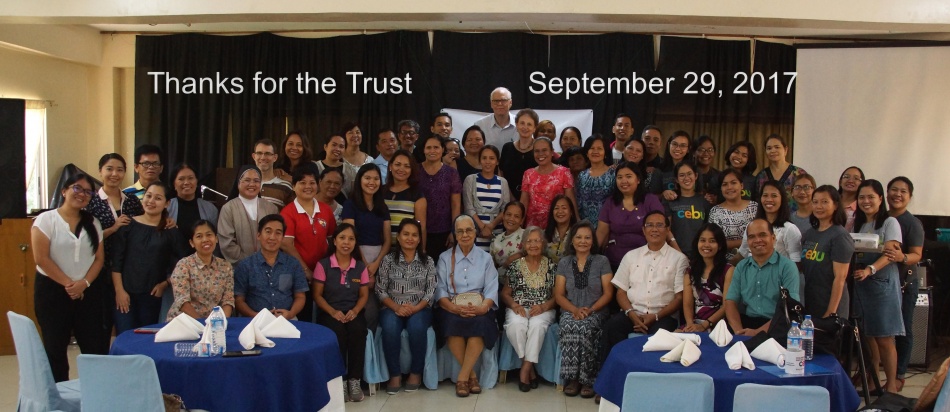 On Friday, September 29, CSC held a luncheon for people who have referred children to us. It was a good time of giving our thanks to them and presenting an update on the ministry. We called the event Thanks for the Trust, because we know that those who refer children to us do so because they trust CSC to provide excellent care for them. Those attending were government social workers, representatives from non-government child caring agencies, community leaders, pastors and CSC workers who have referred children from their communities. As part of our presentation I made the following promises to those who would consider CSC for the referral of a child or children.
1. We will give each referral our careful attention.
2. We will provide quality care for the children we admit.
3. We will strive to keep siblings together. 60% of our children are siblings.
4. When appropriate, we will work for the adoption of our children.
5. We will advocate strongly for the best interests of our children.
6. We will provide a high quality education for our children.
7. We will do our best to keep our children safe.
8. We will hire the best staff available and will invest in their development.
9. We will strive to honor God in all we do at CSC.
10. We will not admit children for whom we cannot provide excellent care. 11. We value your partnership through referrals.
As I was thinking about the Thanks for the Trust event, I thought about how trust is involved in all aspects of our work. People trust us enough to refer children. We trust our workers to do a good job of caring for them. The children come to trust us and, eventually, to share their life experiences and feelings with our counselors and house parents. And our supporters trust CSC enough to give of their financial resources to the ministry. That trust is crucial and we strive to keep it with honest and timely reporting on the work we do and the needs we face and meet. Thanks for the trust, everybody. We are humbled and encouraged by it.