Solidarity Fellowship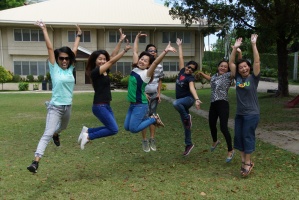 Big and small changes are happening at CSC. Whatever the size is, our arms are wide open in welcoming these changes. Sometimes in our lives "cool change" is needed and same is true for companies and ministries.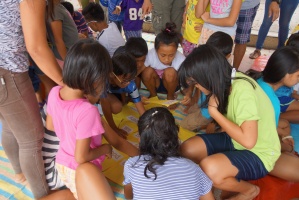 Last year we hired a Social Work Director and hired two more Social Workers to be on staff. This department had a big change with Carmelita Baya's retirement, our long time Social Worker. Just like the rest of the departments at CSC, Social Work has a vital role in the lives of our children. They are in the front row in admitting new CSC children and one of the many hands that prepare the children for adoption.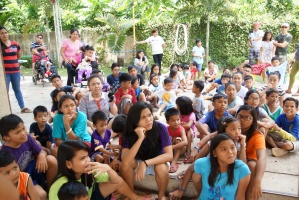 My department, Child Development, and Social Work works hand in hand. Together with the Counselors, our departments meet every month to talk about updates on each child. Our departments needs to be on the same page in writing our reports. Child Development needs to know where the child's paperwork is at and at the same time, Social Work needs to know of any challenges and progress our children meet.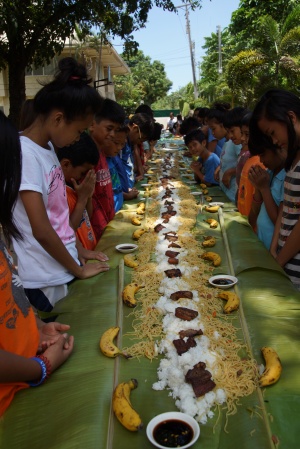 Last April, the two departments held a joint event together with all of our school age kids. The said event was to bring solidarity amongst the children at CSC, solidarity amongst the Child Development and Social Work staff and fellowship amongst the workers and the children. It was an event full of creativity, beaming faces, bible verses and oneness. The children got to know their Social Workers and what an important role they have in their lives.
To show solidarity and to enjoy our fellowship even more, we ended our event with a very good lunch: Boodle Fight! Our houseparents lined up a long line of tables on the driveway; using banana leaves, our cooks laid out rice, pancit and grilled pork on the table and everyone: the children and the CSC workers dig in to a scrumptious lunch using their bare hands!