CCSSC does it again!
So many people work together to make CSC go. Years ago, our friends in Canada put together an organization to help support the ministry in Cebu. The Cebu Children's Shelter Society of Canada was former by people who had lived in Cebu and knew about the work that we were doing. CCSSC is an entirely volunteer-run organization that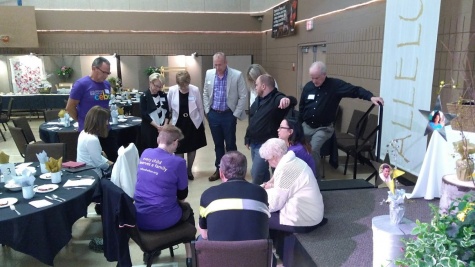 sends all the money that comes in to Cebu for the ministry. Every year they have a banquet and auction as a fund raiser for the ministry. I have had the pleasure of attending a few of these events and have always been amazed at how hard these volunteers work for the sake of our kids here. It is a labor of love, and the labor is significant - planning, soliciting donations, organizing, displaying, decorating, cooking, greeting, cleaning up, counting, receipting. And lots 0f prayer goes into the event.
It takes many people to make CSC go and these dear folks' love for our children is humbling and very encouraging for our staff. Thank you so much for all you do for the ministry!