Hands and Feet
Life at CSC is not all roses. Just like other ministries, we have our ups and downs but we rise above all our challenges and rest in peace that our God is bigger than those challenges.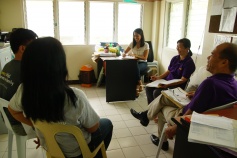 For those of you who do not know my background, I am a licensed Physical Therapist and have been doing the job of a PT until recently when the need of a staff in the Child Development department was urgent. I was moved in this department in July of last year and started my missionary role at the same time.
I tell you, the 9 months in this department was not easy. It is an everyday challenge. I was trained to deal with people who come to me in search of healing for physical ailments and challenges they might have. I am trained and experienced in giving that healing and seeing progress in the every rehabilitation I have with my patient.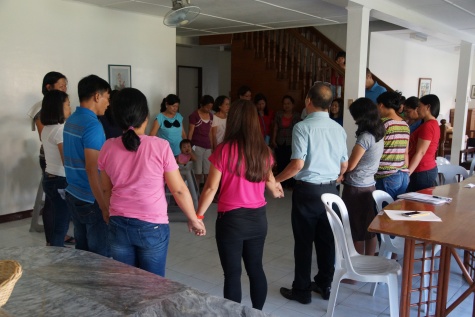 But Child Development department is more than healing physical ailments. It is mentoring the children, attending to the behavioral problems our children have, making sure the houses run smoothly, guiding and supporting our child care workers and houseparents and lots and lots of meeting with the other departments. Though I am not trained and well experienced in this department, I am in awe everyday of God's grace and provision to me and to CSC.
Managing people is a hard task. We are created with different personalities, temperaments and ideals. It is amazing though that in all of that, we find a best friend, a match, a partner that would understand our weakness and strength. Here are at CSC, we have a hundred and plus employee; local and foreign.
The other day I was wondering, even with the differences of our views and culture, why are we effective? Why has CSC grown into a much larger orphanage? Why are we great at what we are doing?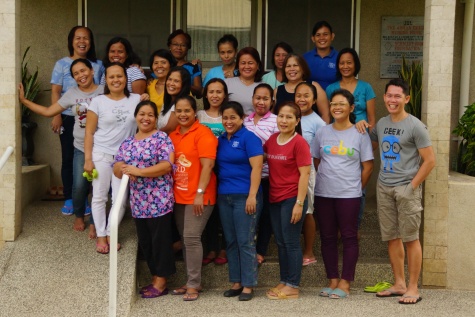 The three houses at the shelter recently had each of their house meetings. The houses do this four times a year to discuss concerns, updates and give reminders. While I was sitting in one, the answers to my questions were right in front of me. Our workers are very passionate in what they do. They have a heart for the children and for the ministry. They love their jobs. And CSC has become their ministry.
In the era of technologies, gadgets and social media people are becoming more and more discontented; wanting what they don't have that others have. CSC is very blessed with committed and loyal workers. We have workers who have been at CSC even before I was born and still doing what they have been doing in the past 30 years. Our workers are content, not because they don't want change or progress but because they fill each other's weaknesses and strengths. They are the hands and feet of CSC.