Showing appreciation/Giving thanks
One of the values that guides CSC is especially important to me. We need to be thankful people. And we need to express that thanks. It starts with hearts of thanksgiving to God, the Giver of all gifts. Even though we may thank Him regularly in personal or family prayers, it is important to be intentional about group times of thanksgiving, like staff or team meetings or through corporate prayers at church or small groups. At CSC we need to unify our thinking around thankfulness, because, without God's provision, our efforts are just not enough.
But we also need to be thankful to those around us. At CSC, we need to continually express our thanks to those who support us financially and through prayers. In many ways, this kind of thankfulness is an organizational lifestyle. Every gift should be acknowledged and in a timely manner. The personal touch is important; we should send personal notes with receipts. We are even working on sending occasional thank you notes from the staff in Cebu, when possible. Every form of thanks is important and beneficial because, without the provision of our friends, the efforts of the staff are just not enough.
Here in Cebu, we are aware of the need to teach thankfulness to our CSC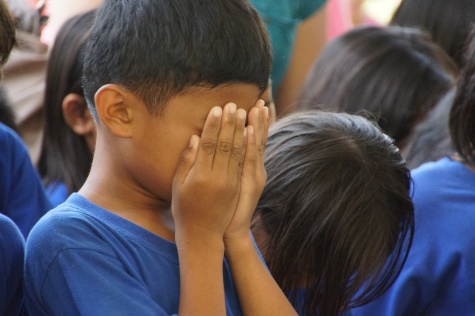 children. Although they have had difficulties in their lives, God has been good to bring them to CSC and to give them a second chance at family. People give sacrificially to help provide for their care. Aunties and staff show them kindness. The food is good and plentiful. Their medical needs are met. They have a great school to attend with loving and talented teachers. And many of them will eventually go to an adoptive family that will open their homes and lives to them. We need to help build a foundation of thankfulness for their lives that will help them understand their debt of gratitude to God, CSC and their adoptive families. I wish you could join our kids for their nightly prayers with their houseparents or a staff member. They almost always remember to thank God for our dear supporters, as they should. The kids know that it takes a lot of money to keep CSC going and to allow them to live in a healthy and comfortable way. And they know where it comes from.
Thank you for visiting our site and for reading this blog. Thanks for your interest in CSC and for the gifts and prayers that you might be willing to offer to help us love and care for these children. Thank you so much!