Arrivals!
Two of CSC's best friends are here at the same time! Ronald Dee, is a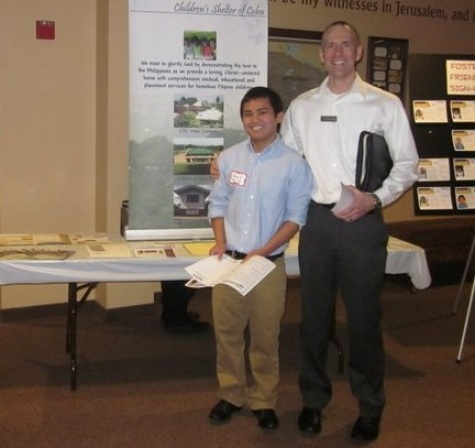 former resident who has kept close to the ministry over the years. He has spoken on behalf of CSC, including being a banquet speaker, and has been an encouragement to other adoptees in Minnesota. He is an engineer with Minnesota Department of Transportation. His wife Janna is here with him. Both are here to learn more about the ministry and how they might possibly become involved here in Cebu.
Our other visitor isn't really a visitor at all. Matt Buley is here to do his usual great job of encouraging the staff learning more about the needs and priorities here in Cebu. His timing for coming is great, with lots of transitions and changes happening here. As a staff, it is important for us to be regularly reminded of the work of the stateside organization in raising funds and contributing in many other ways to the ministry. And it is always great to see what a good person we have leading the organization and seeing his heart for the work here. Matt always lifts us up when he is here!