Let's Eat!
Food is made up of nutrients that are very essential for our bodies. It is good to teach kids the importance of eating nutritious foods.
Every July is Nutrition Month for all schools in the Philippines. On July 28 we had our culminating program for Nutrition Month. Lots of activities were prepared and the kids were very excited. There were coloring activities, preparing and cooking food and classifying pictures of different foods. The kids enjoyed the coloring activities. They also liked being involved in preparing and cooking food. The kids were divided into groups and each group was assigned a food to prepare and cook. The different groups made garlic bread, chicken nuggets, fruit cocktail and calamansi juice.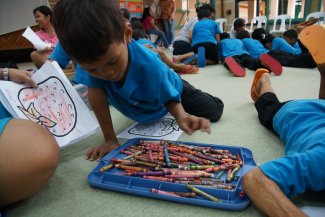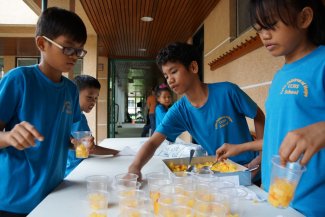 During the classifying foods activity, the groups cut out pictures of different foods and classified them into three categories: Go, Grow and Glow foods. Then they glued the pictures on a poster explained their work.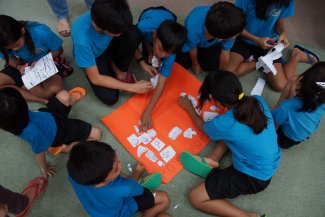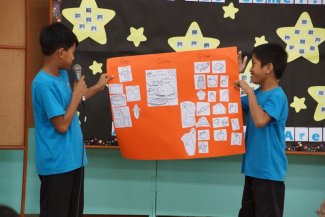 One of the students who was reporting for his group kept practicing his lines and asked, "Teacher, sakto ba ko? (Teacher, am I right?) Go foods give us energy, Grow foods give us protein and Glow foods give us vitamins and minerals." I answered him with a nod of my head and a thumbs up.
At the end of the program, the kids enjoyed eating the food they had prepared and cooked. Yum!