I'm Just a Kid
"I'm just a kid and you are a teacher."
I laughed and I was amazed at the same time when I heard this statement from one of my students. We were doing our oral development activity when one of my students refused to make his own sentence using the new words we had learned that day. Other students were thinking hard and constructing sentences using the words, but this student was struggling.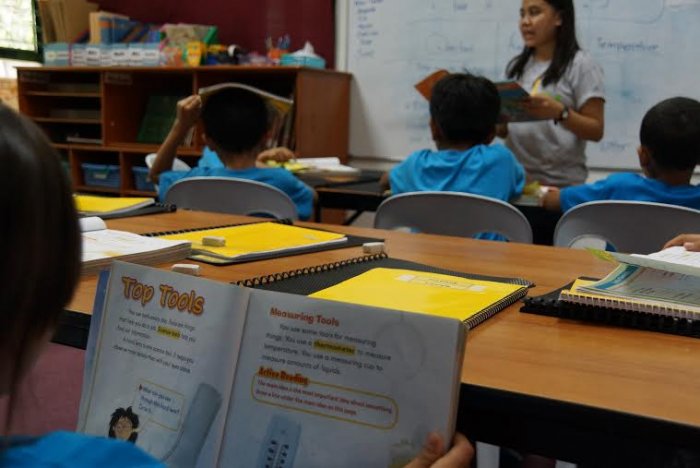 I called on him and at first he was very hesitant to share because he was not ready. He hadn't formulated even one sentence in his mind, so I gave him few more minutes to think. The class discussion had been really good; other students were enjoying the activity and sharing their sentences.
Again I called on the student and I said, "Hey buddy, I think you're ready to share your sentence with us. You look like you have been thinking hard." He smiled and looked at his classmates. They cheered for him and encouraged him by saying, "Try lang." (English-Cebuano for "try please")
I stood beside him, cheering him on and praising him as well. He stared at me and said in a nervous voice, "Teacher, I'm just a kid and you are a teacher." I caught myself beginning to laugh when he uttered these words.
Then I stopped and told the student and all of his classmates, "Yes, you are all kids and you're still young and I was once a kid too. But let me ask you these questions: Where are you right now? Why are we here? Have you thought that maybe we both have the same goal and purpose?
We are here in school to study and to learn. This doesn't mean that I'm a teacher and I know everything. It's not as simple as that. Learning is a two-way process. You learn from me and I also learn from you. I'm here to help, teach, guide and mold you to be a better person in the future."
After our conversation, the student was able to formulate his own sentence and everybody clapped for him. In the back of my mind I told myself I'm lucky to be a teacher. I may not be rich with jewels, but I'm rich with good and happy memories because of my experiences. I have a lot of memories already to ponder in the future.