Surgeons!
They can do pretty much anything! It's amazing! OK, they're not your regular surgeons. They are CSC's construction surgeons and they can create or reconfigure almost anything to make it better or different.
So we (Principal Cris and I) had this idea to rearrange the principal's office during the summer break to open up the space and make it useable for a resource room when kids needed behavioral or academic help away from their peers. The trouble is that the office is tiny and has built-in cabinets across the middle of it, dividing the space into two little rooms. We asked Jerry, the head surgeon (aka CSC Facilities Director), if he could reconfigure the office to make it one space, taking out the cabinets and mounting them on a different wall so they could still be used. Another idea was to have sliding doors made to still have the option of closing off the office when more privacy is needed.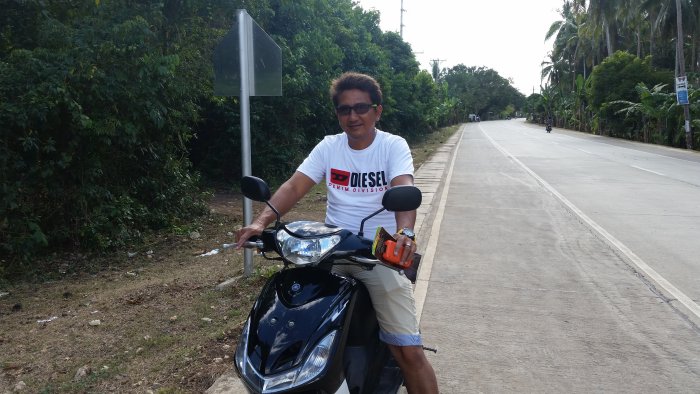 School ended last week, so Jerry and his team of surgeons got going right away. Cio (CSC construction and maintenance) is the main surgeon when it comes to these kinds of projects, so he started to carefully extract the shelves without wreaking them. Verhilio (CSC maintenance and plumbling) was support surgeon and Bobong (school maintenance) helped with moving the shelves once they were cut out.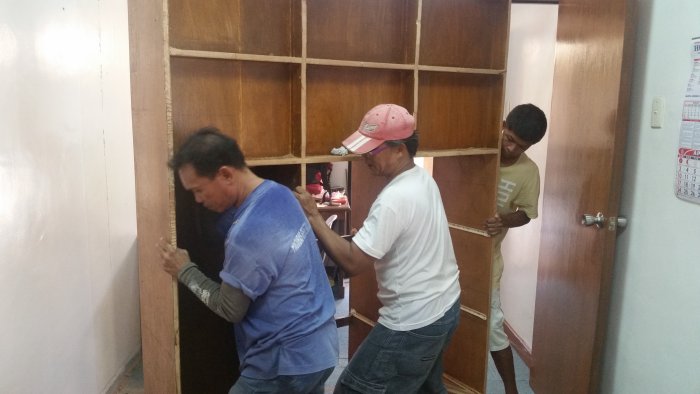 And so before our very eyes, we can now envision a new function for the principal's office. These guys are great. They tackle projects without hesitation and think anything is possible. I guess it is!