The Art Exhibit of Creative Young Minds
Last week the Cebu Children of Hope School students participated in a Art Exhibit at school. They had been working on different art projects throughout the school year in art class. Teacher Jimmer their art teacher decided to display and sell their work in an exhibit. The evening started off with a ribbon cutting and the opening of the exhibit. People enjoyed looking at the art, visiting with one another and enjoying snacks and refreshments.The kids were proud to display their artwork for all to see.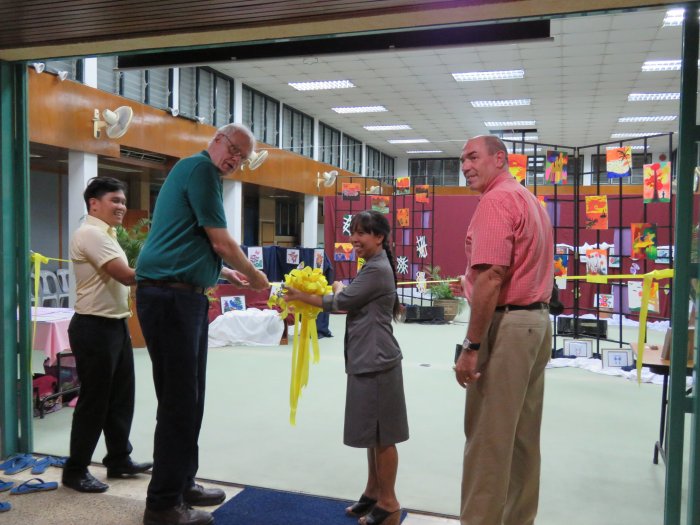 For the Opening of the exhibit, uncle Paul cutting the ribbon. Teacher Cris, Teacher Jimmer and uncle Mitch holding the ribbon.