Wheelchairs of Hope
Two weeks ago, my family (Joel, Ethan, Shari, Paul) and I had the great opportunity to visit friends and relatives in Japan. Joel, Shari and I spoke at Kurume Christ Church (previously described by Shari in her blog) about CSC and their foster friends. We also had the chance to visit Wheelchairs of Hope.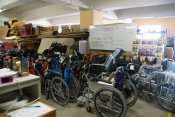 Wheelchairs of Hope is a non-profit organization in Japan that refurbishes and distributes used wheelchairs donated by companies, individuals and other organizations. Their main beneficiaries are the countries around Asia. As of February 9, 2016, they have given away 2,000+ wheelchairs all over Asia including the Philippines.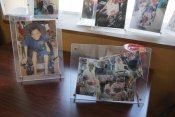 In 2009, through the connections of friends in Japan, Wheelchairs of Hope donated a wheelchair to CSC. Since then, we have been in their minds as a wheelchair recipient. Whenever they ship wheelchairs to the Philippines, Wheelchairs of Hope never fails to contact us and ask if we need a wheelchair or two. It was a wonderful surprise to see a picture of John Ray, who received a wheelchair from them, at their warehouse. Even though it was 7 years ago, they kept John Ray's picture in a frame, never forgetting the little time they shared with him. One of the people who came to CSC in 2009 still remembered John Ray and asked how he is doing.
I like visiting and hearing stories about other organizations and foundations that have a heart like Children's Shelter of Cebu; at the same time, sharing our story with them. God uses different people from different walks of life to serve His people and glorify His name. Having visited Wheelchairs of Hope made me proud of the work we are doing at CSC and humble at the same time.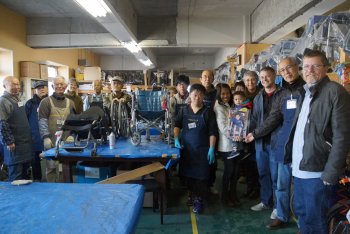 "In a large house there are articles not only of gold and silver, but also of wood and clay; some are for special purposes and some for common use. Those who cleanse themselves from the latter will be instruments for special purposes, made holy, useful to the Master and prepared to do any good work."—2 Timothy 2:20-21 NIV