How Does My Hair Look?
"How does my hair look? Does it look cool?" As I turn around, I see hair standing straight up, styled with gel, and filled will many different colors. Underneath it all, there is a young boy's smile staring up at me. Many of the boys at the shelter enjoy styling their hair (sometimes even more than the girls do!). It has been fun to see all the "cool" hairstyles at the shelter. Even more than the hairstyles, the smiles on each face are priceless. Enjoy these pictures of some of the coolest hairstyles here at CSC!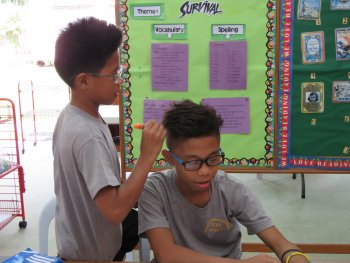 Coloring and styling each other's hair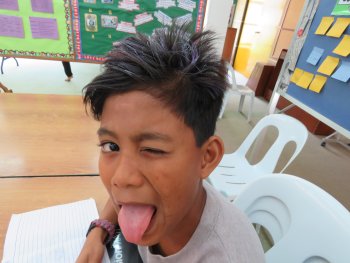 Purple hair!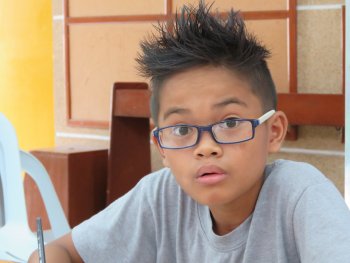 That hair stands up so tall!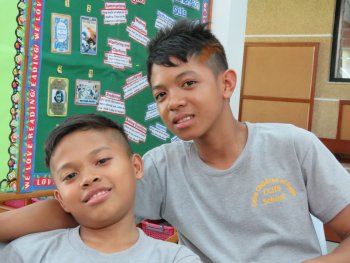 Look at those orange streaks!