A Special Friend
You guys all know Wilmar. You see him playing basketball, riding a bike, holding a toy lion, crocodile or a dinosaur or you see him just sitting and singing a song or two. Wilmar receives a lot of support at the school and shelter.
At school, Wilmar has three different teachers and one physical therapist. Yup, we make sure these kids get what they need. So yeah, Wilmar has teachers supporting him, but what about a friend? Who plays with him at the shelter? Who helps him line up? Who holds his hand during school programs?
Well, there is one special friend and classmate who assists Wilmar in all of these. This girl sang a duet with Wilmar in the last music recital. She holds Wilmar's hand when going up and down to the stage; she walks with him to the next class and works on classroom activities with him. Even her classmates know who Wilmar should sit with. And she is very happy to do all of this. No complaints.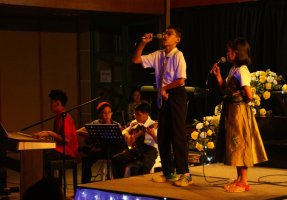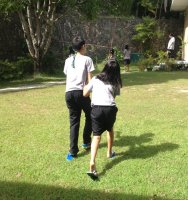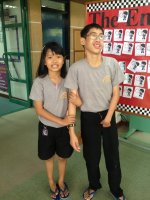 This girl is also close to the rest of the special needs kids/adults in her house. She sees them as equal. She has a big heart for them. Now, that's one special friend!