The "business" of CSC
CSC is in the "business" of loving kids. Of course our ministry has a much longer mission statement, and any of our business-type documents would describe what we do in a more complex manner. However, when it comes down to what CSC does, it really and truly is, plain and simple: we love our kids.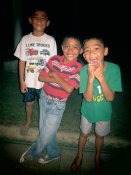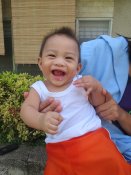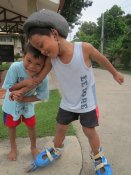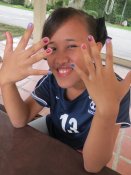 And because we love them, we want what is best for them. And what is best for them usually means leaving CSC and becoming part of their own forever family.
In the last few weeks of 2015 and in the first several days of 2016, CSC has welcomed a handful of loving adoptive families, and said goodbye to many precious children. This is the nature of our work and every goodbye is an answered prayer. Though the tears may fall as we wave at departing vehicles, we are all truly happy to witness God's handiwork.
It is such a pleasure to meet and get to know adoptive families. How they arrive to the shelter so excited and already in love with a child that they have usually only seen in pictures and read about in a few reports amazes me every time. I love when they share their stories of how God gave them this particular child or how He let them know they needed to adopt those siblings. And how understanding these families are about what their child(ren) are going through: the fears they have, the uncertainty. One family that adopted a young boy last year always spoke about how brave he was to be leaving everything he had ever known. And I am again in awe of how God works and how He brings families to CSC to take children that have been loved powerfully here so that they will be loved powerfully elsewhere.
A new year has started and I know that in this coming year there will be more kids to leave CSC, and more families to come. Business as usual. And what a blessed "business" it is!