Tree of History
The Christmas tree is up at the school. The kids use their pictures to make star ornaments for the tree. New and old ornaments hang and twist in the breeze.
The many pictures draw in the kids. The kids like to see how they have changed and grown from their ornament pictures of past years.
On this one side of the tree there is a kid who has been at CSC 14 years, the next star ornament is a kid who arrived last month, and so many others in between.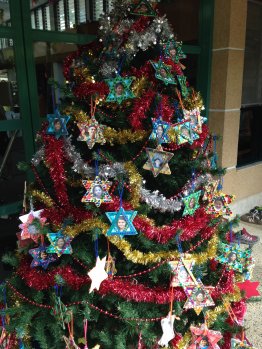 The kids can see a part of their history on this tree.