CSC's Cornucopia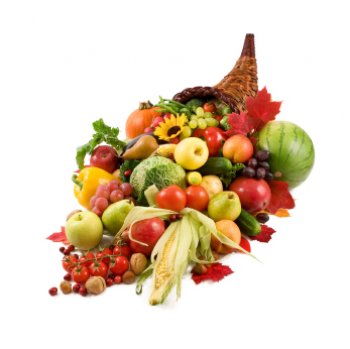 Webster defines a cornucopia as "a curved goat's horn overflowing with fruit and ears of grain that is used as a decorative motif emblematic of abundance." For most of our children, the concept of abundance is a foreign one. They grew up always on the deficit side of things, not having enough food, clothing, safety, medicine, shelter, love. Abundance was something that the rich people had. Their cornucopia was "overflowing." They had more than they needed while our kids struggled to stay alive.
At CSC, these same kids have experienced abundance in ways they never dreamed possible. Enough food, enough clean water, enough safety, attention and love. What a miracle! Our dear supporters are God's agents of abundance at CSC. In our 37 years of ministry in Cebu we have never missed a single meal for our kids!That is hundreds of thousands of meals without a disruption. And we have never had to deny any CSC child needed medicines or medical care. Never. Thanks to the faithful giving and praying of our CSC family, we have had a cornucopia of blessings to share with children who need us so very much.
Thanks to all who have given to CSC out of their abundance over the years. Thanks for making a huge difference in the lives of so many kids. Happy Thanksgiving.