Prayers
Houseparents get a night off each week to relax and take a breather from the past week. Most missionary staff fill in for a shift on a rotating basis to help out and hang out with the kids when the houseparents are gone. At the end of the night, after reading a book or two to the kids, we spend time in prayer. Often there is at least one or two kids who want to pray. Prayer is the way each home closes their night, whether or not the houseparents are home. Some kids are well versed in the tradition, others are still skeptical, but all children are present and know that this is what we do.
This past week I was on duty in Eicher home as Dondon and Ivy had a night off. Just before the smaller boys were going to bed, I was praying with them and when I ended and was sending them to their rooms, one boy spoke up...
"Auntie Megan, he wants to pray," he says pointing at a three-year old.
"Oh, ok. Sure!" I respond. I encourage this boy to go ahead and this is what we hear....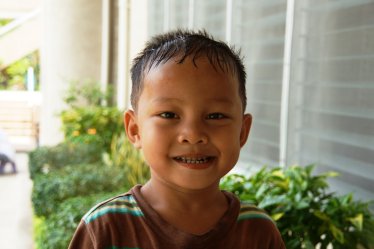 "Dear Lord....Thank you, Lord...Lord, Lord...Thank you, God. Amen."
Hugs are given and boys are climbing in bed. As I leave for the night, I can't help but think of the faith of a child and the way God is changing lives at CSC. He has aunties, uncles, and friends guiding him and leading him to God. He knows how to close his eyes, fold his hands, and call on the name of the Lord. I'm grateful, that even at a young age, the children at CSC are learning from their caregivers and peers what it means to follow God with their hearts and lives, and that they're learning the importance of prayer!