Sign Language
"No significant learning can occur without a significant relationship."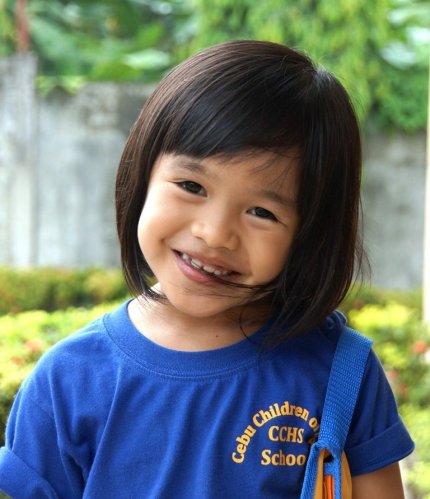 At first I was unsure and nervous about how to establish a teacher-student relationship with this sweet little girl. I had noticed she sometimes got upset when a lesson was hard for her. But with proper encouragement, motivation, and guidance, she now seems to have developed a readiness to face the challenges of our lessons.
It started off one day in Math when she called to me, "Teacher, ale."(which means please come over here). I was puzzled about what she wanted. She whispered to me and said, "Can you sit beside me?" This gesture helped me realize she was having a hard time with the lesson.
As the days have passed, this has become our routine. When she needs me, she just calls my name and nods her head. Calling my name and nodding her head is our sign language and we both understand.
Recently one day during our Math class, I tried to sit beside her without having received the sign. She resisted and said, "No teacher, I know this." I learned that day to wait for her signal.
Establishing a teacher-student relationship is very significant. It is how we as teachers establish trust and boost a student's confidence. Perhaps, we are not only a teacher, but also a friend.