Group 1 Girls
Individualized Instruction (II) at CCHS is an intervention that helps students improve their academic skills, especially in reading. But teaching II with Group 1 has been a bit different since it is a group of lively little girls rather than a one-on-one session. They practice their beginning reading skills by reviewing their story selections and high frequency words. After that they choose a book from the classroom mini-library and I read it to them. The girls take turns choosing the book for the day. Recently one of the girls chose the book Why? by Miriam Frost. This book is full of "why" questions, so it's perfect for building reading comprehension skills.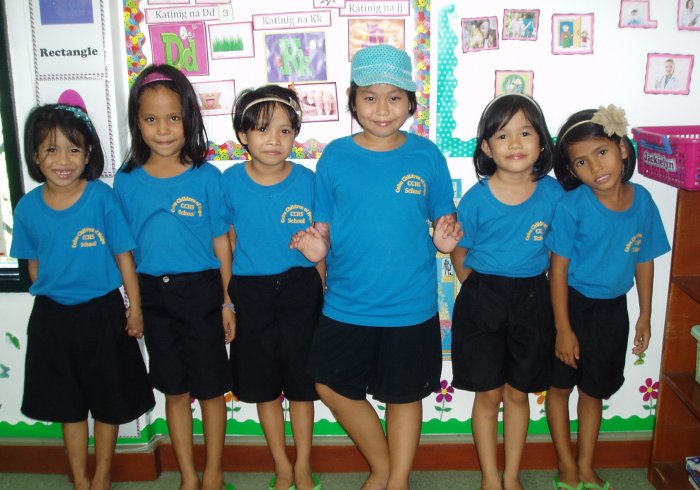 The conversation while reading the book with the girls went something like this:
Question: Why is the snow cold and not warm?
Answer: Because it's ice.
Question: Why do we fall down but not up?
Answer: Because we slide.
Question: Why do bats sleep upside down but not right side up?
Answer: Because the bats don't have hands to hold. That's why he sleeps that way.
Question: Why do we stand on our feet but not on our hands?
Answer: Alangan! matumba manta if mag tindog sa atong kamot. (English translation: We will fall down if we use our hands.) This was said in a tone of voice implying, oh come on teacher, you know the answer!
The girls are very cute! My prayer is that they will continue to love and value books as they grow up.