Auntie Warlita Retires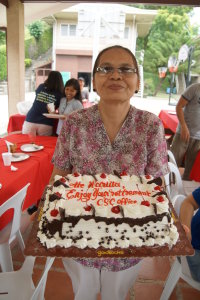 Auntie Warlita has worked as a nurse at CSC since 1997. She has taken hundreds of children to the doctor in the past 18 years. Lovingly taken care of and prayed for the kids and the ministry of CSC. Her love, dedication, and Godly example was a great encouragement to everyone she came into contact with. All of us at CSC were blessed to have her be a part of our lives the past 18 years.
On September 30th we had a farewell party and lunch for Auntie Warlita hosted by the nurses. Uncle Mitch shared about Warlita followed by a lunch with many of the CSC workers. A wonderful time of fellowship, laughs, and appreciation to Auntie Warlita was had by all.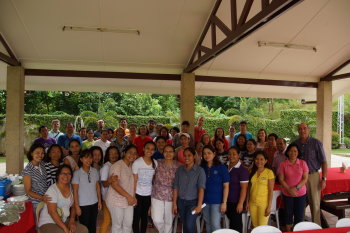 Thank you for your ministry to CSC Auntie Warlita. May God bless you as you continue to serve Him!