Reading for Everyone
The final activity related to CCHS's Reading Challenge was a trip to the Cebu City Public Library, so the kids headed out to visit the library one day last week. The trip was meant to be the kids' reward for doing such a great job during the Challenge, but another underlying purpose was to expose them to the idea of a public library. Unlike most communities in the United States, the existence of public libraries in the Philippines is rare, so most people have little or no opportunity to avail themselves of the multitude of services public libraries provide. The Cebu City Public Library is the only public library in the city of 870,000 people!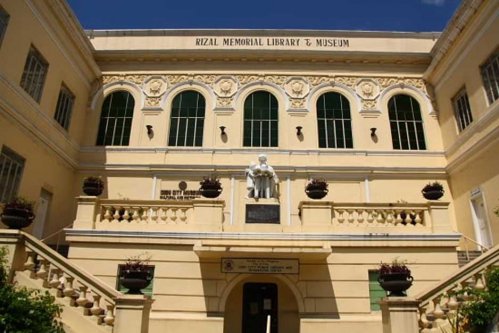 When we got to the library, the head librarian welcomed us and explained what a public library is. Then the kids were allowed to browse through the books in the children's section for about thirty minutes. Great fun! Most of our children have not had the opportunity to read books when they arrive at the shelter. The idea of being able to look at and read books whenever they want is a foreign experience, so they thoroughly enjoy our school library and the mini-libraries in the classrooms and houses. This was another chance to be exposed to books in a different environment.
While we were at the library, we learned about a program to bring books into the communities in the city. Books bags are distributed by the library to kindergarten and first grade students and their families for them to keep at their homes for one week. The book bags are returned after a week and the family is given another bag for the next week. It's sort of a creative revolving check-out system. Coupled with the book bag distribution are sessions teaching the parents how to read with their children. It was encouraging to hear the public library is reaching out into the communities in this way.
The kids are still pumped about reading and continue to challenge themselves by reading a lot. Right now they are into book series and books related to what they are studying in science class. Maybe that will shift to books about countries and people around the world since United Nations Day is coming up. We'll see...