Heroes
Last Friday was September 11, a pretty regular day at our school. American Studies, a class for the students who are matched with their adoptive families, was a bit pathetic because we were missing some members due to an outbreak of sore eyes, the Filipino version of pink eye. Since the numbers were down and we had a shortened class period for an all-school event in the afternoon, I was trying to decide how to spend the class time with only two students. Continuing with our study of famous Americans didn't seem like the best option. Teacher Amanda suggested maybe we should talk about 9/11 since it was the anniversary of the attack and it is a significant event the kids should at least be aware of. I took Amanda up on her suggestion. I already had material related to the topic and decided to read a realistic fiction story describing the event through the eyes of a young boy whose uncle was a NYC firefighter.
As we read the story I tried to fill in details and put the event in some sort of context for the girls. They barely know where New York is located much less anything that has happened there. I wasn't exactly sure how much they were actually comprehending because they were kind of quiet, but this was understandable considering the topic. I plowed ahead. After we read the story, which concluded with thoughts on heroism, I asked the girls if there was anyone they thought of as their heroes; someone they looked up to or had helped them in a significant way. Without much hesitation one of the girls said,"the aunties and uncles" and the other one said, "my mom and dad."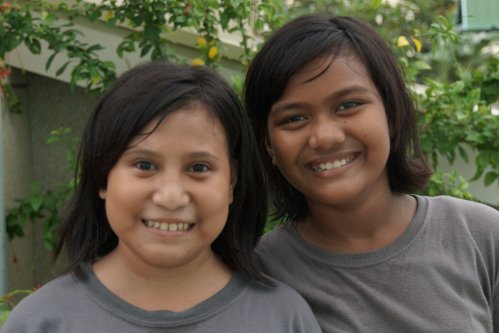 Well, I guess they got it. It was a bit hard not to cry right there, so I smiled.