Biking is Fun
Learning how to ride a bicycle is an early moment of accomplishment and freedom for a child. It is difficult to balance and pedal all at once while steering to avoid obstacles and other people. Of course a child will be proud of themselves when they learn how to put it all together to ride a bicycle down the driveway. Guiding the bicycle where to go starts to give a child an idea of freedom.
I enjoy riding a bicycle. I must confess; I have more than one bicycle. Watching a child wobbling along on two wheels finding their sense of balance brings a smile to my face. When they finally get the hang of it I will shout for joy along with them.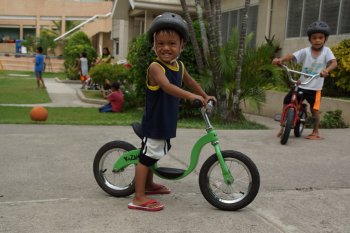 This little guy is learning how to balance without the complications of pedaling.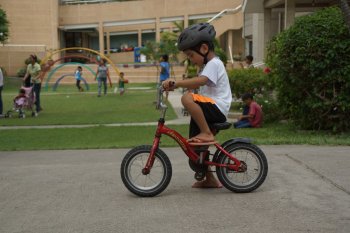 This guy is hesitantly figuring out how to start from a stand still.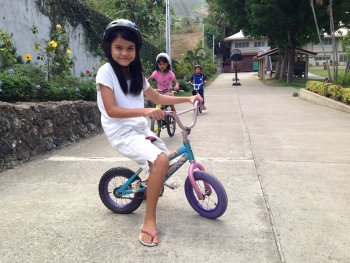 This young lady took a few pointers from me and in an afternoon put it all together.
It is so much riding around! It is even more fun with puddles!