God bless and Godspeed to you, Auntie Sandy!
Last Saturday, the staff, the Aunties, Uncles and children of CSC sang the traditional farewell song for and prayed over Auntie Sandy. It was a surreal experience to be saying goodbye to one of CSC's founders. Auntie Sandy has been a fixture at CSC for the past 36 years. She is a very important and real part of so many of our children's and adoptive families' stories. She has left an impressive legacy and she will not be forgotten.
There are many things we will miss about Auntie Sandy: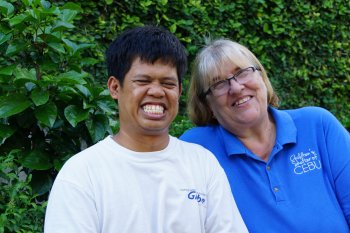 Like the fact, that she and only she, can put that beaming smile on Joemar's face! :)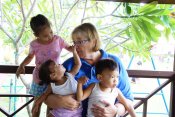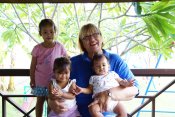 The fact that her arms and her heart are always open for a child in need of loving.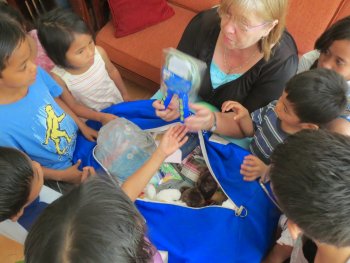 Her excitement when passing out donations!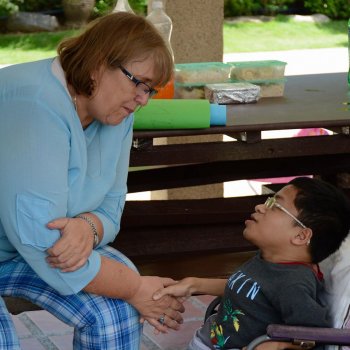 How she values and and encourages others.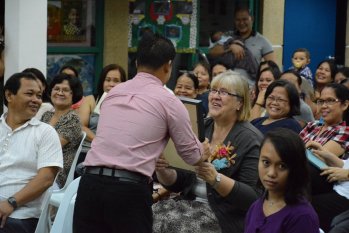 What she means to everyone at CSC: Aunties, Uncles, staff and children.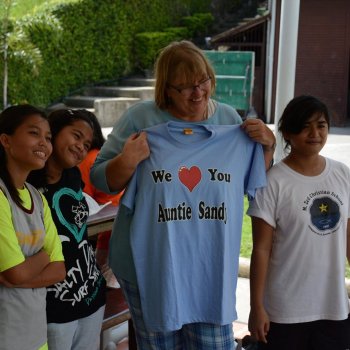 How much she loves the color blue! ;)
There are so many more things about Auntie Sandy that we miss; I cannot possibly list them all here. And truth be told, her absence is felt every day, but the shelter that she and others started all those years ago, must continue on and move forward. Because there are still children that need help. God's work is not done in Cebu. And though CSC will not be the same without her as it was with her, she has left a foundation upon which this ministry can and will build.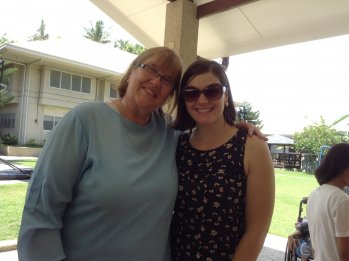 I have had the privilege of working alongside Auntie Sandy for the past few years. I first started working at CSC in 2011, serving as the Interm Child Development Director while Sandy had a year-long furlough in MN. What a whirlwind year of learning and growth that was! When she returned and resumed her role as the Director, I became an additional member of the Child Development team, working also with Ruth and Amy. In preparing for Sandy's retirement, I was asked to direct the Child Development department. It is an honor I have accepted. I have learned much in the 4 years I have been here and I know I will continue to learn. Thank you, Auntie Sandy, for your wisdom shared and the opportunity to watch you at work.
God Bless and Godspeed to you, Auntie Sandy!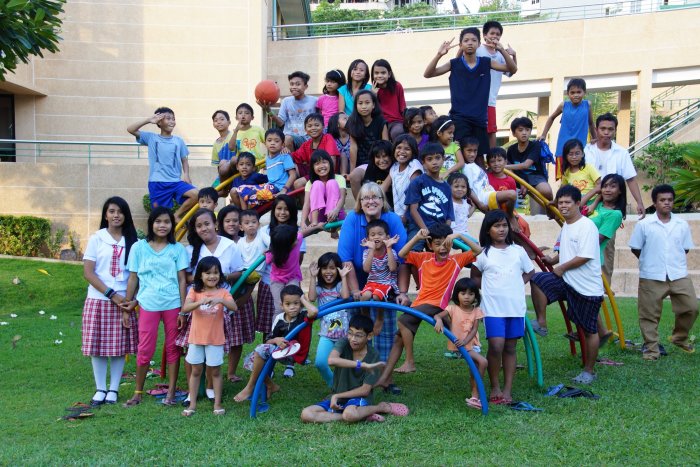 Please pray for Auntie Sandy as she continues to serve CSC in MN over the next year and as she moves into retirement, that God will continue to use her to further His kingdom. Please pray for CSC in Cebu as well. I would appreciate your prayers as I start my new position and as the Child Development team learns to function with only three members now instead of four.