Update on Julieto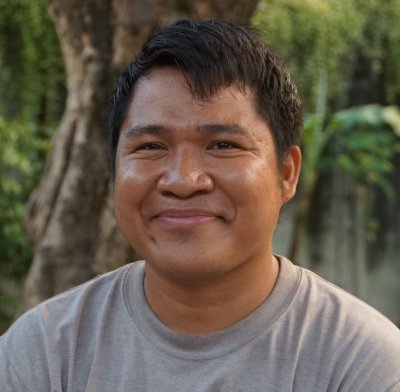 Many people who are familiar with CSC are familiar with Julieto. He hasn't been around much the past several months because he's been working as a baker. It was pretty exciting news when he got his job. You maybe read about it on facebook or heard about it from someone else connected with CSC.
I've been looking through old blog posts and seeing Julieto the other day made me think about some of the posts I read. He's had quite a journey through his time at CSC and it's been great to get to know him a little bit. You should get to know him better and read these two old posts!
As I mentioned earlier he finally got that job as a baker. It's common for many jobs in the Philippines for people to be employed on short contracts, usually six months or so. Julieto enjoyed his job and recently fulfilled his contract but he's glad to have a little break. He was working very hard, often picking up overtime shifts and most of us rarely saw him.
That was last week and he's already looking for more work. Please pray for Julieto and that God will lead him as he looks for the next thing!