Therapy Room Gets Dolled Up!
If you read Peter Arneson's past blog about the Therapy Department, you will remember that we were in the process of taking out the Jacuzzi inside the therapy room. Uncle Jerry was taking a warm dip in the picture in the blog.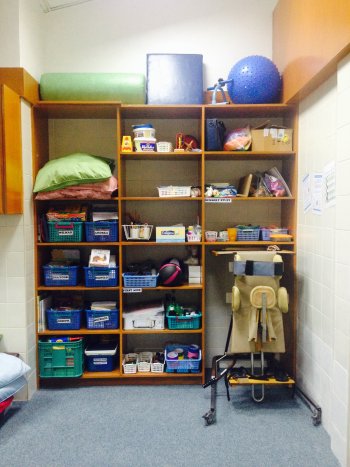 Well, we have removed the Jacuzzi and replaced it with more shelves. We also have new carpeting! During the process of remodeling, I contemplated putting in a sensory wall and a climbing wall for the benefit of most of the kids we service. With the help of Uncle Jerry's team, we were able to put up a climbing wall and a sensory wall. The sensory wall consists of four panels: textures, gadgets, magnets and falling objects.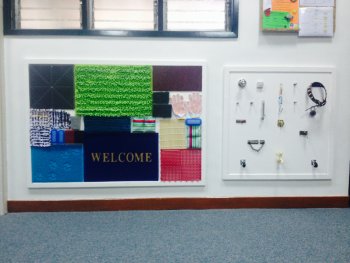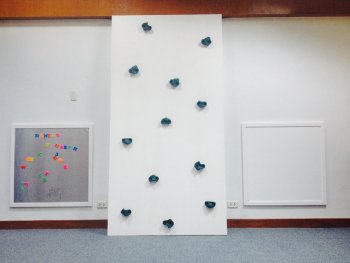 Some of the kids are already enjoying the new digs! Take a look at our new therapy room.