Measure of Success
CSC had a busy week last week. Among a whole line up of other things we played host to two families who had previously adopted children from CSC and were back for a visit as well as having a family come and meet their newly adopted son for the first time!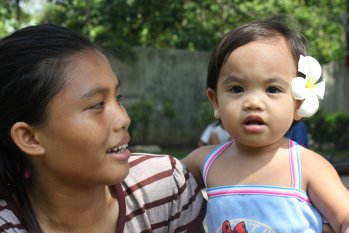 It was fascinating for me to see these families who are in very different places on the spectrum of adoption and child-raising all gathered at CSC. I like the idea that CSC is place people can come back to and not a place people want to get away from. We're sheltering kids during a pretty tough time in their lives and it wouldn't surprise me a bit if they wanted to forget a lot of the challenges before and even during their lives at CSC. Some probably do want to forget, but I've met several who are excited to come back, who have stories to share, and are very proud to be from this place.
I like being part of an organization that measures success in terms of lifelong relationships.