Teacher Amanda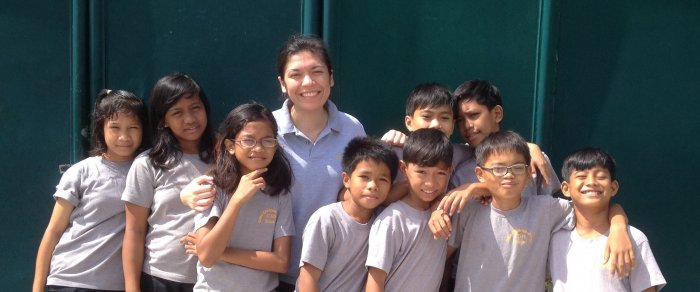 Yesterday we celebrated Teacher Amanda's 22nd birthday. Amanda graduated from college this May and arrived in Cebu the beginning of June. Just in time to start the school year at Cebu Children of Hope School. Amanda has adjusted well to life in Cebu and is a great addition to our school. She has a contagious positive attitude about everything and is a wonderful teacher and team member. We are thankful to have her at our school this year.
As we were celebrating her birthday last night, I couldn't help but think about how our stories are some in the same. Seventeen years ago I arrived in Cebu after graduating from college the month before. The school was opening for the first time and teachers were coming together from the U.S. and Cebu to start Children of Hope School. I was young and excited to be in Cebu.
What was a one year commitment for me has turned into 16 additional years and counting. Days full of blessings and learning and growing experiences. Daily seeing God's hand at work in my life and the ministry of CSC. Not to mention marrying my husband from Cebu and the joy of having our first child together. God has blessed me in ways I never could have imagined at the age of 22.
Thank God for Amanda today as you think of her in your prayers. Pray God would give her wisdom and strength for the year ahead of her. Pray He would guide her steps for the future He has for her.
Thanks Amanda for sharing this year of your life with us at CSC. You are a wonderful addition to our team!