Valentine's Day
Thursday was Valentine's Day! The kids had been telling me all week that they were going to give me a "valentine's day" (cards). As soon as the kids walked into the school gate in the morning, they passed out letters to the teachers! So fun! Later in the day, we had a little party in our classroom and made some valentine cards to pass out to the kids' friends, aunties, uncles, and teachers.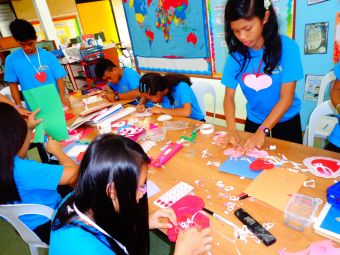 The Level C girls decided to make necklaces for the teachers. Here is a picture of the Level C teachers sporting their valentine's!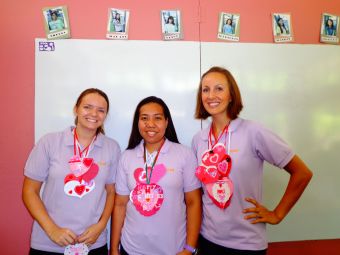 Thanks to some visitors, we had some of the conversation heart candy! I passed out a few of them as Valentine's Day messages to the kids. I gave one of our 11-year-old girls one that said, "You Shine". Later that afternoon, she came back to my classroom and handed me a flower. She said, "This is for you Teacher Tam! You are so very shiny!" So cute! I love our kids!